Today, Thursday, the 23rd of September
2010, is the autumnal equinox in the northern hemisphere, otherwise known as the first day of fall.*  Our night and day will be as close to equal length as will happen all year.  And while the sun has crossed the celestial equator on its way south many of the birds we love to watch are also halfway home on a long journey.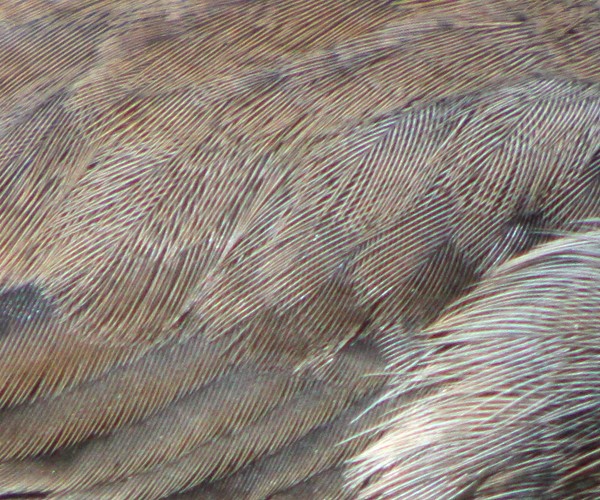 Here in the northeastern United States apple crops are being picked, some of the early-turning trees are becoming a brilliant yellow or a rich red, and we are getting our first Dark-eyed Juncos of the year, always a harbinger of cooler weather to come.  My first junco of the fall was earlier in the week at the Jamaica Bay Wildlife Refuge and I watched and digiscoped it kicking and scratching in the middle of a trail looking for seeds for about ten minutes.  I might not pay so much attention to another Junco hyemalis until next autumn.
Why the close attention to the junco?  Well, an interesting and little-known fact** is that one can prognosticate the severity of the upcoming winter by the color of a junco's feathers.  Apparently, the lighter in color that the back feathers are the more likely that the coming winter will be harsh with lots of snow, as the lighter color helps with camouflage.  As you can see from the feather detail image above, which you can click for a larger version, we are in for a doozy of a winter!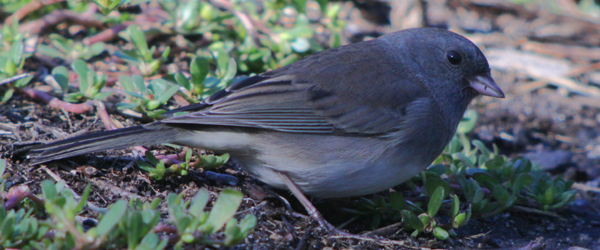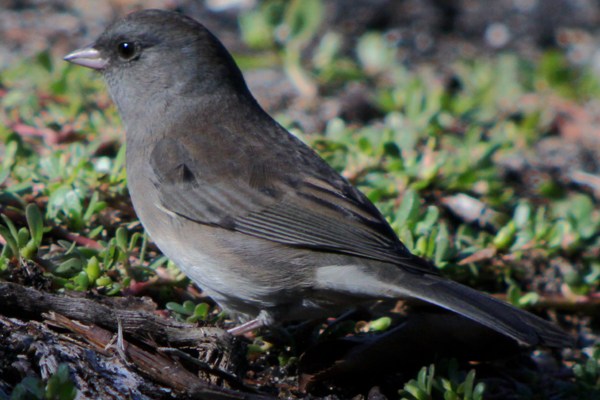 What about you?  How do you know fall is here?  Birds?  Leaves?  Produce?  Or something else entirely?
*Though some calenders say that yesterday was actually the first day of fall.  Not being an astronomer, I can in no way make an educated decision as to who is correct.
**And quite possibly one that I just made up on the spot.
…