The long bus ride to Copan awaited us intrepid birders as we bade farewell to Lago de Yojoa.  Well, actually, three different buses awaited us: one for those who were going to San Pedro Sula's airport to return home, one that was filled by those who had added the Copan extension to the Mesoamerican Birding Festival, and one, that I was on, that contained the lucky folks who were on the familiarization trip.  Regardless of what bus we were on it was a long trip!  Four hours on a bus is not anyone's idea of a good time, but at least we had nice scenery to look at en route.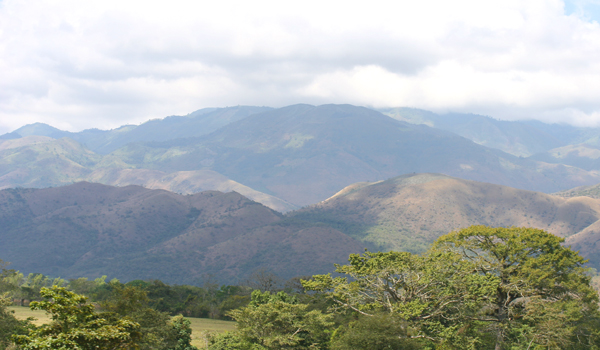 note the rather denuded hills
Of course, such a long trip can not be made in one go.  No, we stopped at a gas station/convenience store which was guarded, as many such establishments are in Honduras, by security guards with automatic weapons.  While I witnessed no crime while I was in Honduras I speculate that security guards have to be so well armed because of the plethora of guns remaining in the region after the wars of the eighties and nineties in countries like Guatemala, Nicaragua, and El Salvador.  Whatever the reason, the security guard was more than willing to let me take his picture, though my poor Spanish failed to get him to take up a Rambo-like pose.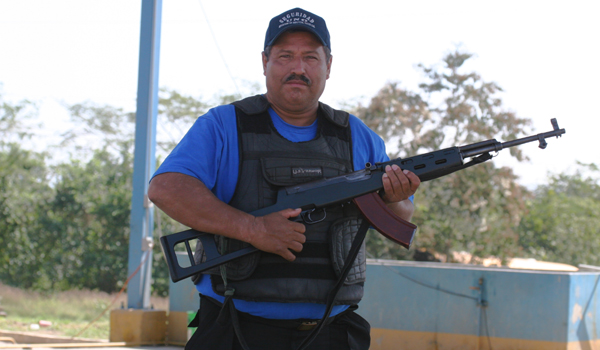 After our stop it was back on the bus again and onwards to Copan, or, more specifically, the town of Copan Ruinas, which is a lovely little place that thrives on the tourists who flock to see the ruins and the agriculture that is practiced in the whole area around the town.  Of course, we had more nice views on the way…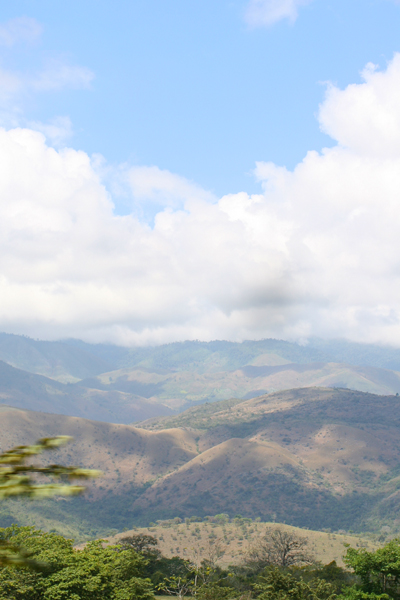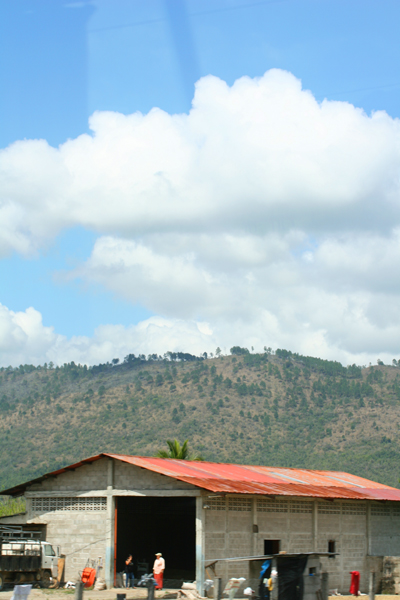 Once we finally arrived in Copan Ruinas, tired from travel and hungry for lunch, we headed directly to our hotel, the Hotel Don Udo's, to check in and eat before our next expedition.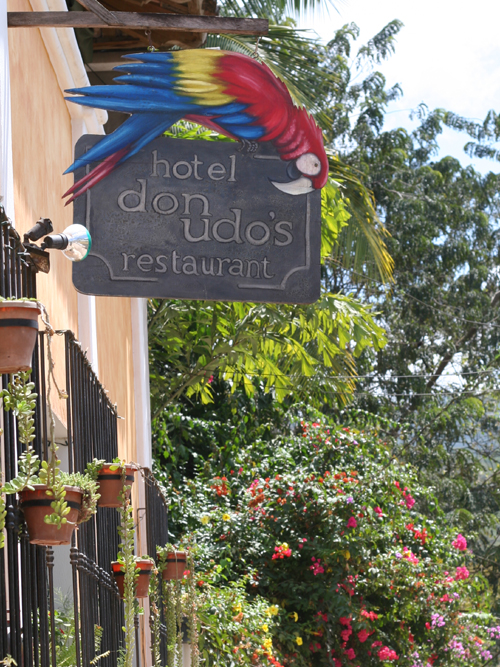 It was fun just traveling across such a large swath of Honduras but even more fun was to come as Robert had quite a few things planned for us during our two days in Copan Ruinas.  You'll hear all about them shortly, but before I end this post here's a Ruddy Ground-Dove that was feeding in some disturbed land where we got off the bus.