According to Birds of North America Online, the Great-tailed Grackle's (Quiscalus mexicanus) breeding range has been expanding northward for several years. I must say that I agree with their assessment because we have been seeing more of them in northern California every year.
Some fellow Audubon members recently spotted several male and female Great-tailed Grackles on a trip to Clover Creek Preserve in Redding, California. Far north of where the current range maps show this species breeding.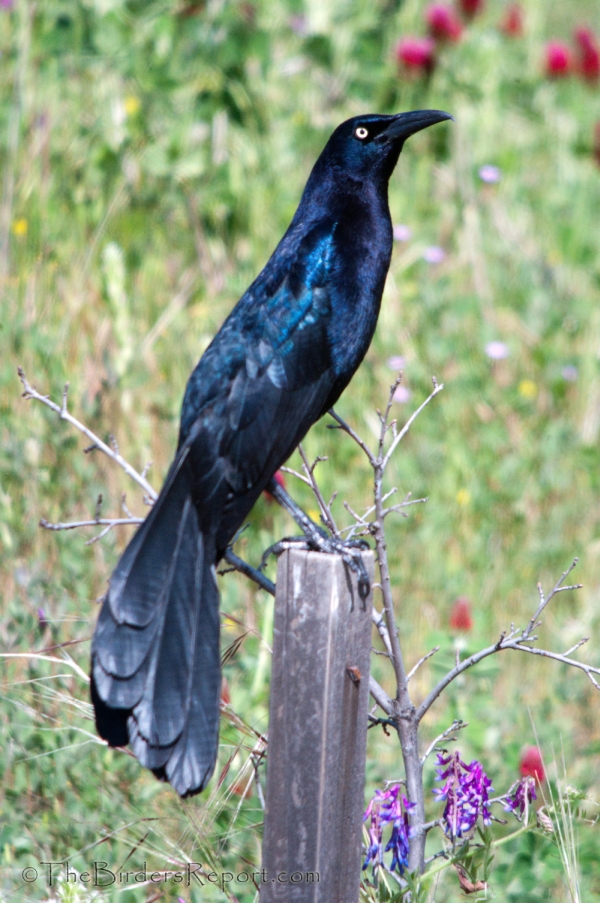 This male was perched in the bulrush and calling, apparently claiming breeding territory. You can listen to some of their incredible calls, courtesy of Xeno-canto here. Be patient as it loads, it's worth a listen.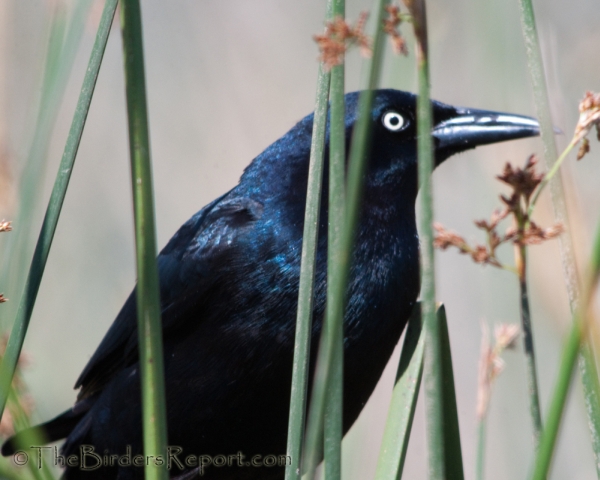 When the females would come around, the males would follow them, landing near where the female landed to forage.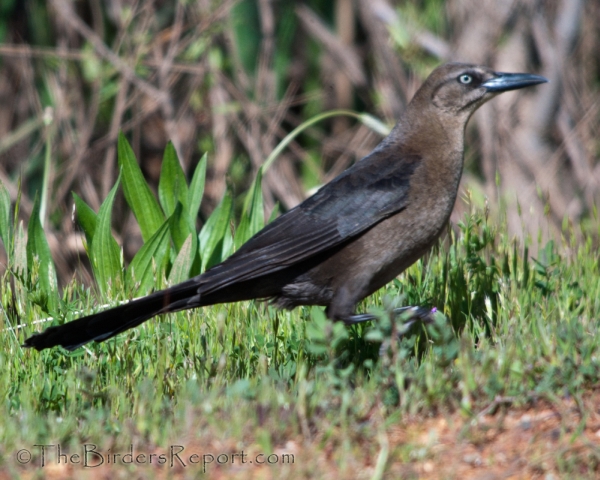 As the male moved closer to the female, he would engage in what is called the "Ruff-Out" or "Song-Spread" display, often accompanied by his song.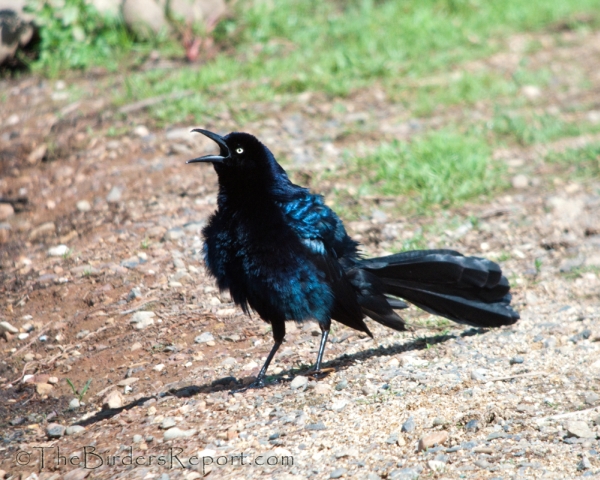 Here the female is walking away as the male displays all he's got. That must be humiliating eh guys?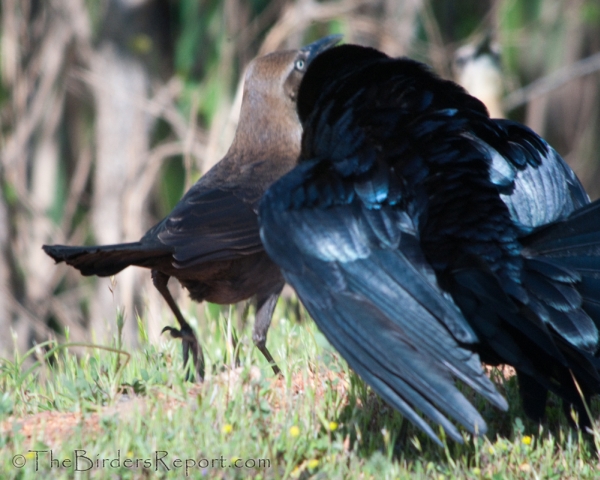 As the males jockeyed for position in the nearby oaks, one of the females flew across the pond to an area of ground cover and the male in the top photo followed her. He perched on that post and watched as she foraged through the grass.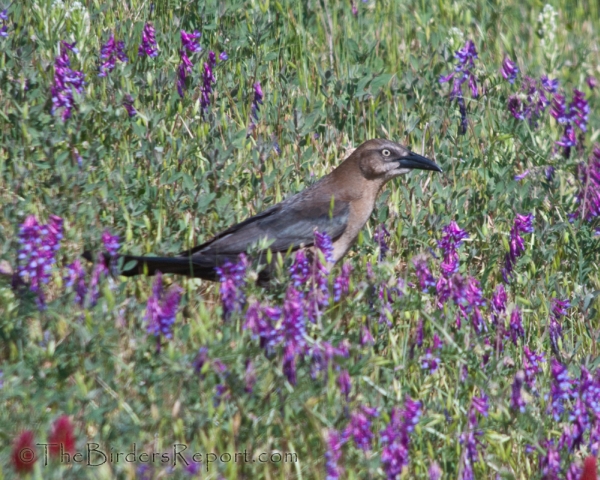 Later, a few of the females snuck off to a small pond to forage by themselves. I caught this one intently searching for invertebrates in the shallow pond.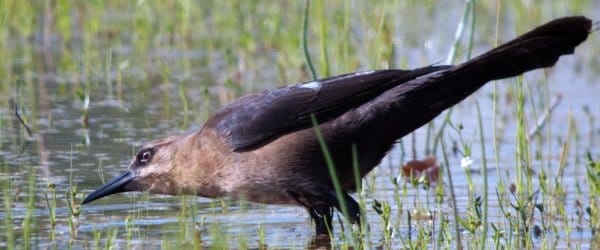 They were very successful in plucking these little goodies from the pond, seemingly oblivious to the screaming Lesser Yellowlegs that had joined them.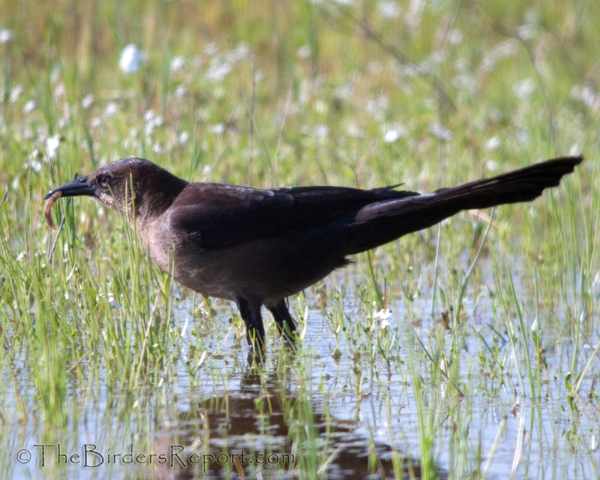 I think these Great-tailed Grackles will be nesting in the bulrush and surrounding areas of this 128 acre park, thereby increasing their northern movement through California. Especially if the boys have anything to say about it!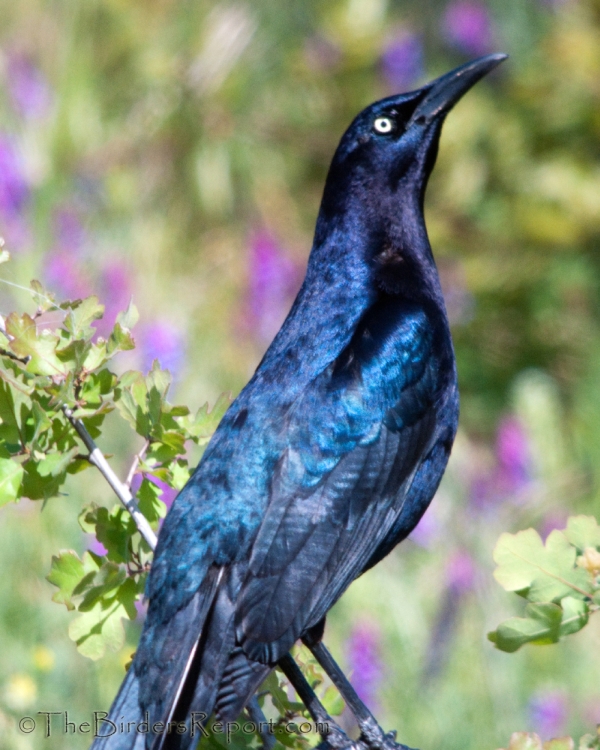 I will be checking in on them and entering my sightings into eBird.