I was worried that I may not have a post for this weekend until I noted Corey's submission about the Gray-hooded Gull at Coney Island, New York. The ABA is still considering its response to the gull and its provenance, but more to the point, Jochen has called its pedigree into question by asserting that it is a Ring-billed Gull x Black-headed Gull hybrid. The picture below is of the Coney Island bird and comes courtesy of Corey's post describing his success in finding the visitor at the third attempt.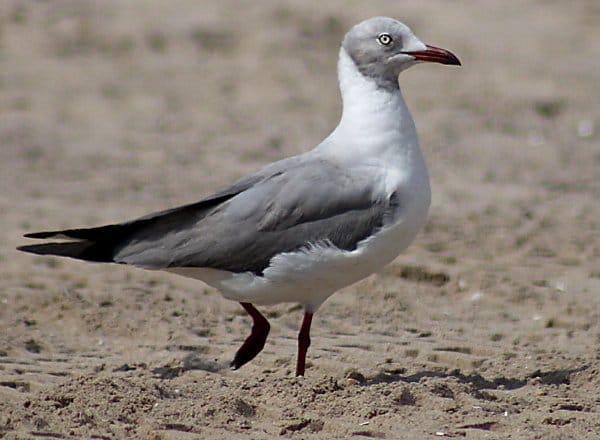 Coney Island's Gray-hooded Gull Chroicocephalus cirrocephalus ssp?
With my tuppence, I would like to put forward that this is a Grey-headed Gull. The difference in the name is subtle and the nominate, Chroicocephalus cirrocephalus cirrocephalus is from South America, so the locally favoured title, Gray-hooded Gull, would be more acceptable to North American birding aficionados, but I maintain that a hood would continue down the nape to the top of the back, which it clearly does not. The terms "hooded" and "headed" are often only loosely applied in birding nomenclature and I shall return to "Brown-hooded Cowbird, Red-hooded Woodpecker and Black-chinned Oriole at a later date when the urge to be pedantic strikes again.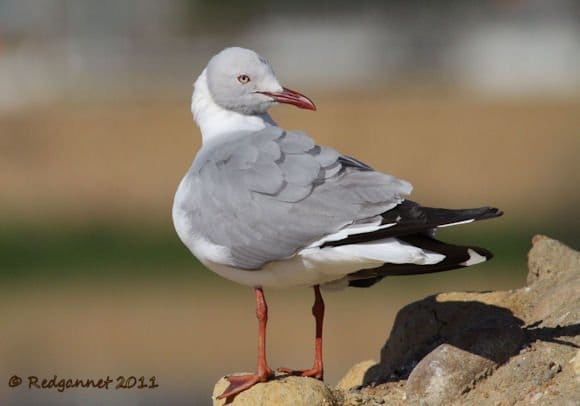 Grey-headed Gull Chroicocephalus cirrocephalus poiocephalus
Without the full hood, the bird is better suited to the name, Grey-headed Gull, by which it is known to most international bodies. If we can agree on this point, then I will let the gray/grey controversy slide (note to self; make sure to do a spell check before pushing the publish button). In fairness to Corey, he does note that the gull goes by a different name beyond the sphere of influence of the AOU, but he still persists in substituting vowels (Irritable Vowel Syndrome is a terrible affliction).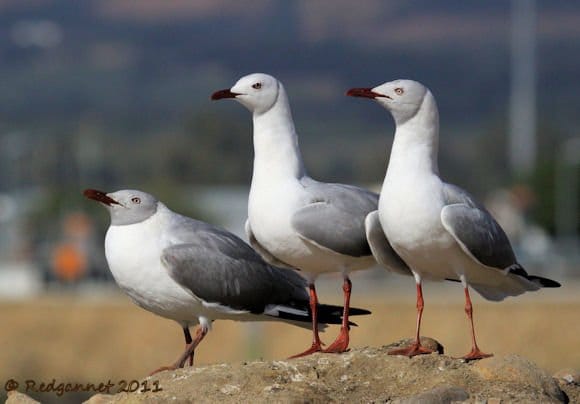 Grey-headed Gull Chroicocephalus cirrocephalus poiocephalus
As to its origin, a few examples of  the African form of the gull Chroicocephalus cirrocephalus poiocephalus are shown here to offer a comparison. Interestingly (credit must go to David J. Ringer for anything interesting that appears in this article), the two sub-special names are both taken to mean 'grey-headed' (with the poiocephalus  likely to be a typo from a time when Larus (as was) poiocephalus was described as a separate species) and leaves us comparing birds both called 'Colour-headed grey-headed grey-headed Gull.' These were found in Cape Town, South Africa and appeared oblivious to the excitement that their cousin was causing in New York.
Grey-headed Gull Chroicocephalus cirrocephalus poiocephalus
In the Bird Sanctuary at Paarl (you will find it described as the Water and Sewage Treatment Facility if you go looking for it on a map) the birds had set up a breeding colony and were mating and preparing nests in one of the ponds there.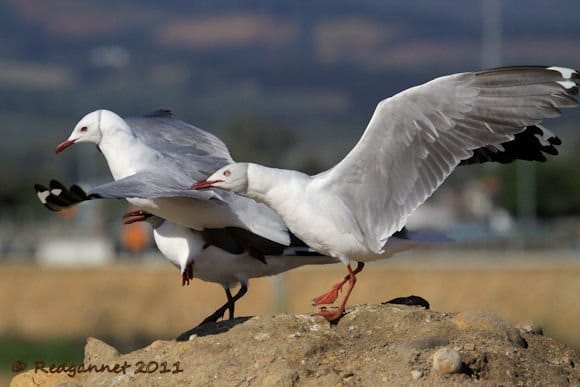 Grey-headed Gull Chroicocephalus cirrocephalus poiocephalus
The recent 10,000 Birds Poop Week promotion, highlighted the attractions that sewage treatment plants hold for birds and another facility at Strandfontein  played host to the individual below. This one has not yet taken the grey head of the breeding bird. It is showing faint shading bordered by a darker line which may suggest a Hartlaub's Gull, but the light-coloured eye of the Grey-headed Gull helps to avoid this confusion.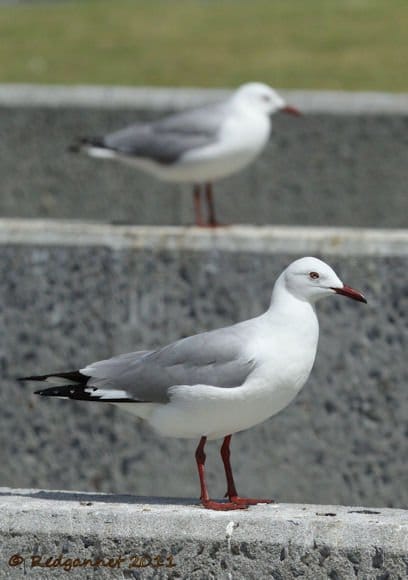 Grey-headed Gull Chroicocephalus cirrocephalus poiocephalus
Although it is unlikely that Coney Island birders will need to separate their bird from a Hartlaub's, look also for the extent that the much paler, sometimes described as lavender, shading extends towards the nape. Hartlaub's marks barely make it beyond the crown while the Grey-headed's reach onto the top of the nape.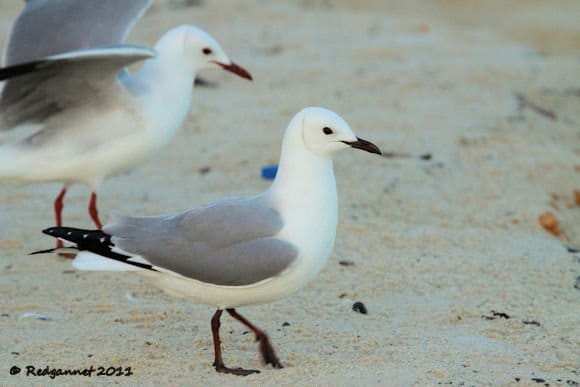 Hartlaub's Gull Chroicocephalus hartlaubii
After trawling through the archives and galleries at 10,000 Birds, I have not been able to find a picture of the South American form to allow a decent comparison. The only photo I have is the one below, from a trip to Buenos Aires in May 2011. Perhaps the approachability of the African race and the elusiveness of the Neotropical form could be used to make a separation in this case?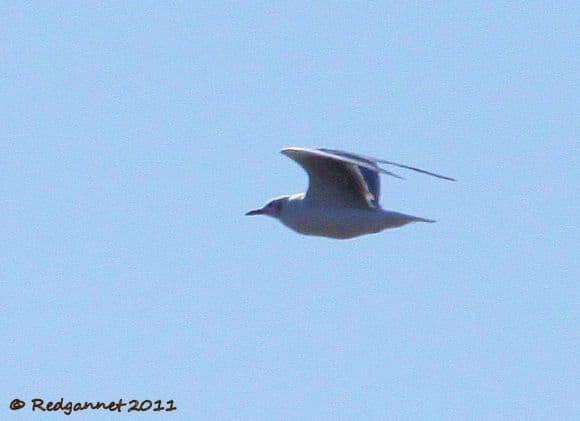 Grey-headed Gull Chroicocephalus cirrocephalus cirrocephalus
From a simple, logistical/ease of passage point of view, the likely-hood (or should that be likely-head), is that it is a South American bird. As a non-migratory bird that spends more time inland than at sea, the chances of an African bird crossing the Atlantic without assistance are slim.
The individuals pictured in this post are from South Africa, but an isolated resident population occurs along the west coast of Africa with some non-breeding dispersal inland. Let's not forget also that the South American form has geographically isolated populations in Equador and Brazil, so Jochen, back to you.
If you liked this post and want to see more great images of birds make sure to check out 10,000 Clicks, our big (and growing) page of galleries here at 10,000 Birds.