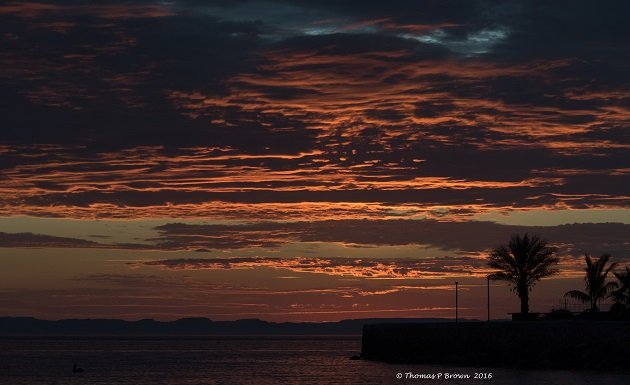 In the wee hours of last Monday night, Category 1 hurricane came rolling up the Baja. Striking Cabo San Lucas, then La Paz, before continuing all the way up the Sea of Cortez and thru San Carlos. Here in La Paz, we saw a peak of 85 MPH, with 5-6 inches of rain. My "real job" has me out in the storm all night, and through out the evening, I could not help but wonder what happens to the birds when one of these wind events hit?
While many trees are being defoliated or knocked down, the source of roosting ands protection has to become quite limited. As I walked up and down the waterfront, and docks here in the marina, I kept an eye open to see if I could detect any of the birds in their place of refuge. The heavy rain, strong winds, and dark made it quite a difficult task, but I did find a couple.
This Yellow-crowned Night Heron, whom I had nicknamed Newton, snuggled up against the lee side of the head wall. While it appears quite miserable, it did survive the night and was seen several times the next day.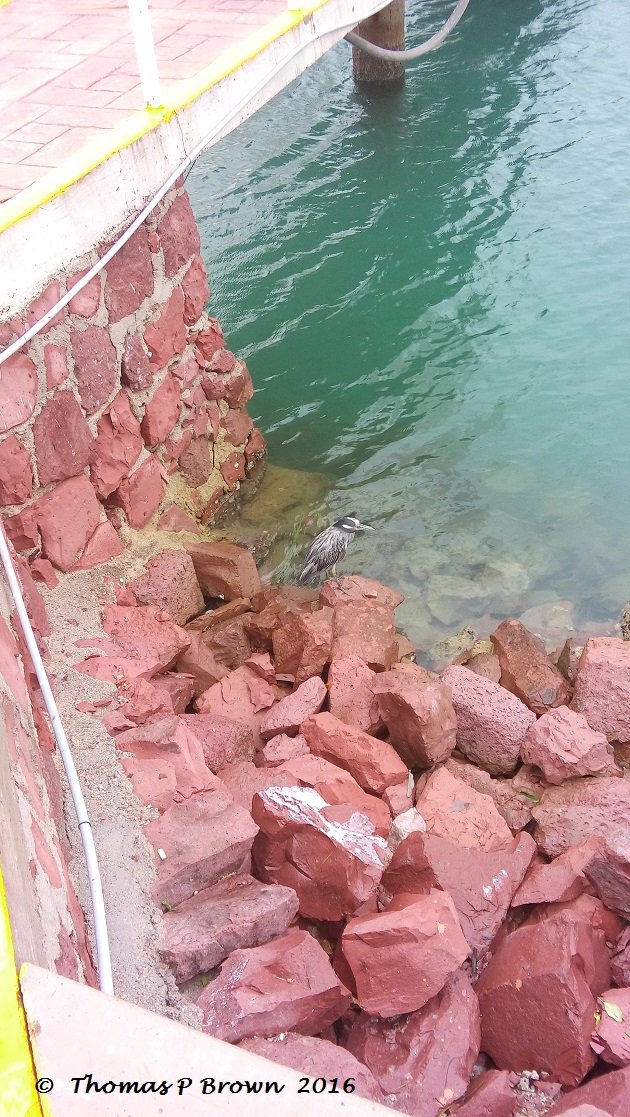 This little Male Costa's Hummingbird took shelter in a potted bougainvillea, on the patio of a nearby condo. He was actually dry and out of the wind all night.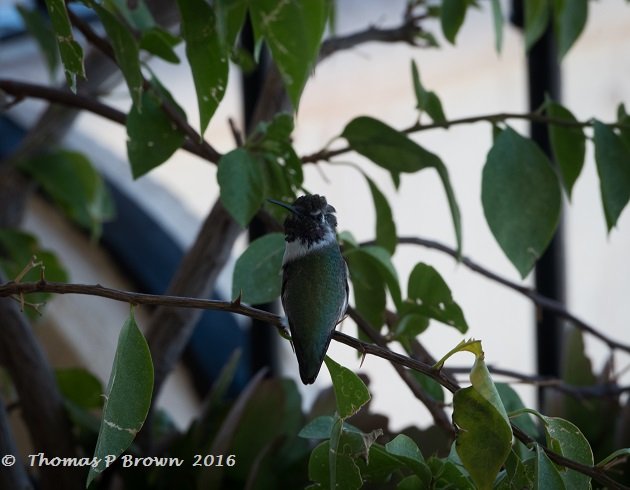 The following Saturday was my first chance to travel out to some of my regular birding spots, not only to see how my "hides" held up, but the roads as well. The biggest concern was the sandy dirt road that goes to the reservoir that I take many of my tours to. It was in passable shape, but a real challenge for anything other than a four-wheel drive, high clearance vehicle. The up side to the huge amounts of rain is how fast the desert turn green.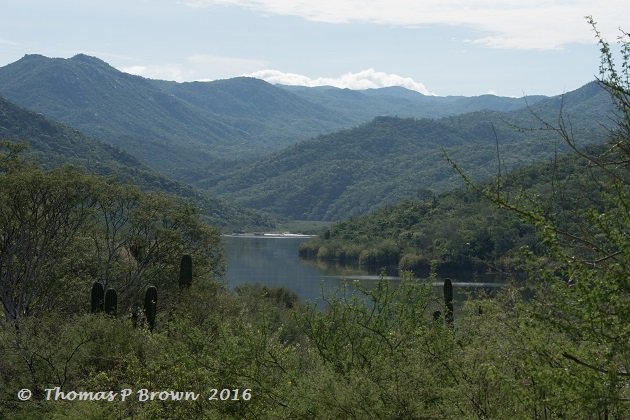 The water level in the reservoir had risen quite a bit, so I was not able to access many of the areas I had established, but the area as a whole was in pretty good shape. The small creeks that feed the reservoir had over flowed their banks, and there was quite a bit of foliage down.
The storm had also moved a few birds around, as I had several observation that were quite uncommon for this time of year. This was the first time in many years that I got to see a Black-headed Grosbeak, and not just one, but nearly a dozen.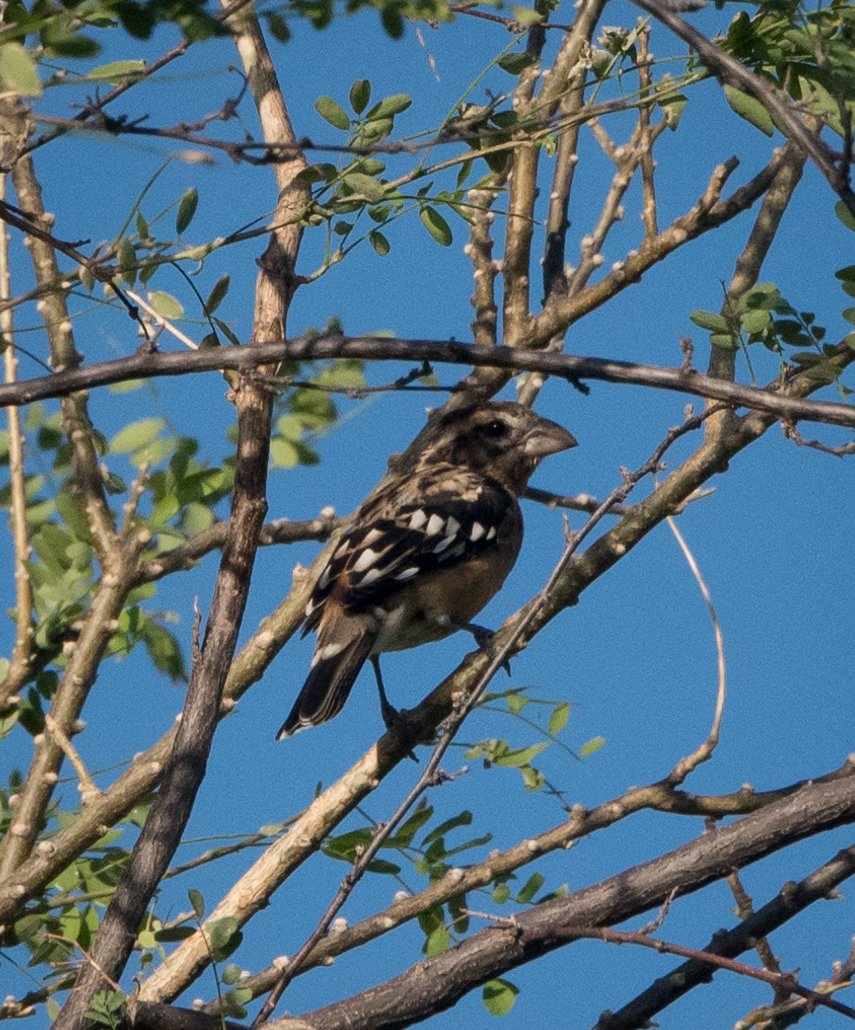 This was my first California Towhee in well over a year.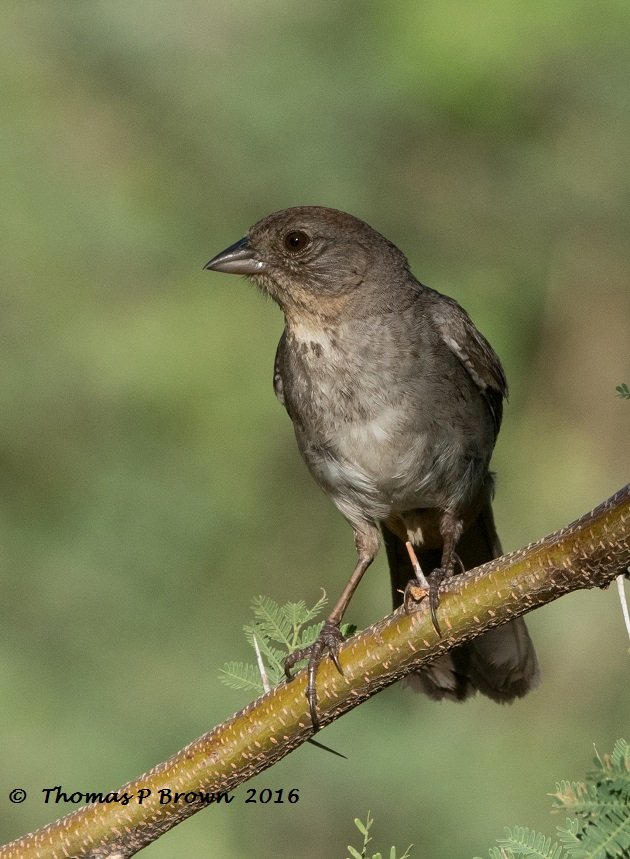 This poor little Lazuli Bunting looks like it had a rough go of it.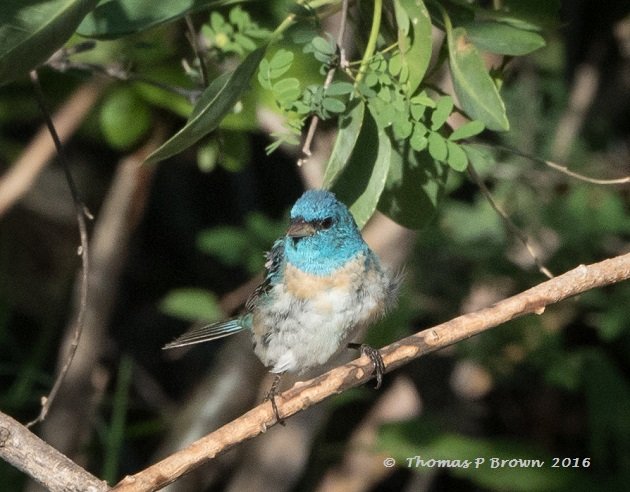 I had pretty much given up on seeing any more Gray Flycatchers until this fall, but there was one hanging around one of the little inlets.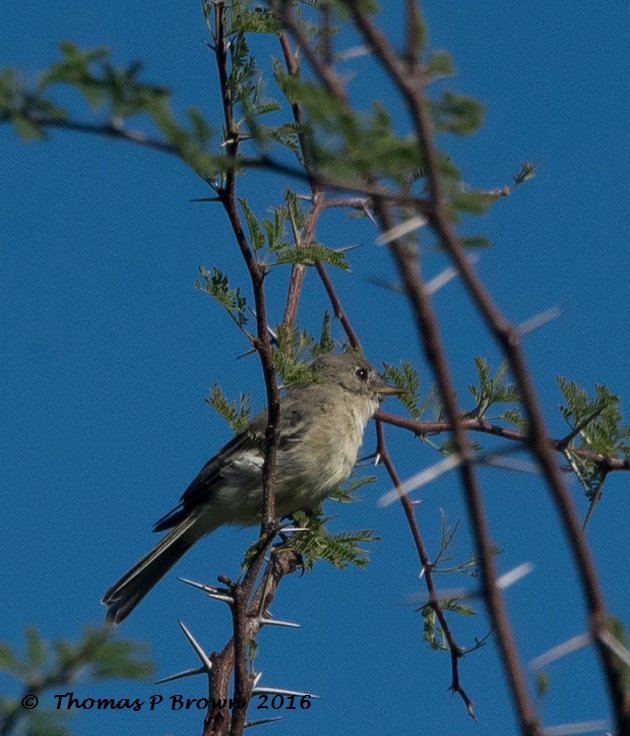 This Black-throated Sparrow seemed quite happy all the ruckus was over, at least for now. The Pacific Hurricane Season is not officially over until November, so we are not out of the woods just yet!