By the time this blog post goes live Daisy, Desi, and I will be in the Jet Blue terminal at JFK International Airport waiting to board the plane that will whisk us across the country to the land of temperate rain forests, grunge music, overpriced coffee, and Seahawks.  Because none of us have ever visited the Pacific Northwest we are all excited about the trip, though for vastly different reasons.  Desi is excited because he is still not two years old and everything is exciting.  Daisy is excited because she loves travel and visiting new places.  I am excited to see new birds and that is what this blog post will be about, of course!
What can I, as a birder who has birded the northeastern United States and southern California rather extensively, hope to add to my life list?  What other birds that I have seen before will I be excited to see again?  And where will I be going that will have the birds I want to see and be acceptable destinations for a non-birding family?  Read on, patient reader, and learn.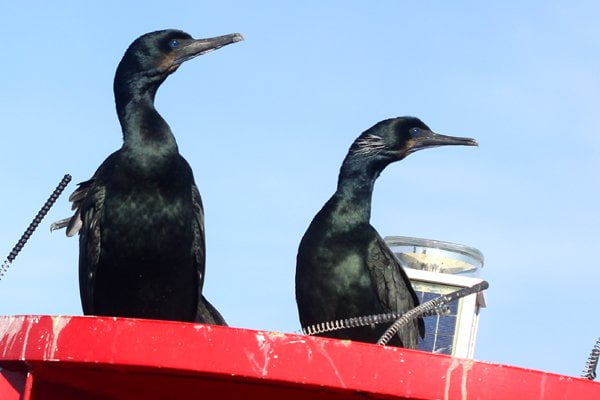 Brandt's Cormorants are birds I rarely get to see.
Some birds that I have never seen should be unmissable during our eight-day stay in the Emerald City.  Birds like Chestnut-backed Chickadee, Pacific Wren and Pigeon Guillemot should be easy to track down for the first time  Adding other alcids like Tufted Puffin or Marbled Murrelet to my life list will be much more difficult, but I have a trick or two up my sleeve to (hopefully) get them in my binoculars.  Heck, I'm looking forward to seeing Cassin's Auklet and Rhinoceros Auklet again, birds I have seen one and two times, respectively, to say nothing of Pelagic Cormorants and Brandt's Cormorants.
Seattle's Discovery Park, a 534-acre jewel on Puget Sound, is described in A Birder's Guide to Washington as "Seattle's best one-stop birding venue" so, clearly, a visit there is in order.  Hopefully I will find Cassin's Vireos, which have somehow always eluded me, and I would love to see a Red-breasted Sapsucker again.  The park and its views seem marvelous on their own and I can't wait to be there!
Two national parks figure into our plans, and I am drooling in anticipation of visiting them.  We plan to do a day-trip to the area around the Sunrise Visitor Center in Mount Rainier National Park, where life birds like White-tailed Ptarmigan, Sooty Grouse, Clark's Nutcracker, Cassin's Finch and Gray-crowned Rosy-Finch can be found.  Who knows, maybe luck will be with me and a Northern Pygmy Owl will show.  It is also my understanding that I should search mountain streams and meltwater runoff for American Dipper, a bird that I have long wanted to see.  The rain forests and high elevations of Olympic National Park will give us beautiful scenery and give me another shot at Sooty Grouse, to say nothing of a host of birds I rarely get to see like Townsend's Warbler and Varied Thrush or birds I rarely get to see on breeding territory, like American Pipit and Horned Lark.  The Olympic Peninsula should also provide pure Northwestern Crows and assuming that the numerous published reports of all the crows in Seattle being American Crow hybrids are accurate I will need to get out of the city to get my crow.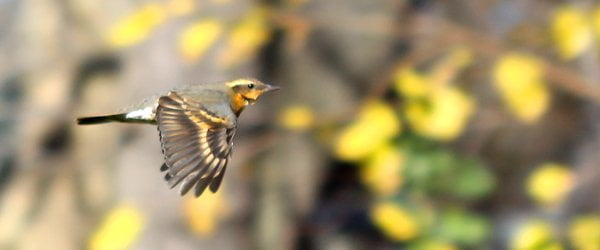 The Varied Thrush that spent this past winter in Central Park, the only example of the species I have seen.
Other birds that I lack a specific plan for but that might be kind enough to show up anyway include Hammond's Flycatcher and Macgillavry's Warbler, both potential lifers for which I can't seem to find a way to include plans to specifically hunt down.
Regardless of how many birds I see or don't see I am really looking forward to our first family vacation to a new and interesting place.  There will be lots of pictures and lots of blog posts when I return but don't expect too much from me for the next week.  Wish me luck and lots of birds!
…