Last weekend, as I have mentioned already, was loaded with birds and birding.  Saturday morning at Jamaica Bay was absolutely wonderful, with winter residents starting to arrive, some lingering breeders still sticking around, and plenty of migrants moving through.  I could tell it was going to be a good morning's birding when, at the bus stop along Woodhaven Boulevard where I was waiting for the bus after getting off the J train, I spotted a Black-and-white Warbler foraging on a tree and several flocks of Blue Jays flying overhead!  Normally all I see at that spot is the urban trifecta of House Sparrows, Rock Pigeons, and European Starlings.
Foliage is starting to turn all kinds of gorgeous autumn colors, and between the leaves, the early-morning sunlight, and the yellow berries this Northern Mockingbird was irresistible to me and my camera.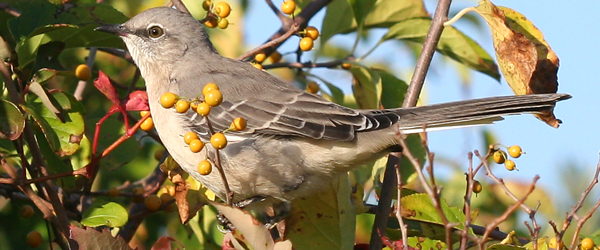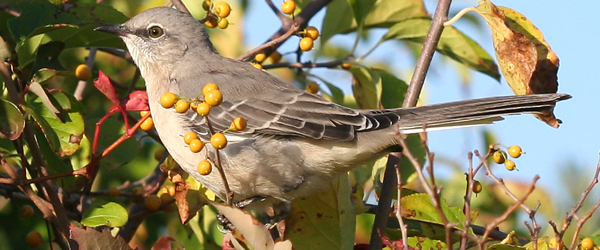 Equally irresistible, but not so photogenic, were what were probably my last four Forster's Terns of the year, a Tricolored Heron, my first Brant of the year (it's about time they came back), a ton of Yellow-rumped Warblers, Golden-crowned Kinglets, an America Coot, Northern Shovelers, White-throated and Swamp Sparrows, a very late Hooded Warbler, and, well, the bird list for the morning ran to 74 species: not bad at all for less than four hours in early October!  Eastern Phoebes were the only flycatcher species I managed to spot, but it was a joy to see so many of them.  I'll certainly miss their friendly visage once they are all gone for the winter.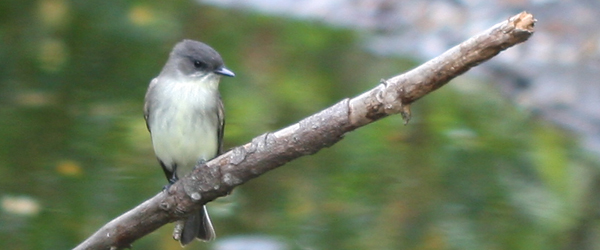 I'm sure I'll see at least some American Robins all winter long, nonetheless, I enjoyed watching several of them scarfing down a variety of different fruit.  No earthworms for robins this time of year!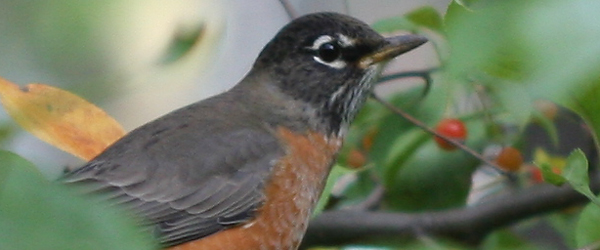 Perhaps the most fun I had for the day was photographing a marvelously confiding female Black-throated Blue Warbler, one of twelve warbler species I spotted for the day.  Other wood-warbler species that were around in numbers were Palm Warblers (all of the white or "western" variety) and the aforementioned yellow-rumps.
The only real downside to the day of birding is that ever since heavy rains back in September the East Pond never had water levels drawn down to provide good shorebird habitat.  So I only had three species of shorebird for the day: Greater and Lesser Yellowlegs and a single Least Sandpiper.  This neat-looking dragonfly, that I am reasonable certain is one of the darners (perhaps a Comet Darner?) made up for the lack of shorebirds to some degree.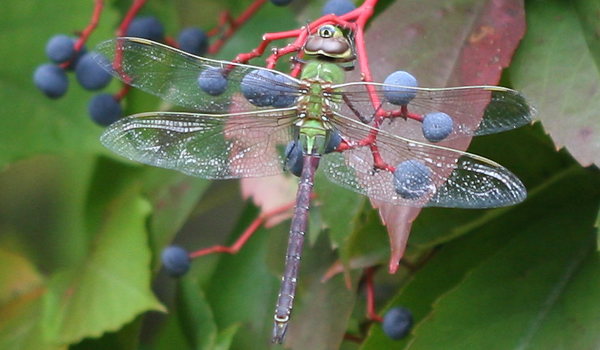 Though it is still fall I can certainly feel winter coming on: get out there before the cold and snow makes you not want to!