In the midst of a full day's search for rare birds on Long Island and in Queens a common bird stole the show, at least for a little while. A juvenile Red-tailed Hawk was perched on a pine tree in the median at Jones Beach, being assaulted by Northern Mockingbirds. It flew to a second tree where it scanned the grassy shoulders of the road for prey while doing its best to pretend the mockingbirds bouncing off its back were of no consequence.
It then glided from the tree to the grass, where it captured and killed a small prey item that was unidentifiable. It flew with its snack to the top of yet another tree where it ate, but not in peace, as mockingbirds continued to do their best to drive him away from their territories. When it flew to still another tree it was mobbed by crows before flying out of sight among the dunes.
So what made this young hawk so special? In addition to ignoring the mockingbirds it completely ignored me, allowing for some photography.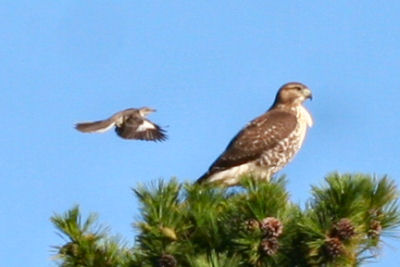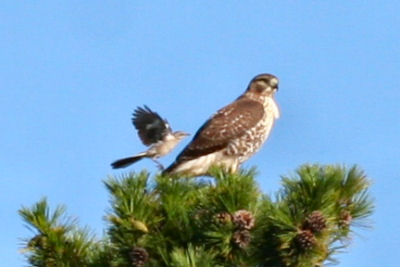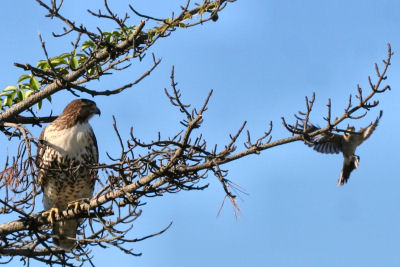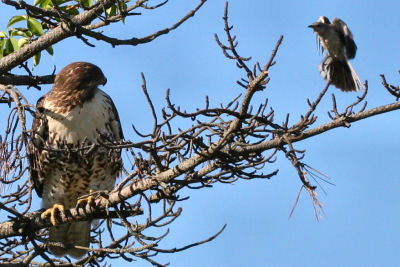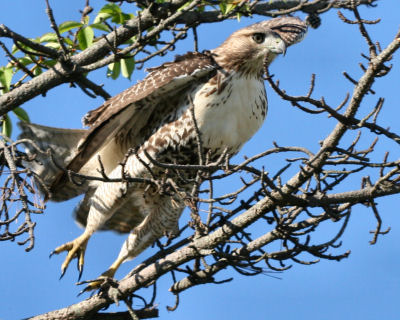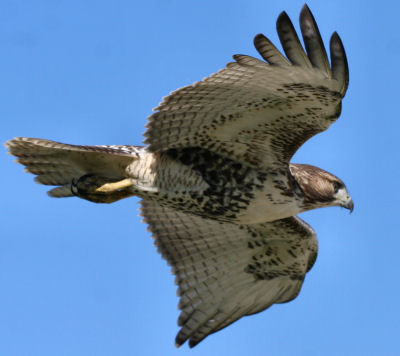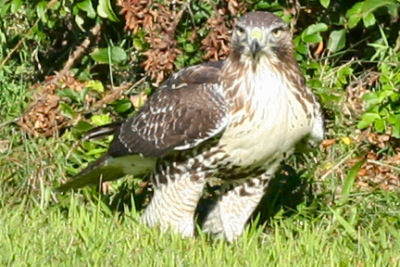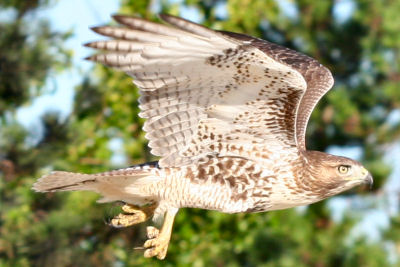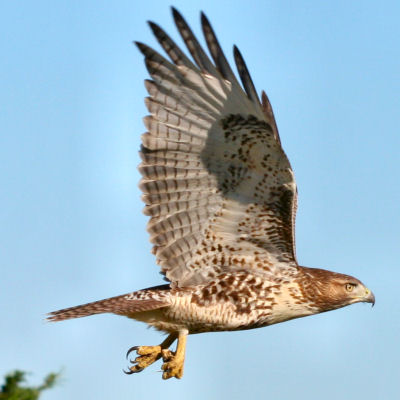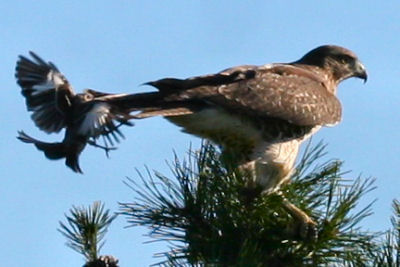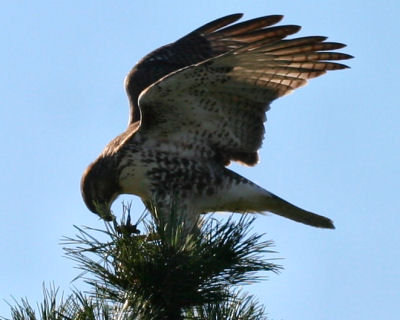 The end.