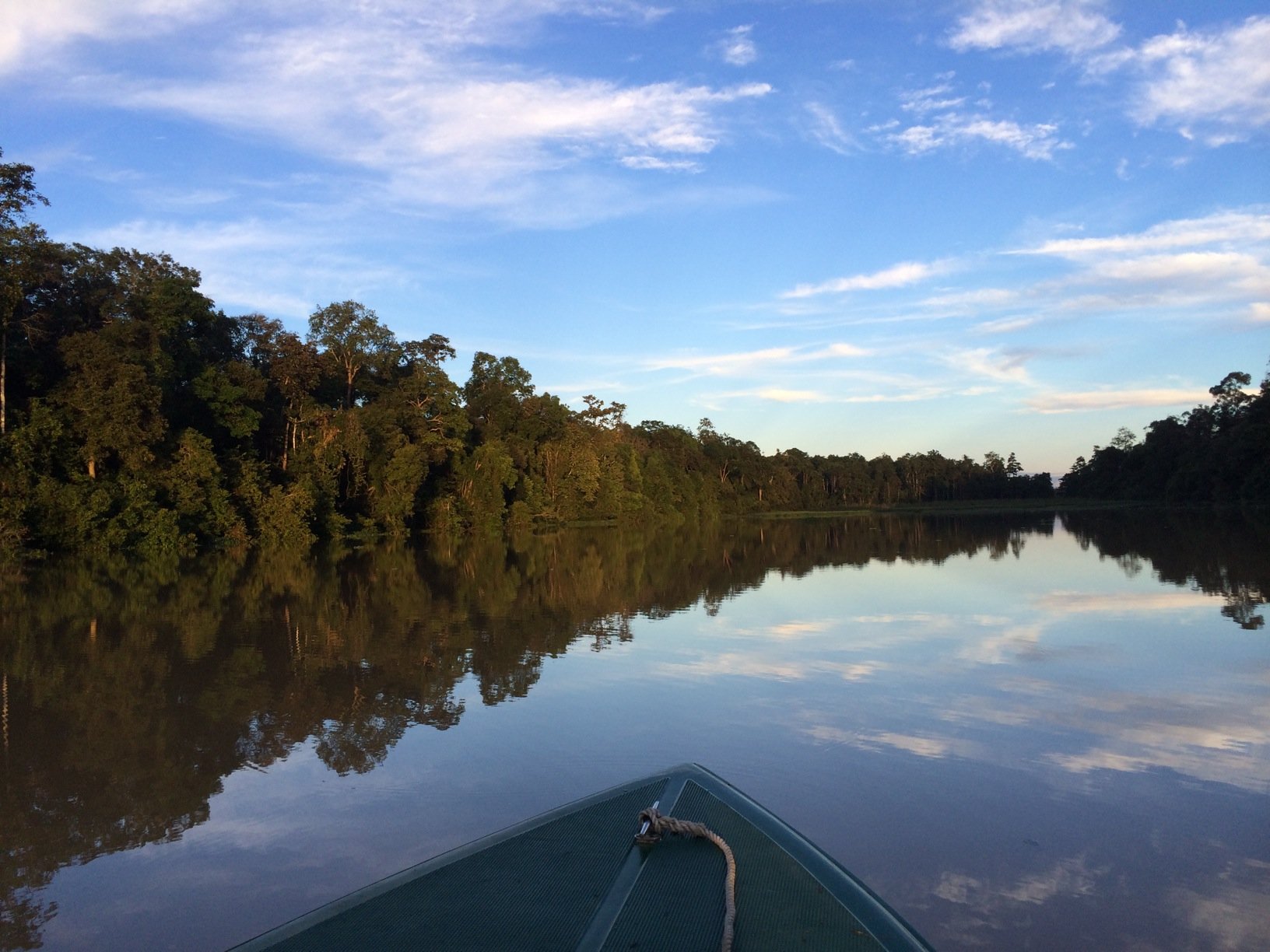 When I was a small kid I lived in Southern California, and my parents used to take me to Disneyland, the Happiest Place on Earth(TM). Back in the halcyon days, when dinosaurs still roamed the Earth (at least in my mind) and a nickel was still a lot of money, my favourite ride was the river safari one, where you could pretend to be an explorer in a river boat going past animatronic safari animals. For a kid obsessed by animals (mainly dinosaurs, but other kinds were okay too) it was heaven.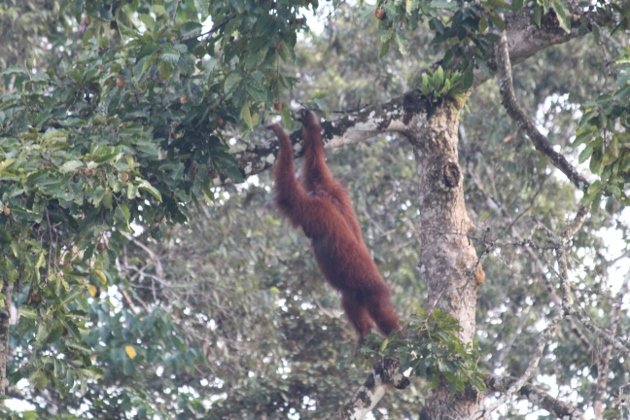 I bring this up because the Kinabatangan River in Borneo is delightfully close to this vision of boat based animal viewing. The animals aren't quite so closely packed as Hollywood can manage, and they tend towards slightly smaller species, in general, but still, its impressive. If you've spent a lot of time viewing rainforest animals from muddy trails after hiking in over-hot conditions, you'll see the appeal of viewing from a comfortable seat that moves about for you.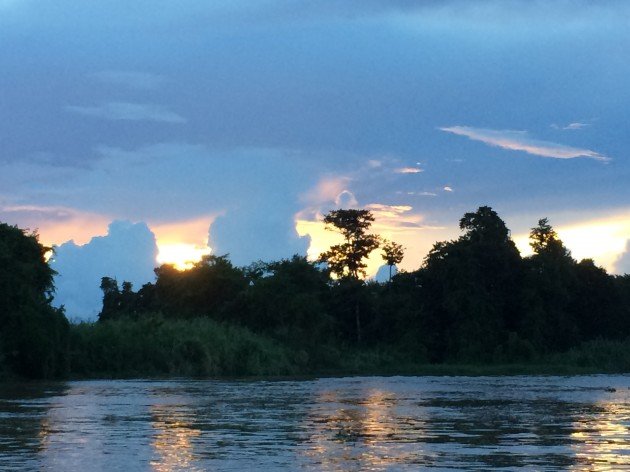 Kinabatangan is therefore a popular place, both for tourists in general and for birders specifically. The two star attractions for most tourists are Asian Elephants and Bornean Orangutans. I dipped on the elephants, but the river certainly delivered for orangutans. In fact I saw the first two, a female and baby, on the first day. I came into the room I was sharing with my brother to find him lying on a couch looking up through the window behind him, as it was the only way he could see the orangutan! I quickly stepped out and went around the block of rooms to get a better look!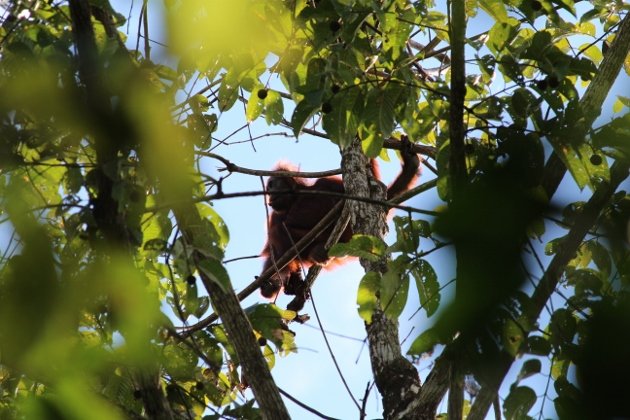 Orangutans never get old. Ever.
We stayed at the Sukau River Lodge, which is one of the nicest lodges on the river. The lodge is unusual in having a raised walkway behind the lodge, allowing those of us keen to bird or watch wildlife when most normal people are resting in the middle of the day. Along with more orangutans and diminutive Common Pygmy Squirrels,  we also found a massive cobra one day! At nighttime this allowed some impromptu spotlighting, and we found many  spiders, insects, bats as well as a Lesser Mousedeer and a sleeping Malaysian Flycatcher.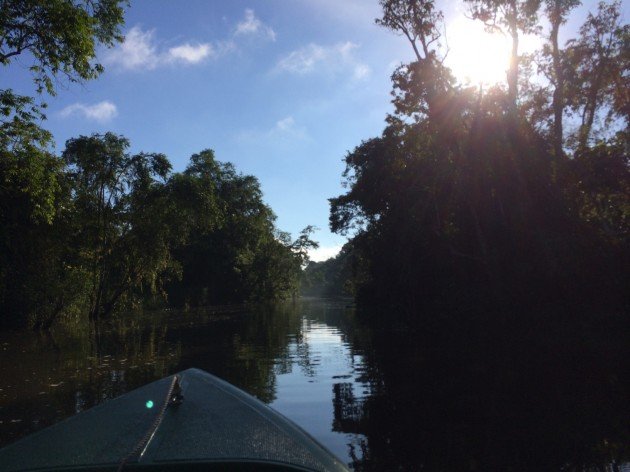 A side tributary
The birding was pretty ace too.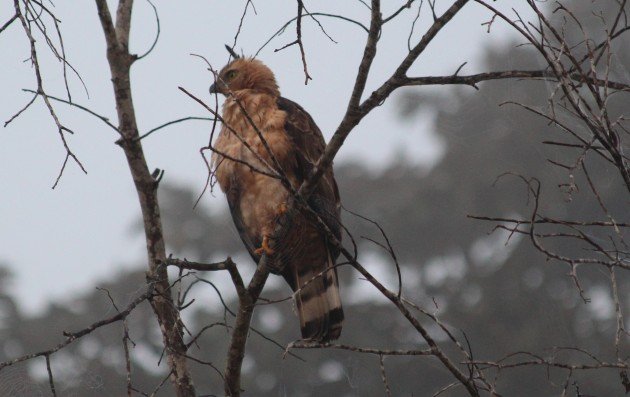 Wallace's Hawk Eagle was a lifer.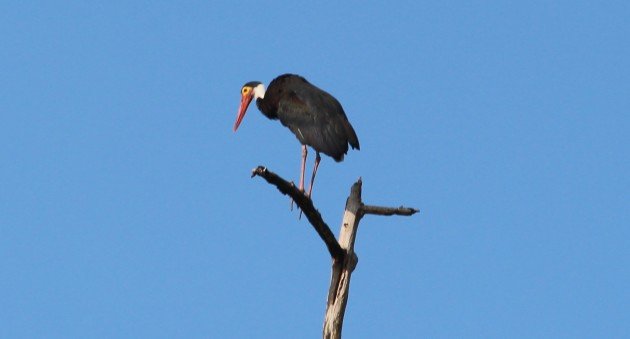 The river is a stronghold of the endangered Storm's Stork, a stunning member of the family, and I saw at least one every day I was there. This species was my bird of the year last year.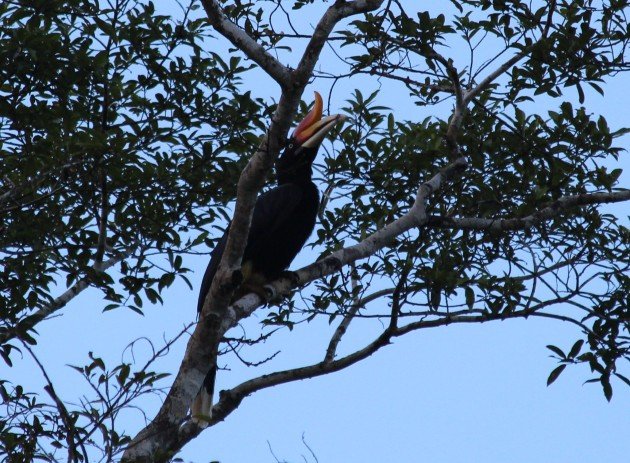 A Rhinoceros Hornbill! What a bird! It's possible to get all 8 of Borneo's hornbills on the river, I managed Oriental Pied, Black, Bushy-crested, Rhinoceros, and Wrinkled.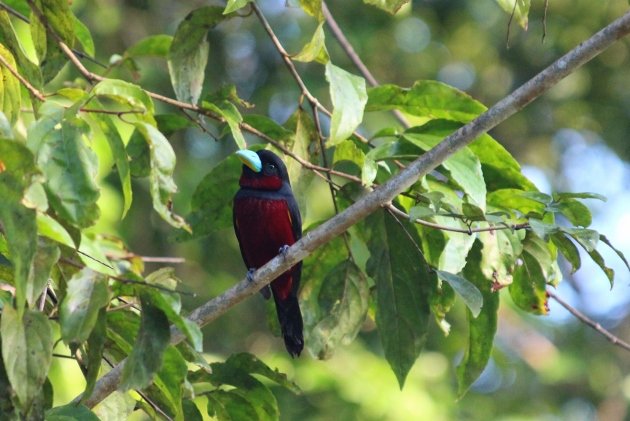 The stunning Black-and-red Broadbill nests on the river.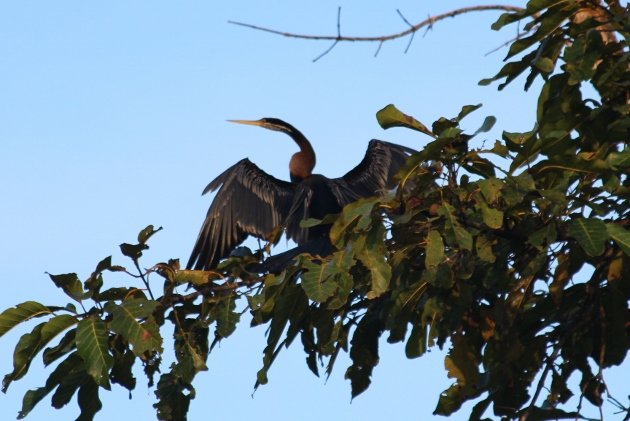 I was lucky to see one Oriental Darter in Bangkok. On the river, I saw a dozen every day.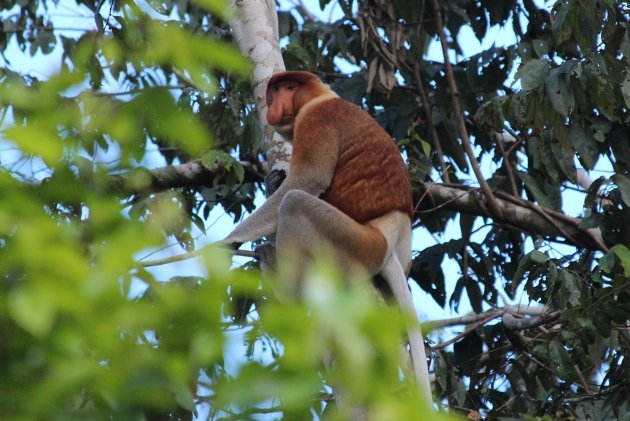 Can't do a post on Kinabatangan without the amazing Bornean endemic Probosis Monkey.
There were lots of other amazing birds and animals, but don't take my word for it, head out there and check it out for yourself!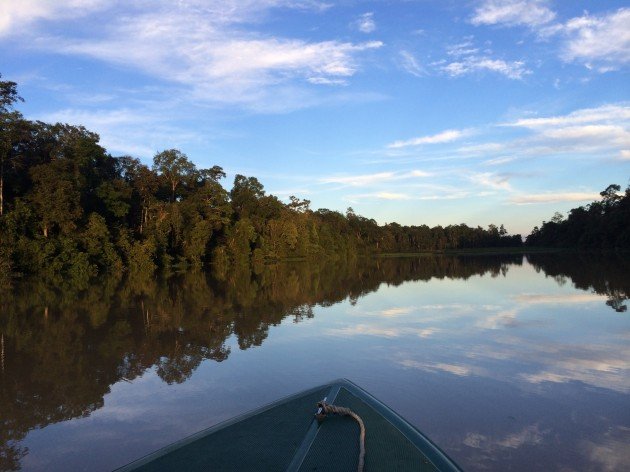 Peace is a river to yourself in the evening.