Africa has a superabundance of antelopes, and one of the cutest and most unusual is the Klipspringer. Literally 'rock-jumper' in Afrikaans, this tiny antelope is rarely found far from rocky outcrops (or koppies)  or mountainous outcrops. My only sighting until this year had been a distant speck on a far off koppie in Kenya, but this pair (they live in pairs) came very close to my safari vehicle in Madikwe in South Africa.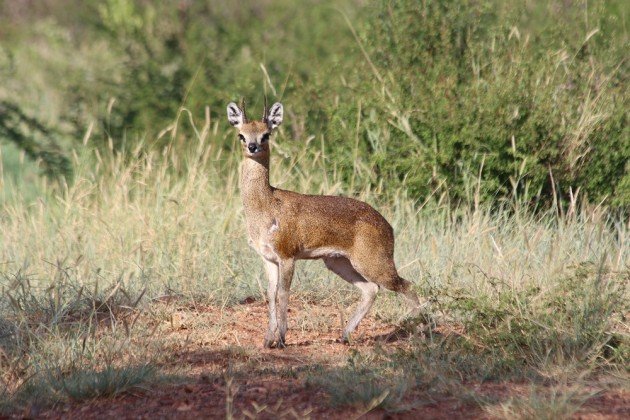 Klipspringers walk on the tips of their hooves, and are very nimble climbers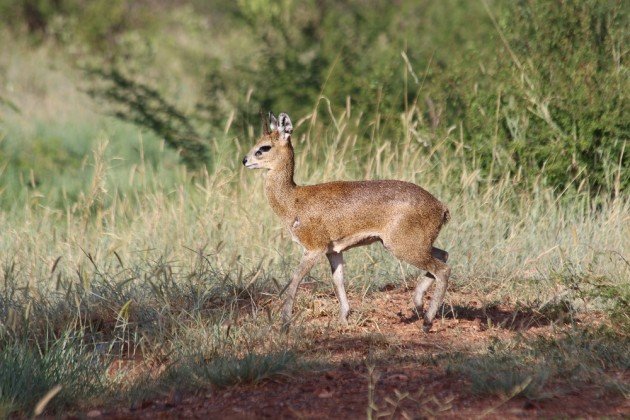 They are small, at about 58 cm (23 in) at the shoulder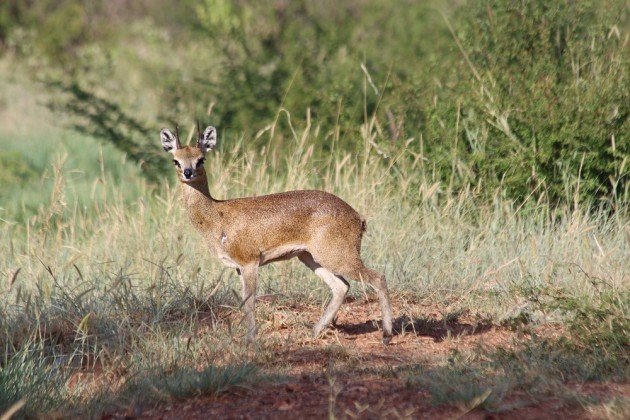 The males have horns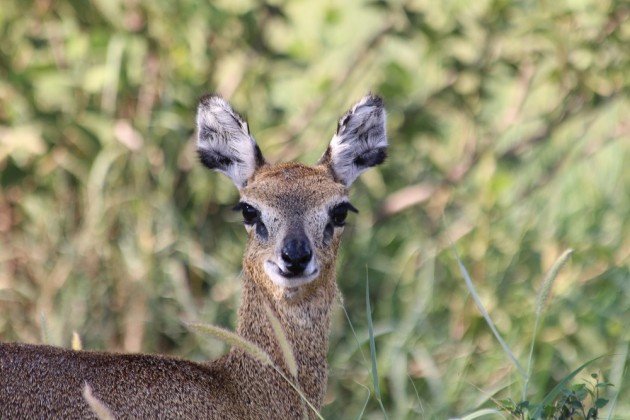 Female Klipspringers have horns in East Africa, but not in South Africa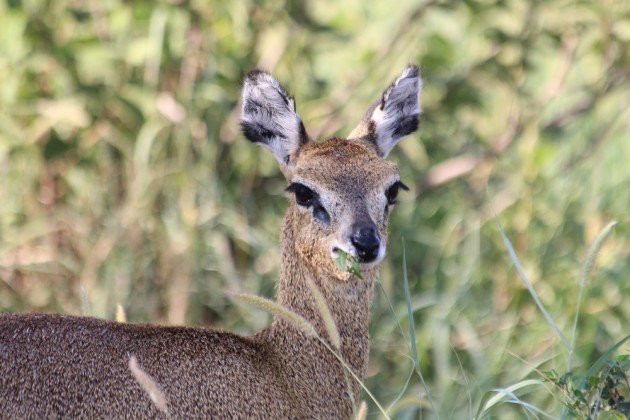 One member of the pair keeps watch for eagles and leopards while the other feeds.