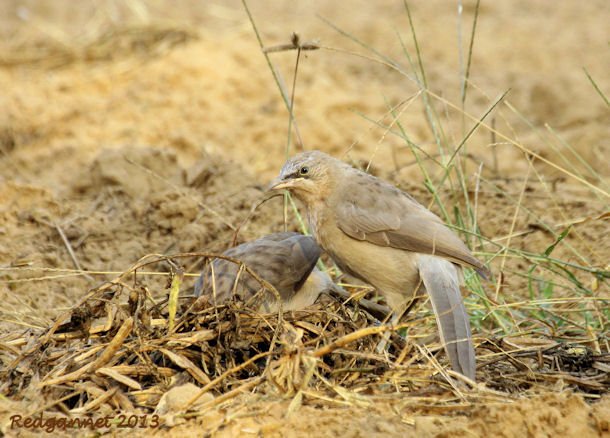 I grow more fond of eBird as each day passes. This week it brought a bird to my attention that I had never heard of, though it seemed that other eBirders had been seeing it at a prime site near New Delhi, India. I was planning a trip to the city and this made my choice of birding venue a very simple one. Actually, let me be honest, given the chance I would go to Sultanpur Bird Sanctuary every time and there would have to be a good reason for me to go elsewhere.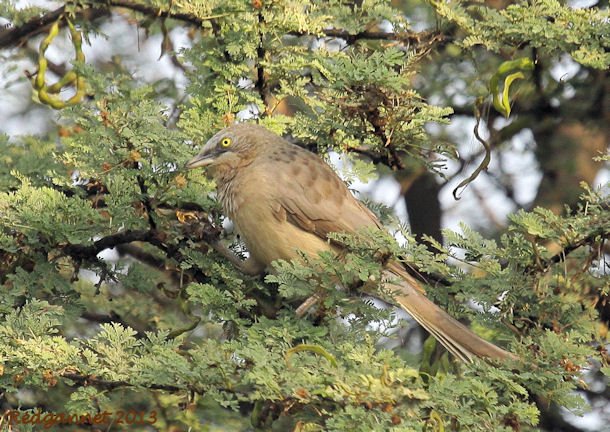 Sultanpur Jheel/Lake/Bird Sanctuary is reached quickly from the Indira Ghandi International Airport and can be seen to the southwest at Google Earth ref; 28 27 50.92N 76 53 32.46E. Recent sightings and bar charts from the reserve suggested that a bird, hitherto unknown to me, was being regularly seen there. Occasionally, field guides allow bird species to blend into the background despite beautiful illustrations on the printed page. The Large Grey Babbler is, as the name suggests, a drab, greyish bird that joins the rest of it's drab, greyish family on a single drab, greyish page. It doesn't push itself forward from the field guide to vie as a target species or even a list-bolstering tick.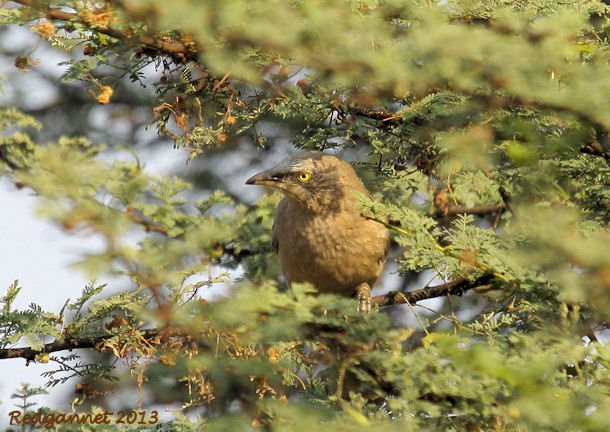 In real life, these are noisy, ebullient birds, charming to watch as they travel and feed in lively flocks. Not a bird that would be easily missed one would think, but perhaps their low contrast plumage makes them easy to pass over when there are so many other exciting birds to see (they featured as one of two lifers in a list of 78 species today)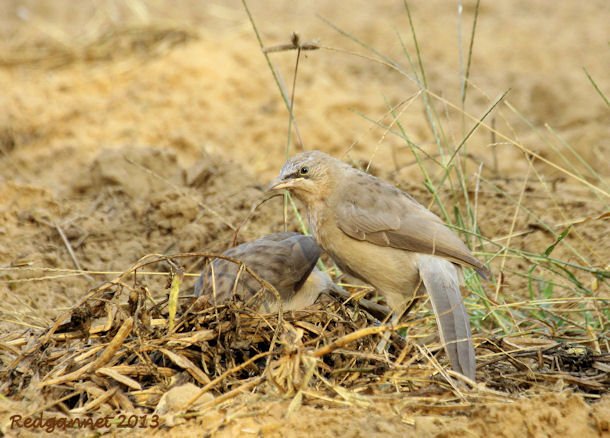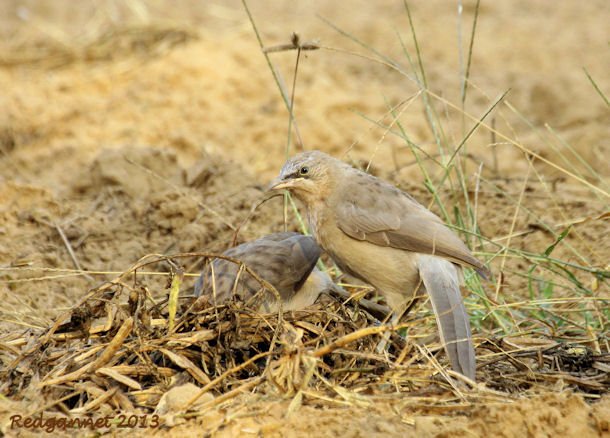 They are superficially similar to the Jungle Babbler and the ranges of the two species overlap across huge swathes of central and western India. The behaviour and habitat of both species is quite similar which made me wonder if I had been mis-identifying them in the past. Look for the dark lores and lighter outer retrices of the Large Grey Babbler to differentiate between them. Closer views may reveal the lighter grey rump.
If you enjoyed this post and would like to see more great images of birds, go to our 10,000 Clicks section where you will find our big (and growing) gallery page here at 10,000 Birds.