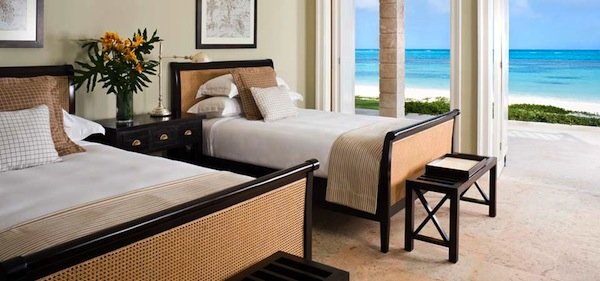 When you've got a bed like this one, at the Punta Cana Resort & Club (as visited by James Currie), why would you ever want to leave it just to bird? 
You've heard of patch birding. And Big Sits. But what if rousing yourself to stroll about your local haunt, or even just plunking yourself in a lawn chair, is too daunting? Ladies and gentlemen, I give you, bedbirding.
That's the movement recently launched by the British Trust of Ornithology. The BTO (they must really take care of business) wants to attract more people to birding, including those who may be intimidated by the idea of trudging around, with expensive optics, in the harsh elements, before dawn. Got a comfy mattress with windows looking out on trees or a feeder? Great, then you have all you need to bedbird.
In truth, this effort is based in Britain, although there's nothing stopping anyone, anywhere, from indulging in the sedentary pleasures of bedbirding. And it doesn't seem to be all that dissimilar from the upcoming Great Backyard Bird Count. (With the added benefit, of course, of not having to come out from under the covers on a cold day.)
If bedbirding sounds pretty sweet to you, then jump in. (Or should I say, sleep in?) You can share your conquests via Twitter at, what else, #Bedbirding. The fine folks at BTO (who, you know, you know, you know, ain't seen nothing yet—sorry, couldn't resist) further invite bedbirders to log their finds for research purposes. Perhaps this will prove that the early bird gets the worm, while the cozy birder gets the zzzzs?