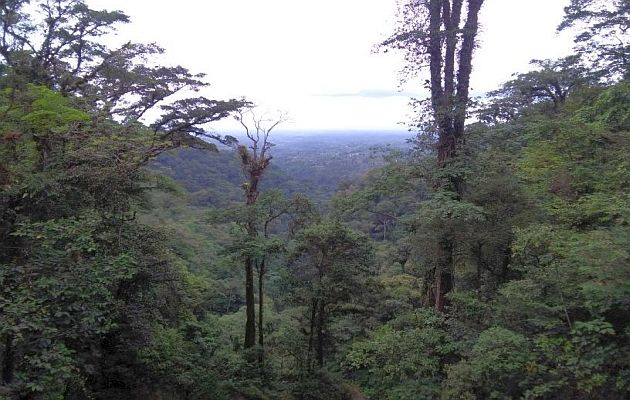 Birding in Costa Rica wouldn't be complete without a fine cup of coffee (or two). Smooth, tasty, and rejuvenating, the beans grown in the volcanic soils of Costa Rica make some wonderful boost juice. It's why, before any birding jaunt, I brew fresh coffee in the pauraque calling pre-dawn hour, and why I bring that coffee with me. Since a day that blends high quality coffee and high quality tropical birding understandably ups my quality of life, I always enjoy a visit to "Mi Cafecito".
Mi Cafecito (my little coffee) is a small Costa Rican coffee farm situated in the foothill zone rainforests on Route 126. This quaint spot welcomes visitors with a quaint cafe, souvenir shop, and trails. Although most folks make a stop for lunch or for one of their popular coffee tours, one can also walk trails that access nice foothill rainforest.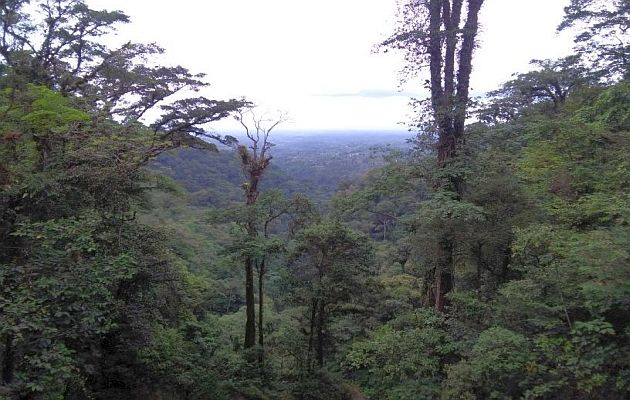 To give some idea of the birding possibilities at this accessible site, on a recent visit, after enjoying a classic Tico lunch, casual birding gave us a good number of species. At the edge of the woods, we were entertained by the snapping sounds and eye-catching colors of White-collared Manakins, a family of calling Rufous-winged Woodpeckers, and a few other species of humid forest habitats.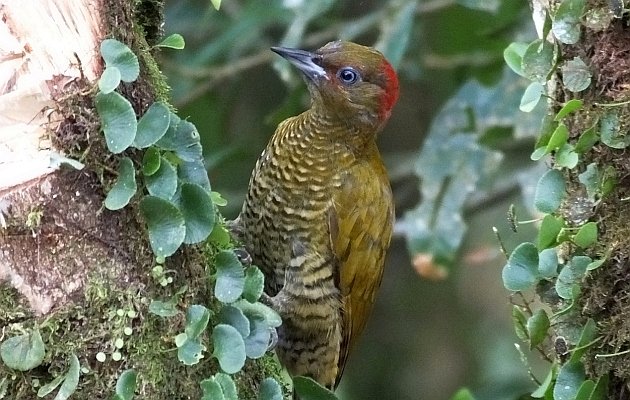 Venturing further into the forest, we did a bit of birding on a trail that leads to a waterfall. We never made it to the falls but it was for the best of reasons; too much bird activity! Candy billed Black-headed Nightingale-Thrushes caroled from the shade of the forest. A mixed flock with Spotted Woodcreeper, Buff-throated Foliage-gleaner, Slaty Antwren, Streak-crowned Antvireo, and other species called from the forest and shook the leaves with their foraging.
After the flock passed through, we looked high overhead, admiring old trees that stretched into the humid sky. As we made our way to an overlook with a view into a forested canyon, we pondered what other species might be hiding in the understory vegetation, what might reveal itself during the dawn chorus.
At the canyon, we didn't see anything on that day but I have seen many birds on previous visits. Birds like toucans, tanagers, and fruiting trees with Crested Guans and other rainforest species. The habitat looks just too good to not be regularly used by a healthy variety of birds, even the rare Lovely Cotinga. With that in mind, it's just the type of place I would love to watch and survey for a few hours, fresh hot coffee in hand.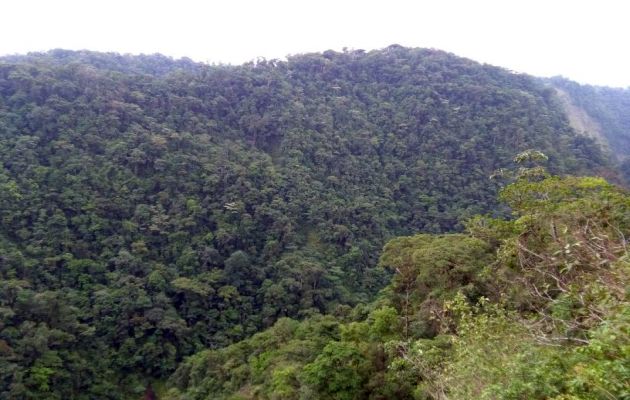 Back near the cafe and souvenir shop, various edge species can be found as well as some uncommon birds. Porterweed and a water feature or two sometimes have Black-crested Coquette and Sunbittern. Although those species can't be expected on every visit, chances at seeing them and other uncommon birds places El Cafecito onto the list of sites that are worth your birding while. I need to get back and explore it a little bit more. Good birds and good coffee- you can't beat that combination!