The typical woodpecker, with its coloration of black, white, and red, is ingrained into our brains as birders.  We all have our familiar species and we all know our local woodpeckers well enough that a quick glimpse is often all we need to identify them.  Because many of our common woodpeckers are such a regular sight we rarely end up taking more than that quick glimpse.  After all, who wants to waste time on a boring old bird one can see any day when something shiny and new might be around the next bend in the path?  Sure, when we see a new or out of place species or a bird that is both we will ooh and aah over it but if it is a woodpecker that we regularly encounter we willfully ignore it.
Unless, of course, the regularly encountered woodpecker is somehow different.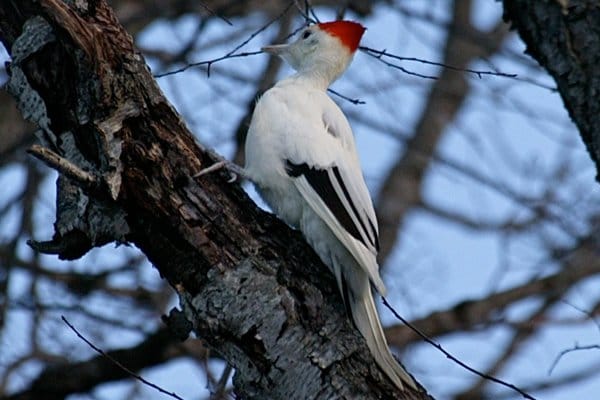 Bill Stewart, the Conservation Chair of the Delmarva Ornithological Society, certainly paid far more attention to this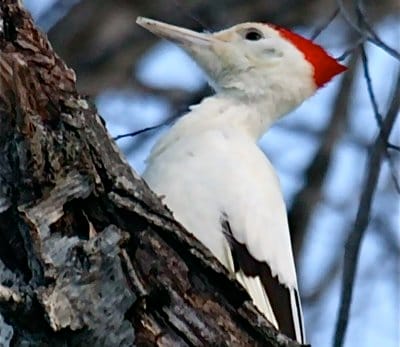 outstanding example of a leucistic Pileated Woodpecker when he came across it this past January in Chester County, Pennsylvania, then he would have if it was simply a "normal" example of Dryocopus pileatus.  He said the following about his stellar sighting:
I found this bird during an early morning of birding and shooting some pics.  It was as unexpected as the bird looks!  As I said, right place, right time.  Can't describe how I felt when that pileated hopped around to 'my' side of the tree!
Enjoy the shots that Bill took of this great bird and make sure you keep an eye on your own local woodpeckers!  And many thanks to Bill for agreeing to let us share the shots he got on 10,000 Birds…what a woodpecker!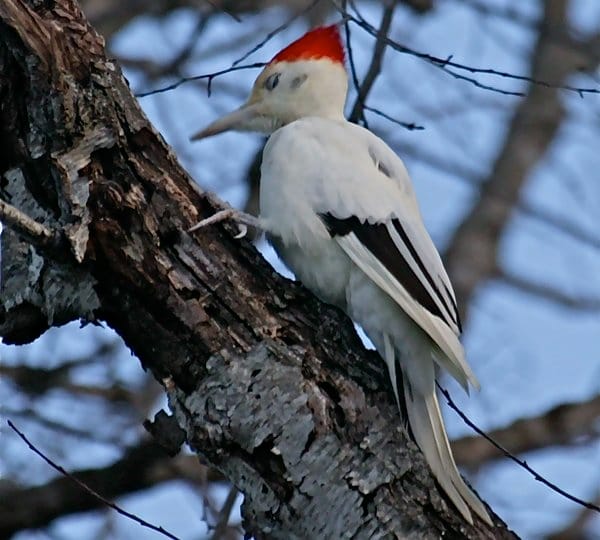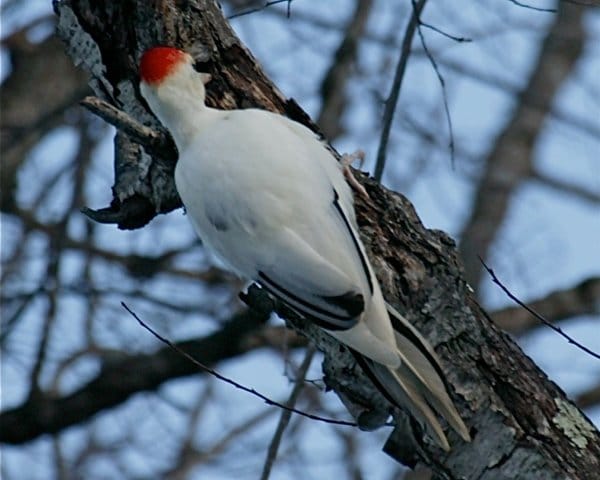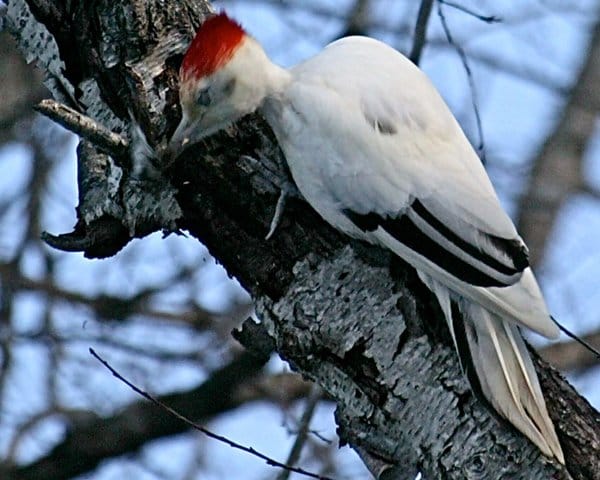 If you liked this gallery please check out 10,000 Clicks, our page of great galleries here at 10,000 Birds!
…