Have you been to Lenoir Preserve in Yonkers lately? Probably not. After all, unless you live in the northwest Bronx or any of the rivertowns along the Hudson, you probably take your leisure in more convenient natural settings. But Lenoir, seat of the Hudson River Audubon chapter, has always been a special place for me, Sara, and the kids. They get to tromp around fields and woods on a splendidly maintained estate-turned-preserve while I, depending on the season, get to enjoy the different seasons of birding. Come early June, Lenoir becomes rather quiet in an avifaunal sense, but thanks to the meticulously crafted butterfly garden, there's still plenty to see.
I'm most accustomed to Monarchs during the annual hawkwatch but that's on the other side of summer. Late spring holds its own treasures, the most precious of which may be the American Painted Lady: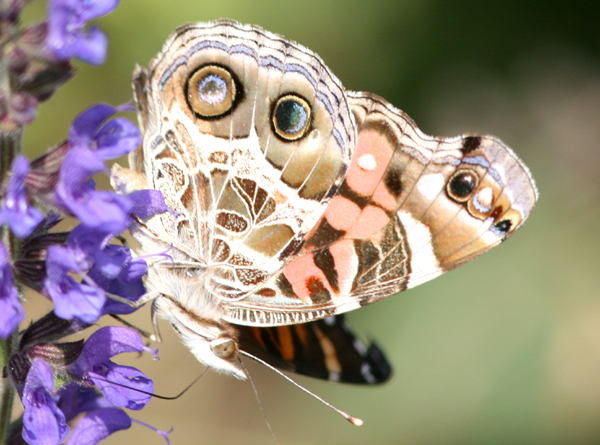 She's a beauty, isn't she? The American Lady (Vanessa virginiensis) ranges throughout North and Central America. Frequent but never common, this butterfly can be distinguished by the equally pulchritudinous Painted Lady (V. cardui) by those two big, beautiful eyes on its hindwing.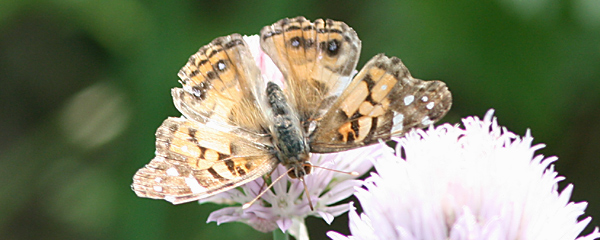 I wasn't just looking at ladies at Lenoir. That altogether un-American butterfly, the Cabbage White, turned out in typically prodigious numbers: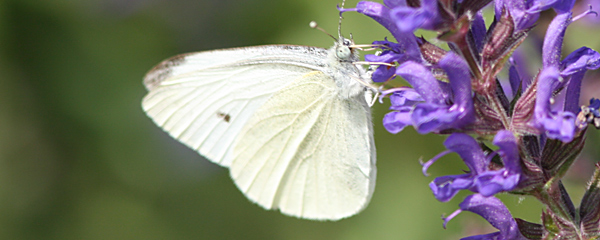 Other more subtle stunners included this Peck's Skipper: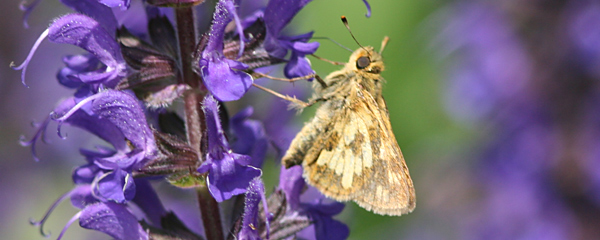 Skippers can be tough, but the light yellow patch on the side of this one with the broken darker blotch in the middle of it gives it away. Or so I'm told. You see, I've packed up all my field guides and consequently had to rely on our fine friend Patrick of The Hawk Owl's Nest to identify all these lovely bugs. Why am I packing? That, ladies and gentlemen, is a story for another day…