When I posted a short blurb a couple of days ago about my plans to scour the south shore of Long Island in the wake of Tropical Storm Hanna I had anticipated maybe finding a good tern or perhaps a shearwater near the shore.  But after an hour or so of searching Jones Beach frustration started setting in and it seemed that I had wasted a predawn wakeup for not a single rarity (I felt even worse for the upstaters who had gotten up even earlier to get to the coast before sunrise).  When the best birds to be found proved to be a single Royal Tern and a flock of 21 migrating Bobolinks, well, we were not happy.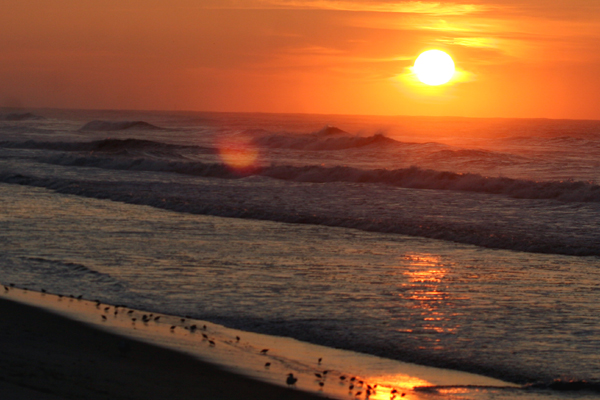 When Tom Burke called to let us know that he had secondhand reports of Sooty Terns offshore of Robert Moses State Park we piled in and headed east to see if we could track them down.  We never made it.  Instead we raced further east, hoping against hope that the Magnificent Frigatebird that had been spotted by Angus Wilson a full hour's drive east at Mecox would still be riding the wind overhead by the time we arrived (thank goodness for cellphones).  As we (and I suppose I should detail the we: me, Chrissy Guarino, Jory Langner, Rich Guthrie, and Peter Schoenberger) raced east we got periodic updates letting us know the bird was still in place.  Then we got there and got the familiar but dreaded news that makes every birder cringe: "The bird disappeared five minutes ago."
A brief note on Magnificent Frigatebirds.  First, they have the word "magnificent" in their name, which might give some idea of how cool they are.  Second, they are not normally seen north of southern Florida.  Third, I have never seen one.  Fourth, come on, where the heck could the bird have gone!?!?!  Fifth, holy cow, Chrissy found it!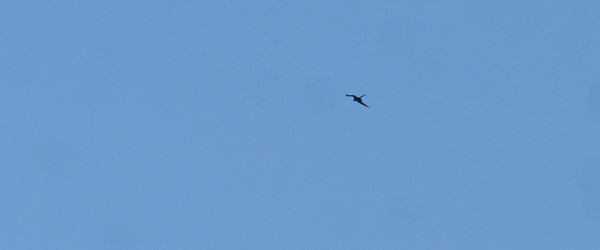 You know this already, but we were happy!  We also wanted a better look!  So at this point the keystone cop routine kicked in as birders scrambled for cars and followed the bird west, pausing now and then to jump out, scan the skies, find the bird, and continue chasing.  At times the bird disappeared, and at times we thought we would not find it again, but always someone would spot it and the chase would be on.  Finally, we managed to start leapfrogging the bird, getting ahead of it and waiting for it to soar past.  Only once did it even half-flap its wings: frigatebirds can soar amazingly well.  Finally, we got the looks we wanted: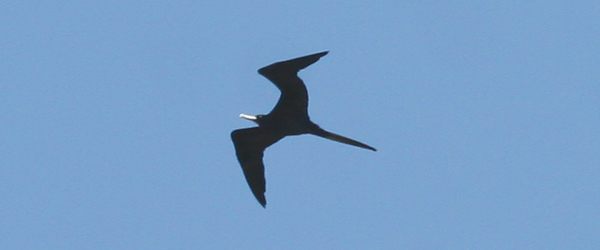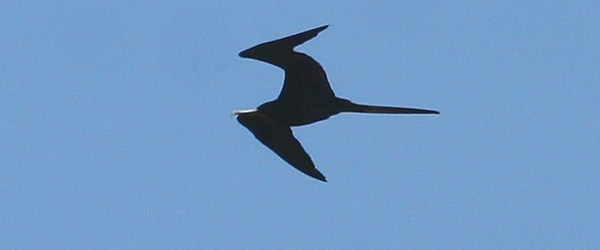 A lifer for Peter and me, an ABA bird for Chrissy, and a state bird for both Jory and Rich: what a bird, what a find, and what a miracle that we managed to get to the spot, find the bird, and chase it down for great looks!  Not only that but Tom Burke and crew managed to get west of the bird and, via the wonder of cellphones, get directed where to look and they managed to see the bird through spotting scopes from a range of just over a mile!
Now I'm going to sleep.  The end.
By the way, Peter got a pretty good shot of the frigatebird too.  Rich has a blog post about the trip up as well.
This post has been contributed to Bird Photography Weekly #2 at Birdfreak.  Go check it out!