They say that March comes in like a lion and out like a lamb. I don't know how this month will end but we'll be roaring right into it. After my unforgettable week in Guatemala and Corey's extended odyssey in Honduras, we'll be unpacking our Neotropical adventures for the foreseeable future. And yet, just because those two countries are Central American sensations doesn't mean that their neighbors don't deserve a little love as well. The geographical region known as Mesoamerica enjoys fascinating history, rich culture, friendly people, and awesome weather, not to mention some of the most bountiful biodiversity on Earth. More than 1,500 bird species ranging from trogons to tanagers render this region worthy of any birder's shock and awe. So let's make a month of this!
We now declare this March Mesoamerican Month on 10,000 Birds!
Along with our usual programming, expect long loving looks at some of the stand-out species of Mesoamerica. We'll be emphasizing the generous assets of Guatemala and Honduras but hope to present the potent allure of other countries in the region extending from southeastern Mexico to Panama as well. If you have a special insight into the excellence of Mesoamerican avifauna and ecology and would like to contribute a guest post in March, please contact me. Otherwise, just strap yourself in; even if the boggling birding possibilities of Central America don't completely blow your mind, you'll probably be making travel arrangements before the month is through!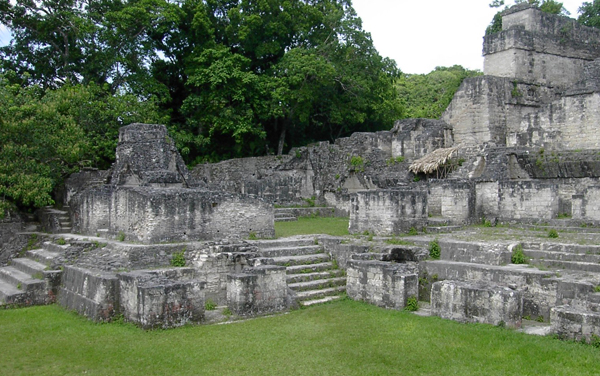 FYI, our enthusiasm for avifauna, conservation, and ecotourism throughout the Americas hardly ends at the Panama Canal. We plan to take a close look at the Caribbean, particularly Puerto Rico in May. Come September, our attention will be fixed on all the goodies in Guyana in South America. If you have thoughts about either of these locales or other areas deserving of a full month of praise, let us know!