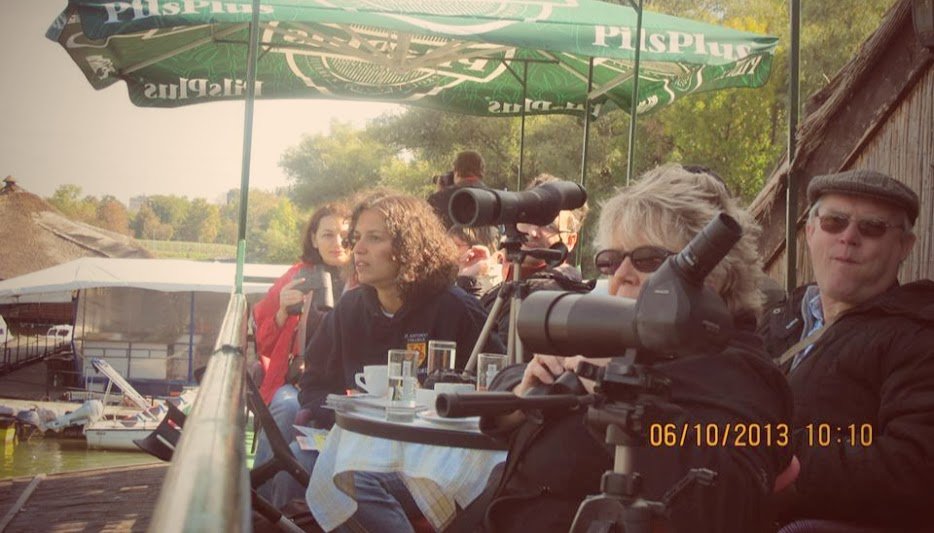 October is a strange month. While it might fall within the autumn migration, if you are in the south of Europe, it isn't in full swing. The beginning of the month is especially some sort of a mid-migration coffee break. Most perching birds have already left us sometime from late August and September; soaring birds do migrate over Serbia, but there is no known bottleneck site to observe them (it is believed that they follow the main river valleys to the east and south); while waterbirds will start arriving in a month or so.
Common Swifts were among the first birds to leave, by late July. White Storks left us in August and, by the end of the month, European Bee-eaters followed their example. Barn Swallows and Sand and House Martins left us in September, together with most heron species. Black Storks pass by in late September and early October. Common Cranes will be passing through mostly in November, while waterfowl will be arriving from November, to reach the peak numbers by mid-December.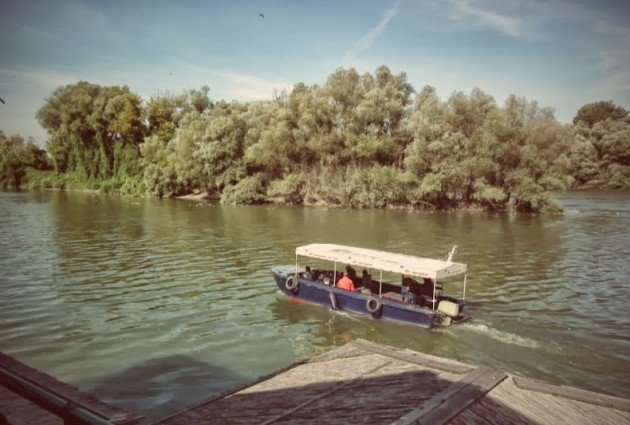 And the Eurobirdwatch – the pan-European birding weekend, is being organised at the beginning of October. The grand idea behind the Eurobirdwatch is to get as many people as possible exposed to birds and birding (or, to the virus of birding) – at the time when smaller birds are already gone, and the bigger ones haven't arrived yet! (This timing suites Britain and Netherlands well, I suppose, but Europe is somewhat larger than that.)
Thinking how to organise the migration watch during the migratory coffee break, I come up with the solution to call participants for a morning coffee with birds. Literally, at my bird blog, I invited interested people to a coffee with a view of the Danube and the Veliko Ratno Island Reserve at the confluence of the Sava and the Danube rivers in, almost, downtown Belgrade.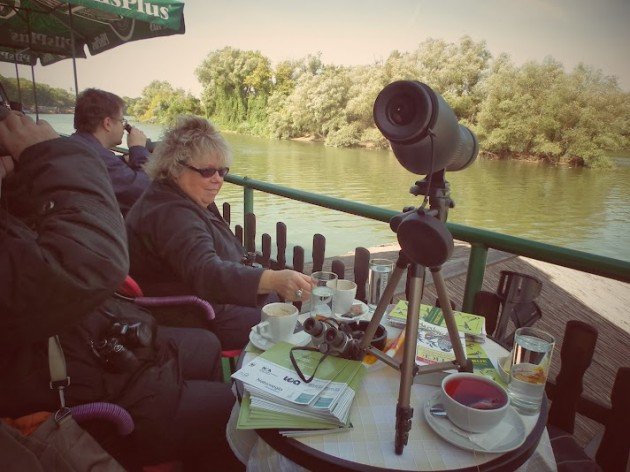 In the end, the event gathered 26 birders who occupied the entire upper terrace of a floating tavern at Usce (the confluence) park, overlooking the islands. The team was international, aged from 10 to 60 – one thing that never ceases to fascinate me is how birding manages to bring such varied groups together. Over coffee or tea, wine or whatever, we observed 31 species, including the first Pygmy Cormorants coming to overwinter at their Belgrade roost – the largest known in the World, gathering up to 6750 birds, or 9.6% of their regional population; some of the last Barn Swallows and the last Eurasian Hobby of the season (the connection becomes more clear when you know the falcon's Serbian name, lastavicar, which translates as the swallow chaser), or the largest of all European eagles, the White-tailed Eagle – which breeds on the very island in front of us!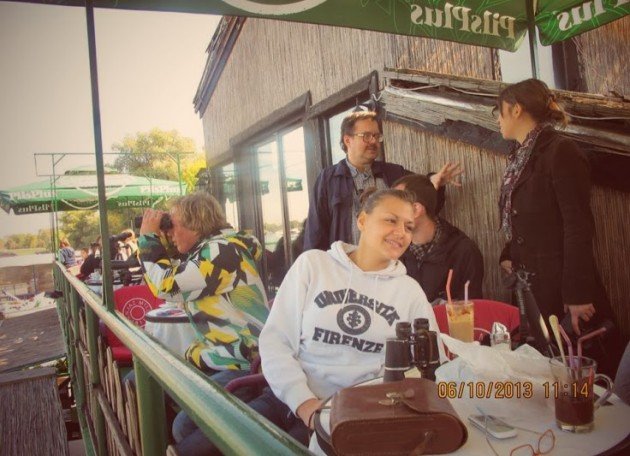 One expat birder, who had just arrived to Serbia, described the event: "Had a great birding, led by Dragan Simic. We met at 10.00 hours at a cafe on the Danube and birded from there for the rest of the morning. It was a popular event and lots of fun with the conversation flowing between Serbian and English and several scopes being set up to enable us to watch the birds more closely….some 30 species of birds were seen including masses of Mallard, Pygmy and Great Cormorants, [Common] Kingfishers, [Eurasian] Jays, various raptors including [Common] Buzzards and a Hobby and, sighting of the morning, a 'crippling view' of a White-tailed Eagle which, considerately, circled right overhead for several minutes. 🙂
Photos (2): Nebojsa Pantelic
Local observations are at eBird
Pan-European results: total number of events 900, participants 19.000, observed birds 2.3 mil.; source: EBW2013