I am not too sure how difficult this quiz is but I guess we will quickly find out.  Here is a single picture of a single bird and your job is to guess what it is in the comments.  Obviously guesses like "duck" of "goose" are not specific enough (literally: we are looking for a species name).  The first to get the correct answer will get the first species discovered and described by Mike, Corey, or Charlie named after them.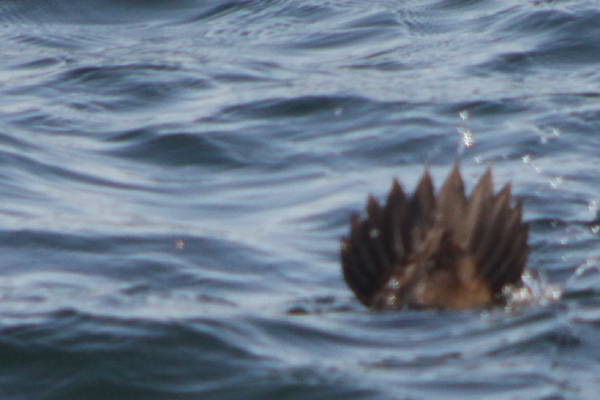 So what species is represented by the ugly picture above?  Remember to leave your guess in the comments!  The answer will be provided by the end of the day.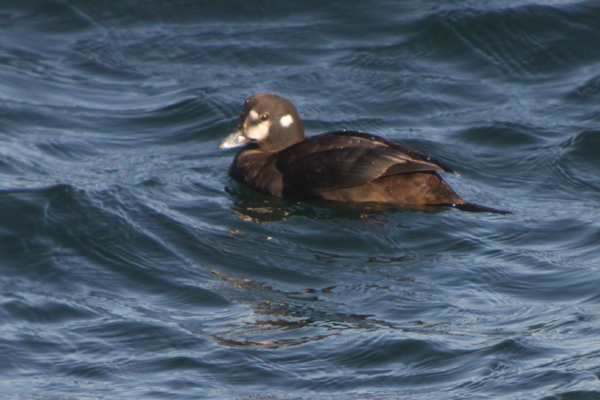 And the answer is Harlequin Duck.   Congratulations to Mike of The Feather and the Flower for being the only one correctly identify the mystery diver (even if he had the unfair advantage of being present when the photo was taken)!