On a recent visit to Wave Hill, a public garden in the Bronx, I was amazed by how confiding the resident Northern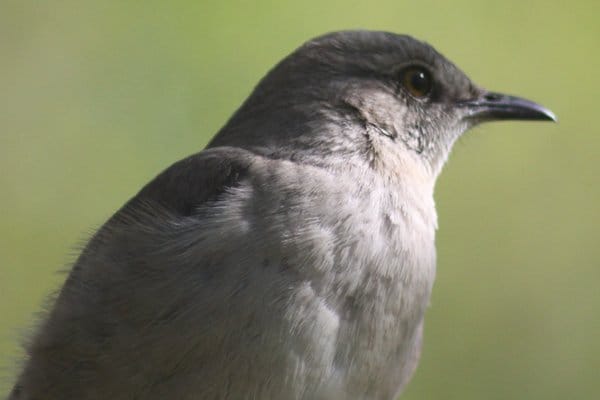 Mockingbirds were.  In addition to watching them forage and sing I also chanced upon a rather violent encounter between two mockingbirds.  One came out the fight clearly victorious as the other turned tail and flew off, and the bird that held the field made his dominance clear with what I would call a victory dance.  It was a simple thing, as it flew to an obvious perch and raised its wings and held them for a second or two, turned and did it again and turned and did it again before flying to another post and repeating this behavior.  I assume that the intended audience for his little dance was other mockingbirds, perhaps a watching female or other potential contenders for his territory?
Whatever the goal or intent of his dance it was fun to watch and I was glad to get a few shots of him with wings raised high.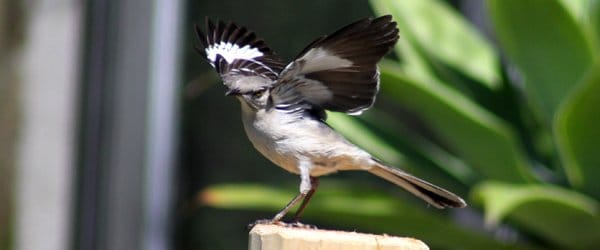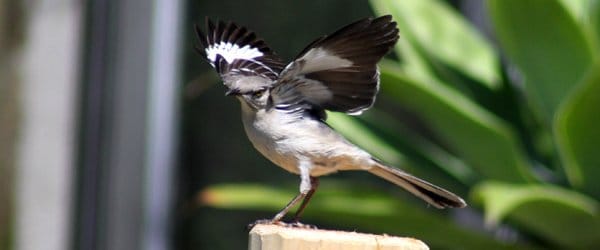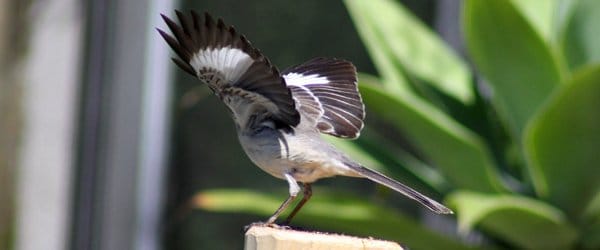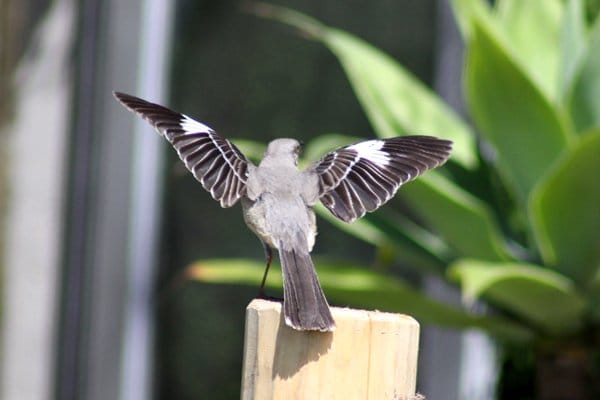 Want to learn more about mockingbirds?  Check out our awesome post that should tell you everything you want to know!
…