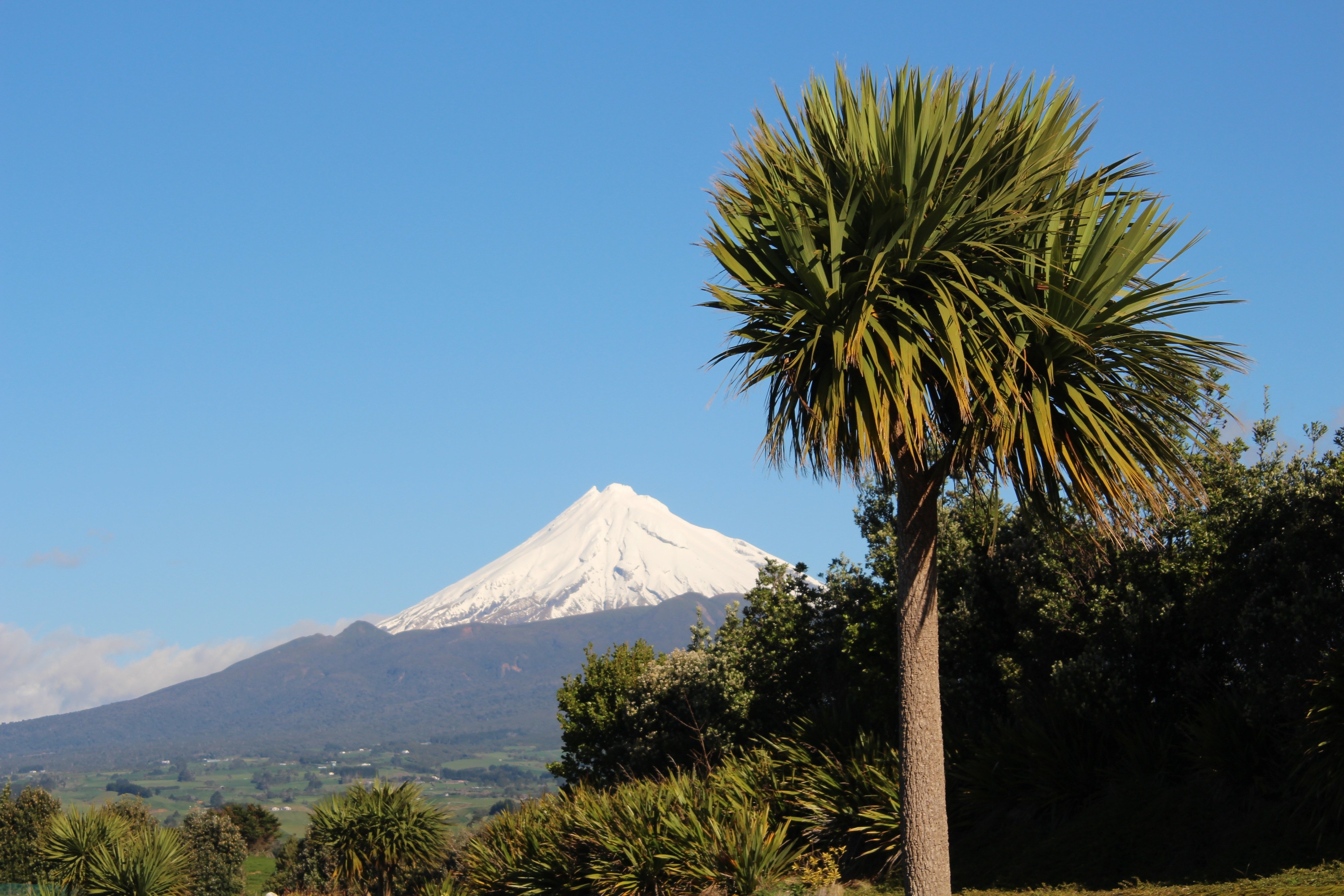 Last weekend I made another dash for the countryside, this time visiting the Taranaki region of western North Island. The region is named for the enormous volcano that dominates the region, Mount Taranaki/Mount Egmont. The dual name is something of a New Zealand compromise, Taranaki being the old Maori name and Mt Egmont being the name given by Captain Cook in honour of some long dead admiral that supported him. Both names are official within New Zealand, and you'll hear different people use different names. New Zealanders seem to enjoy arguing about such things, and it is usually best to leave them at it.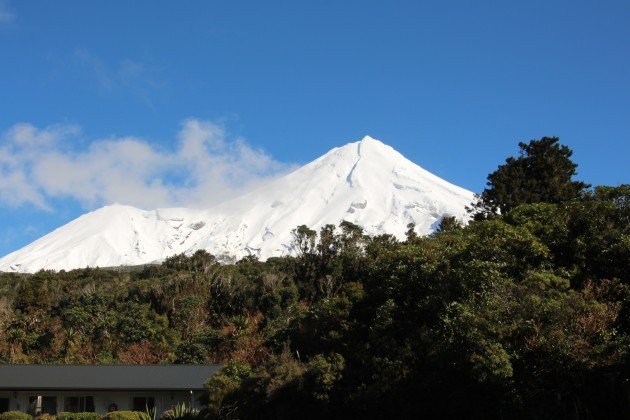 Mt Taranaki from inside the park
Anyway, my visit was not really a bird trip, it was a chance for some friends to catch up (one of our friends moved there a few months ago), but we did visit the mountain. I didn't see any birds (although I did hear some), but the national park that protects the forest and mountain does contain North Island Brown Kiwi and Blue Ducks, and might be worth a specifically birding visit in a few years as pest control measures take effect. But that park is worth visiting for the scenery alone, and any visit to North Island may involve a sighting of the island, as it can be seen far away on the Tongariro Crossing and is often seen on flights, even on cloudy days!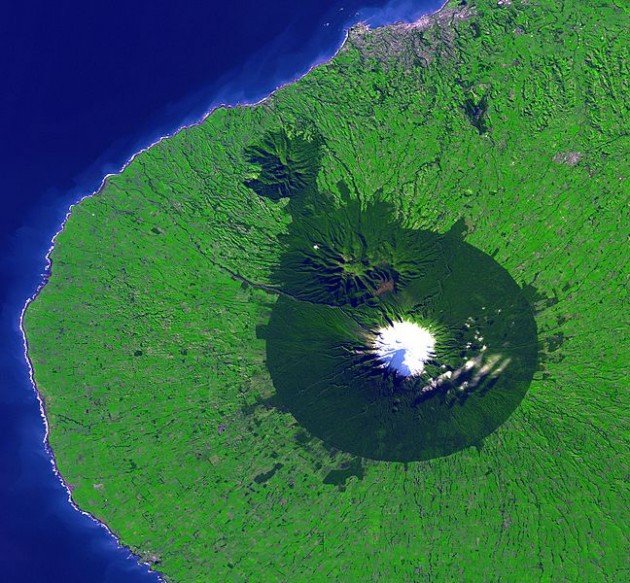 Egmont NP from space. You can see the border of the park rather clearly! to the North of the map is New Plymouth. Image by Nasa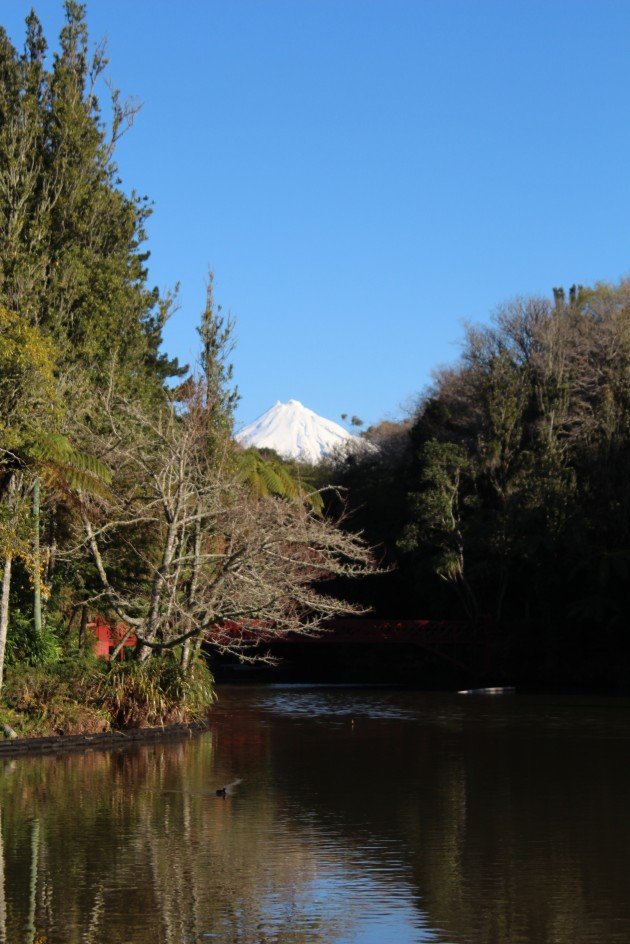 The peak of Mt Taranaki from the park in central New Plymouth. The mountain dominates the landscape!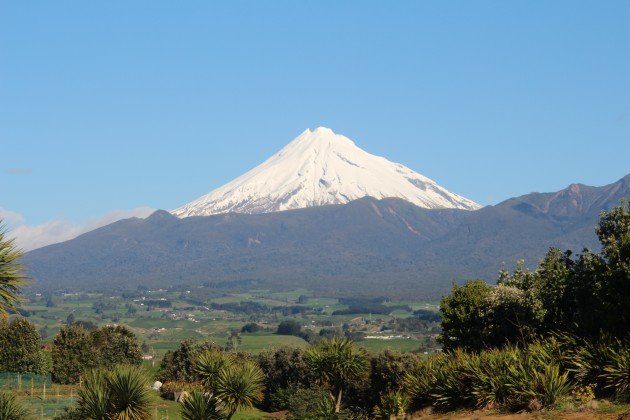 View from the north west of the peak.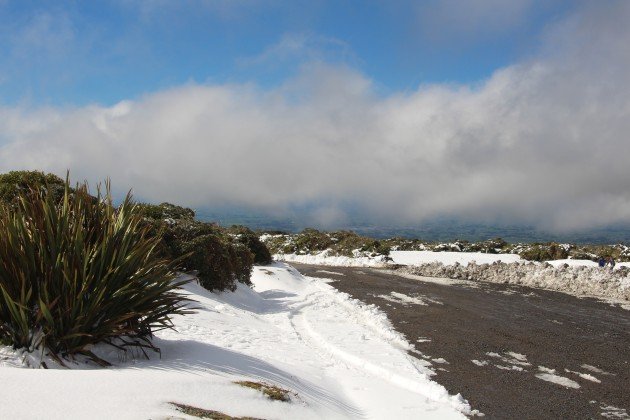 The view from the snowline on Saturday.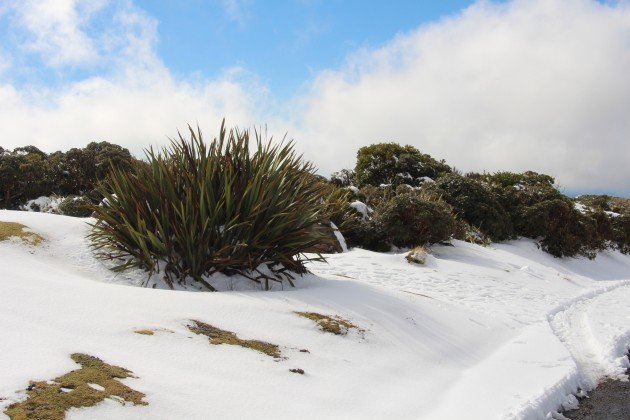 Near the skifield the hight of vegetation is pretty low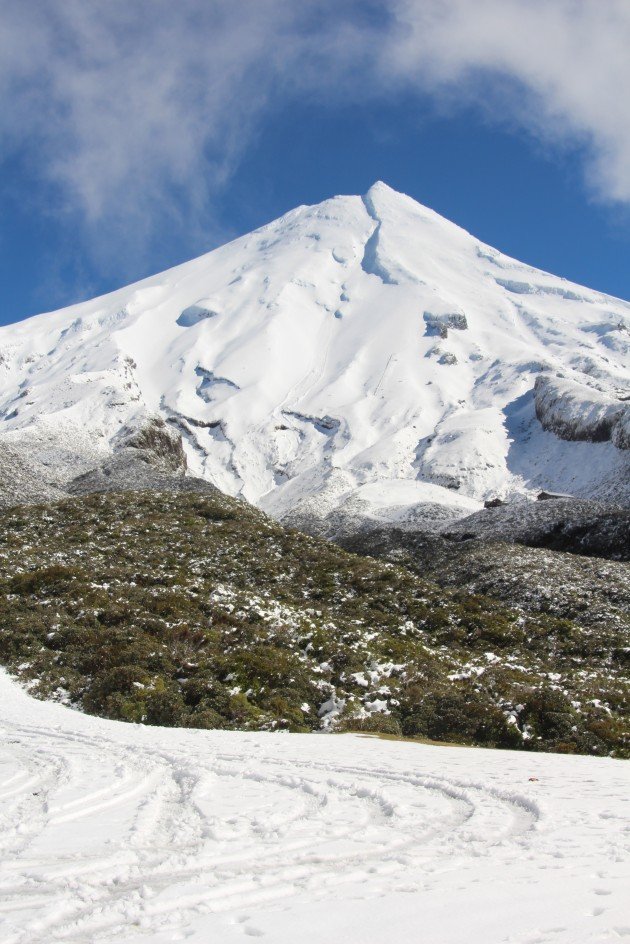 People climb and ski this!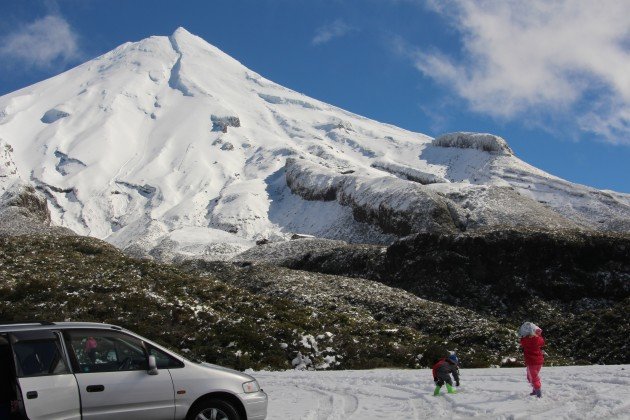 They also come to throw snowballs!
Next week I'll talk about some of the birding in the area!