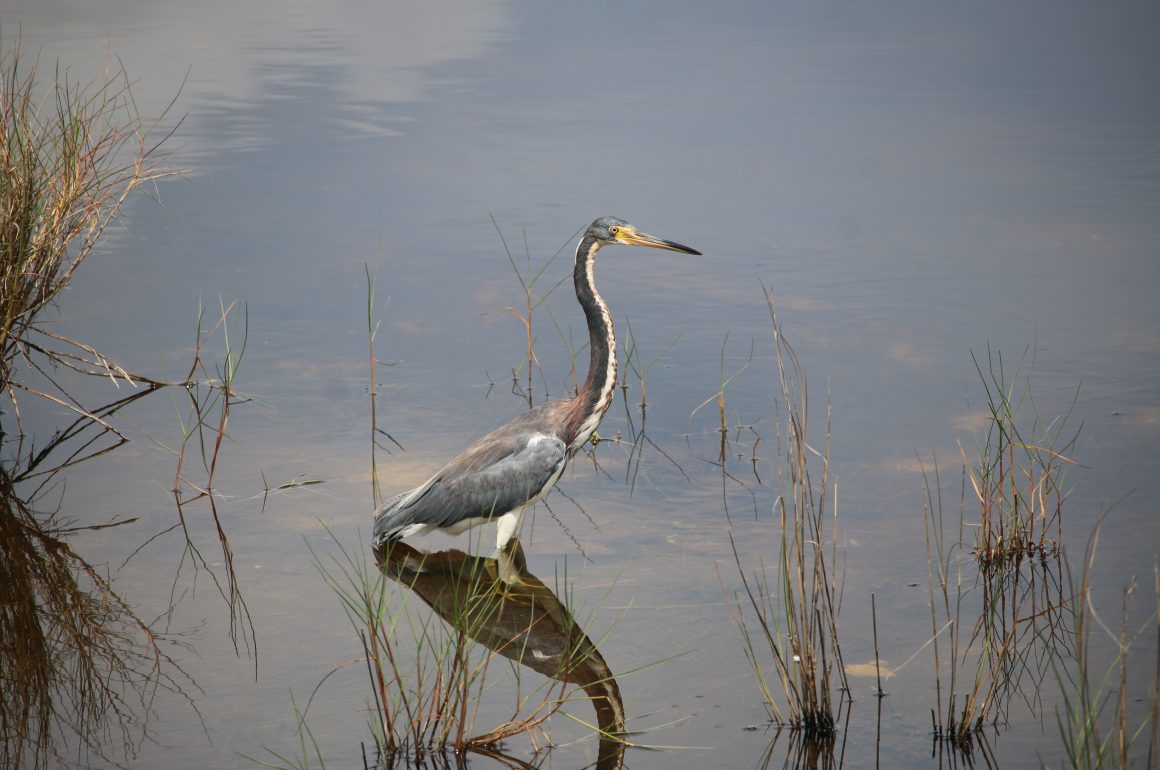 Note: Erika works for Audubon Florida.
The data are in: the nesting season proved successful for some species of Florida's wading birds and… less so for others.
Wading birds – including Roseate Spoonbills, Great Egrets, Wood Storks, White Ibises, and more – are a critical barometer of ecosystem health in the Everglades. They depend on specific hydrological conditions in order to find enough food for their voracious chicks. If the Everglades is a) getting enough water and b) drying down at the appropriate time, then the wading birds do well. If not, nesting can simply fail.
Because the Greater Everglades system is so huge, in 2020 some colonies experienced the right conditions, while other species – like the Roseate Spoonbill – moved so that they could take advantage of more suitable habitat. Wood Storks in particular had a tough year in Southwest Florida; forced to nest late, an early rainy season wiped out many nests.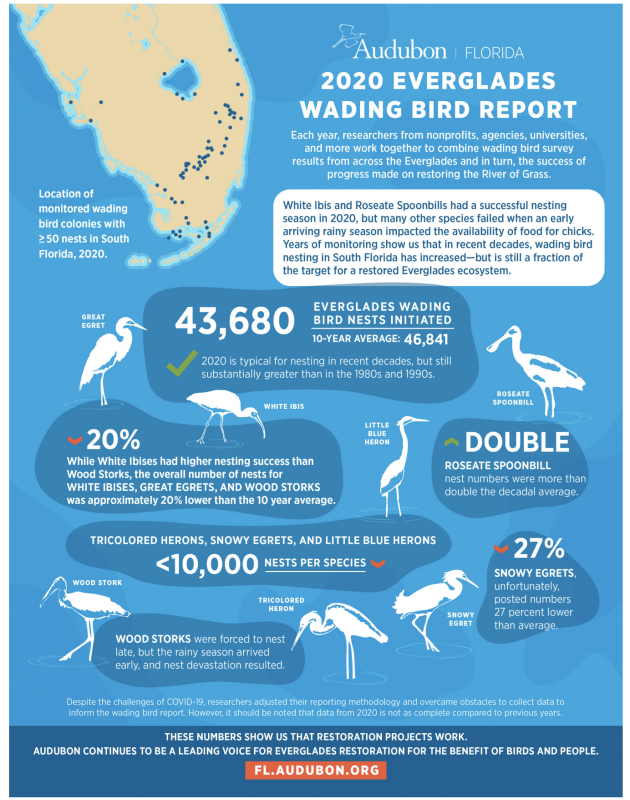 "The science tells us that Everglades restoration works for wading birds," says Kelly Cox, Audubon Florida's Director of Everglades Policy. "This report shows that if we remain steadfast in our commitment to Everglades restoration, wading birds will have a greater chance of reaching their historic numbers."
Click here to read Audubon's full report summary.