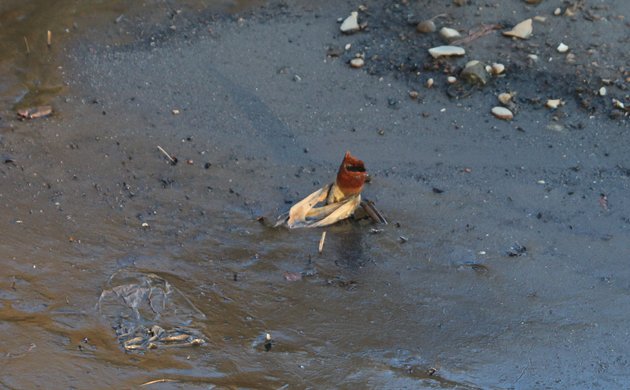 I was spending the morning this past Sunday checking out some random, out-of-the-way spots in Queens to see if any cool birds were hanging around in what I call my armpit of Queens route. I tend to hit lots of crummy and scummy bits of vacant land, polluted ponds, and other bits of marginal habitat that hides in the city's interstices. At the north end of Flushing Meadows-Corona Park I was pleased to see what looked like a Green-winged Teal at first. It is in the above photograph.
Closer examination revealed that not only was it not a Green-winged Teal but that it wasn't even a bird. Instead it was an old rusted pipe with a plastic bag filled with mud attached to it. Here's a better shot of the not-a-bird.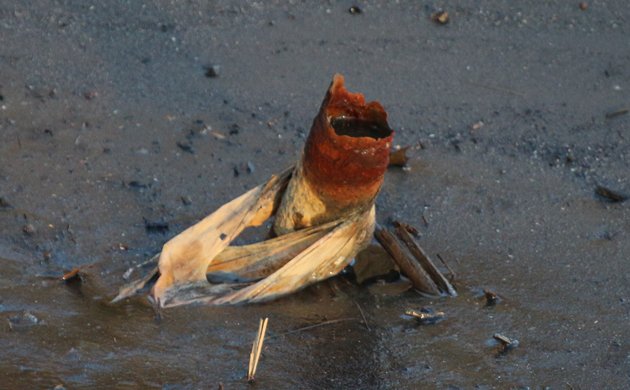 That is really remarkably similar to a Green-winged Teal, no? Interestingly, a couple of minutes later I spotted an actual Green-winged Teal a short distance away. I wonder if it had been fooled as well?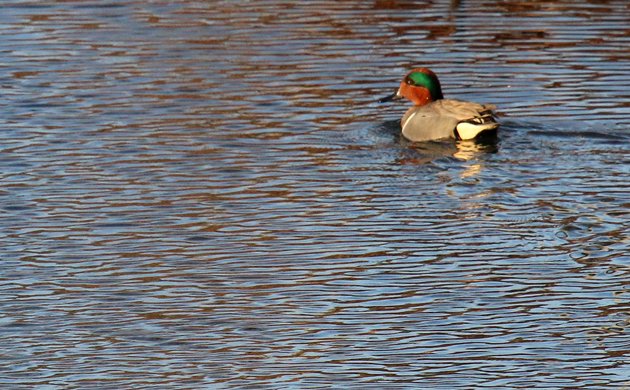 Now, as birders know, we can get fooled by inanimate objects pretty early. We see stick-birds, rock-birds, stump-birds. Pretty much anything you can imagine can be turned into a bird by a birder. I remember one winter morning where about fifteen of us were staring at a white plastic bag on an island by Shinnecock Inlet for at least twenty minutes trying to convince ourselves that we were seeing a Snowy Owl. It's a hazard of our hobby.
What about you? What's your best not-a-bird story?