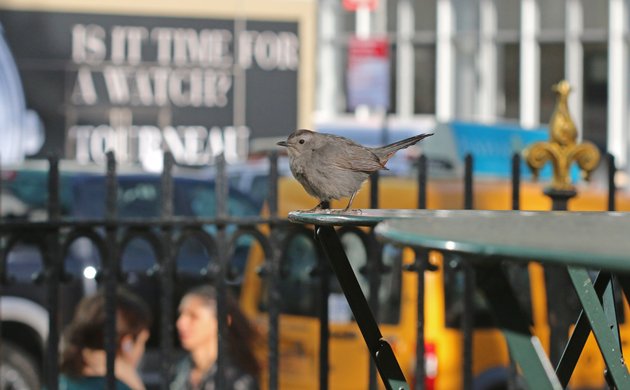 Several Gray Catbirds are still in Bryant Park. This one was hanging out on a table in front of Sixth Avenue waiting for, what else, table-service.
Though it is getting colder and fall migration is essentially over, I still spend fifteen to twenty minutes in Bryant Park in midtown Manhattan on my way to work, just to see what is still around. Some of the same individuals from my last post about Bryant Park are still lingering and a few other interesting birds have moved in. And, of course, some birds are always at Bryant Park. What have I seen lately? Read on and find out!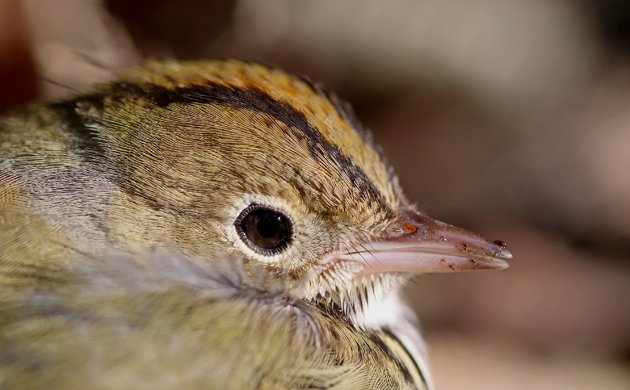 There are still at least two Ovenbirds hanging around and they have gotten more and more tame. This one was sitting in the sun on Friday morning, which was rather cold, and it had no problem with my getting down on the ground next to it for a portrait.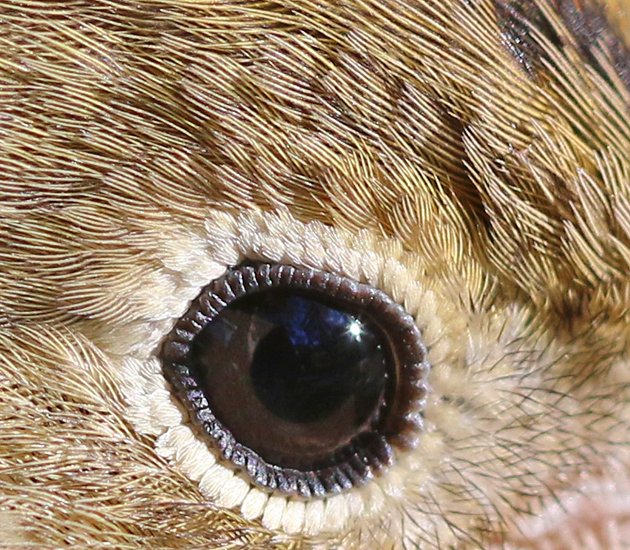 Yeah, I never thought I would get a picture like this of an Ovenbird's eye either.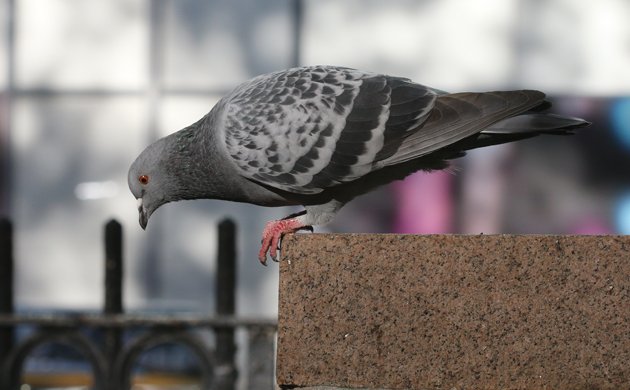 Feral Pigeons and House Sparrows are in the park year-round in numbers. Oddly, European Starlings are a real rarity in Bryant Park.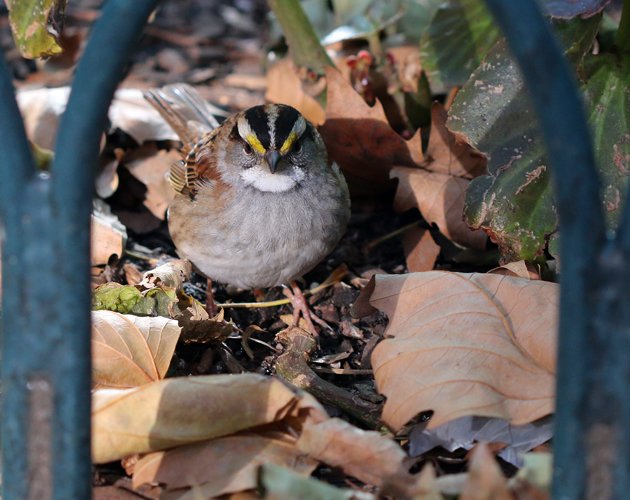 White-throated Sparrows might outnumber House Sparrows in the winter months. The occasional Swamp Sparrow is nice too.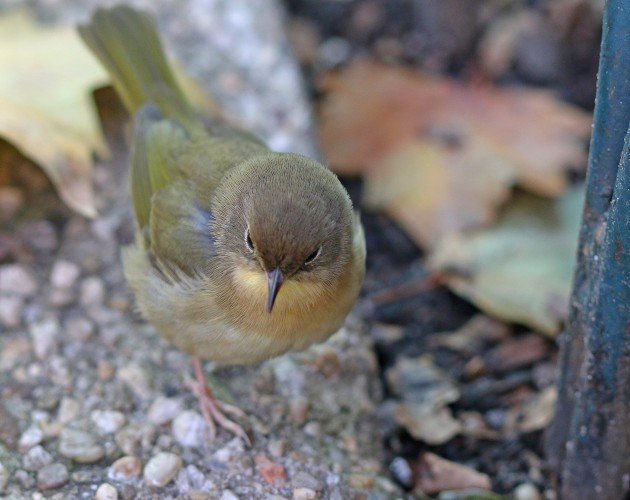 So far, it looks like the only wood-warbler other than Ovenbird that will attempt to winter this year is Common Yellowthroat. There are still at least two, and probably more, trying to find enough to eat.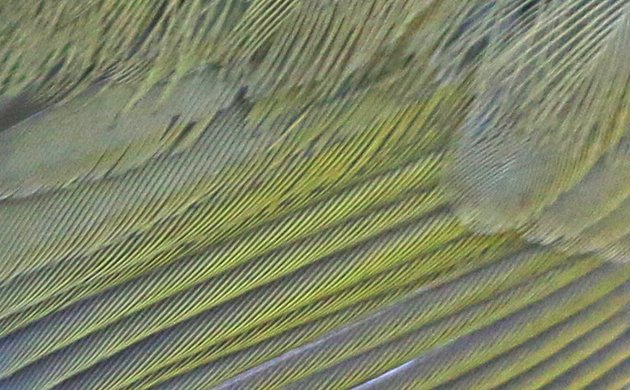 Yeah, the Common Yellowthroats are getting pretty tame too.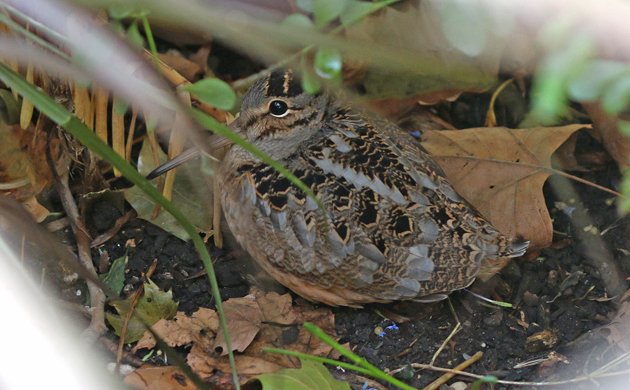 My favorite bird of my last couple of visits to Bryant Park, an American Woodcock I found day-roosting in one the planted borders. It's been relatively easy to find for the last several days and a bunch of birders have had the chance to see it.