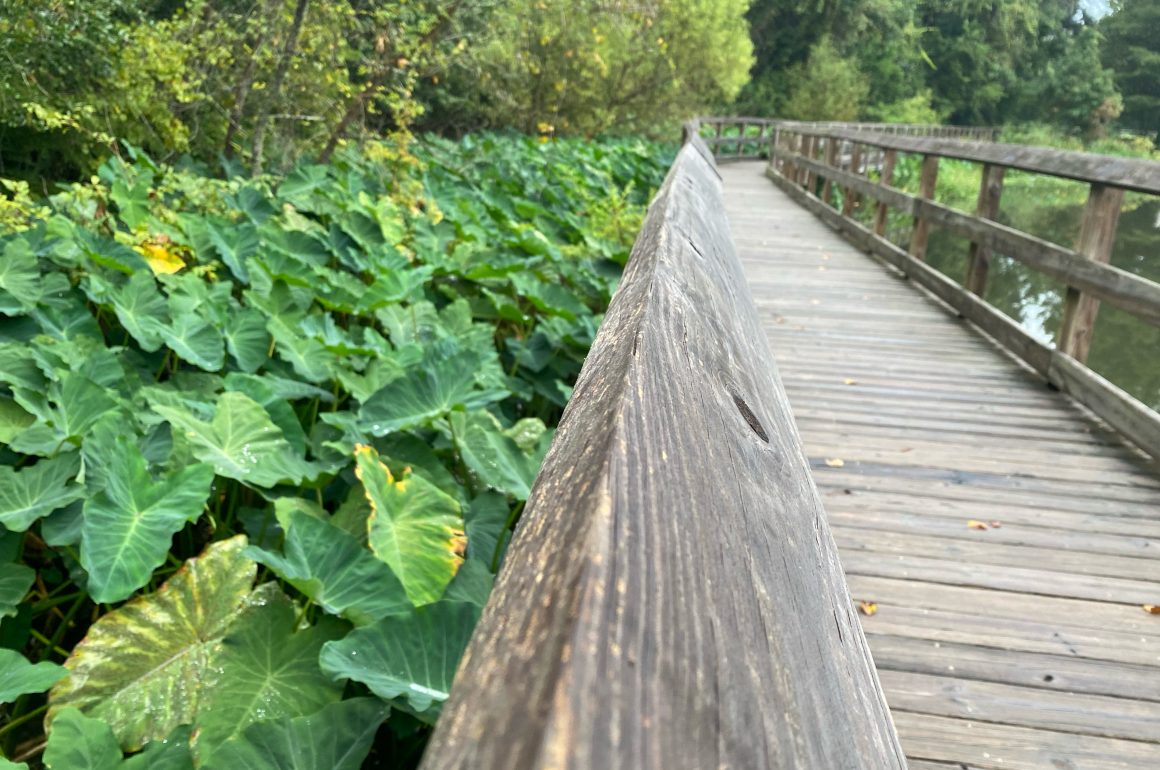 It was a rainy Sunday. After a day full of house projects, my husband, toddler, and I felt jittery, desperate to be outside before sunset ended the weekend. But where to go?
We opted for a local green-space we had often driven by but had never visited: Tom Brown Park. After doing a quick scan of the constellation of recreational fields, a disk golf course, playground, and pond, I didn't have high hopes for the nature viewing in this busy area. 
I am thrilled to say I was wrong!
The playground was awesome, so we did spend some initial time there. While making sure my kid didn't launch himself off a high structure, I noted Eastern Bluebirds, Northern Cardinals, Red-bellied Woodpeckers, Downy Woodpeckers, and potentially a Brown-headed Nuthatch, though the latter only called once so I'm not 100% sure.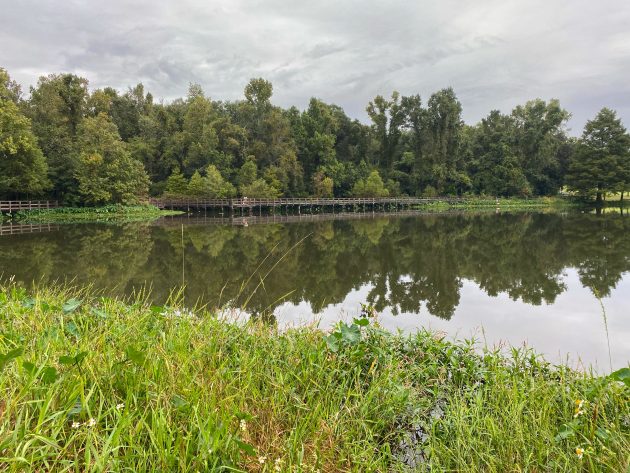 Eventually we convinced our son to wander down to the path that circled the pond. He excitedly ran across the wooden boardwalk as I heard Carolina Chickadees, Carolina Wrens, and a Barred Owl hooting. The boardwalk itself brought amazing, up-close viewing of fish and turtles, plus overhanging sweet gum, live oak, and bald cypress trees. Goldenrod and beggartick flowers waved along with aquatic vegetation at the edge of the water. The whole area felt lush, still in the thick of summer despite the calendar declaring the fall season.
Use of the park was low because of the drizzle, but we shared the space with walkers, a few leashed dogs, and another kid or two, all enjoying the outdoors on a humid Florida afternoon.  I hope to return early in the morning to really see how many birds utilize the site!