New Year's Day birding is always so much fun.  Every bird is a new bird on the year list and the year seems wide open, full of limitless possibilities.  New Year's Day 2010 was no exception.  My biggest problem was that I couldn't decide where I would go with the few hours for birding that Daisy allowed me on the first day of 2010.  Finally I figured I would bird my favorite and most familiar birding location, Forest Park.  Even if I didn't find any amazing rarities I had a chance at getting some count week birds for our rescheduled Queens County Christmas Bird Count, and, at the very least, I would have somewhat of a better idea as to what might be around for count day.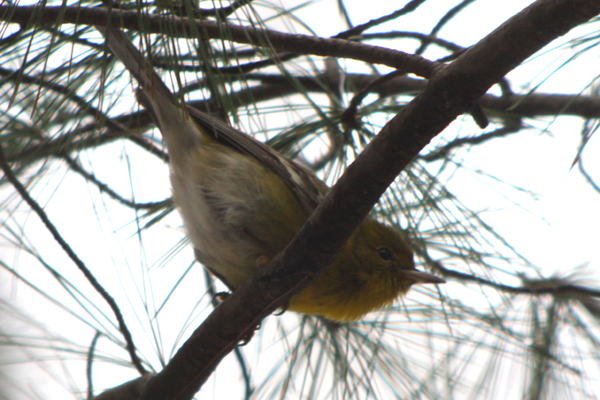 To make a long story short, I took a long walk and saw some good birds like a Rusty Blackbird, a Yellow-bellied Sapsucker, a wintering Pine Warbler (above), three Red-breasted Nuthatches, and a Sharp-shinned Hawk, among other species.
But the bird of the day was undoubtedly the Red-shouldered Hawk Buteo lineatus that was hanging out in the extreme eastern edge of the park, at times in the narrow strip of trees between Union Turnpike and the Jackie Robinson Parkway.  The hawk, which is not a species one normally expects to find in Queens, has been around off and on since November, but hadn't been seen in at least a couple of weeks, which made seeing it during the count period that much more rewarding.  And what made it even more rewarding was how cooperative the bird was being!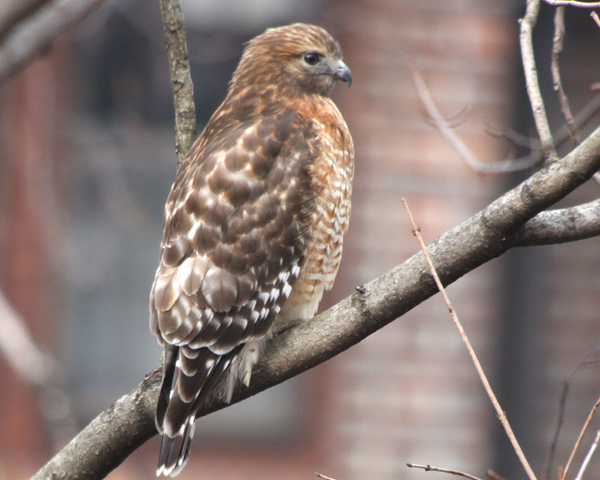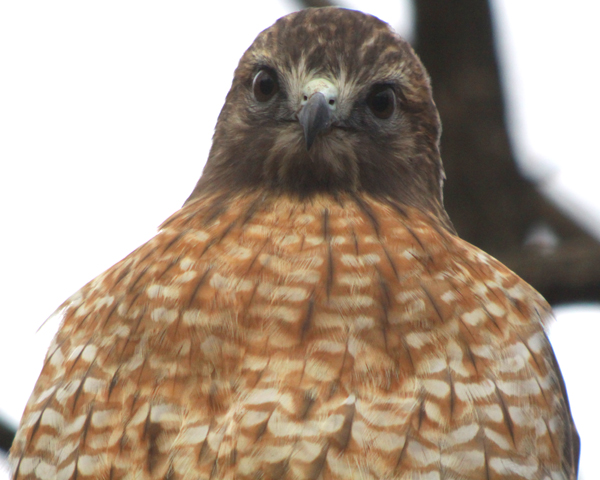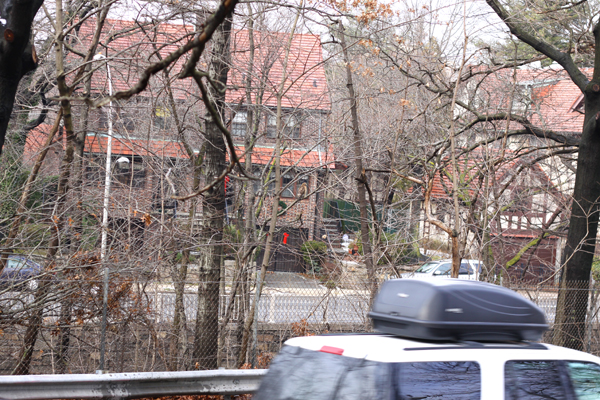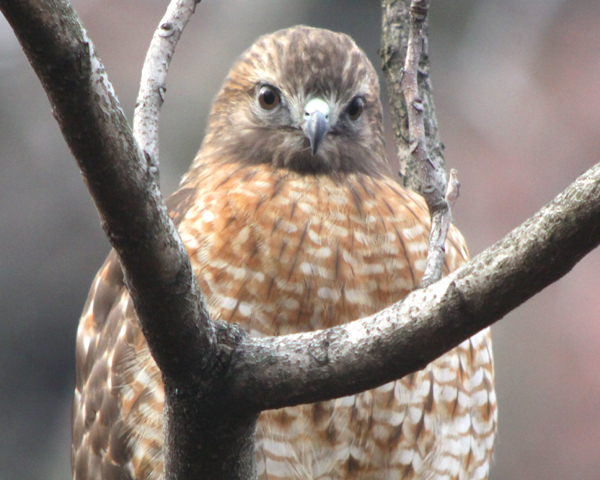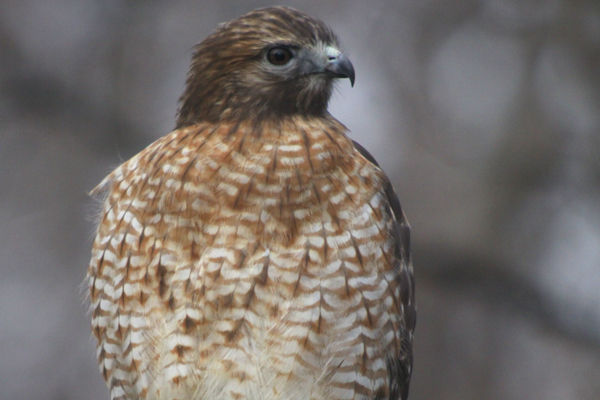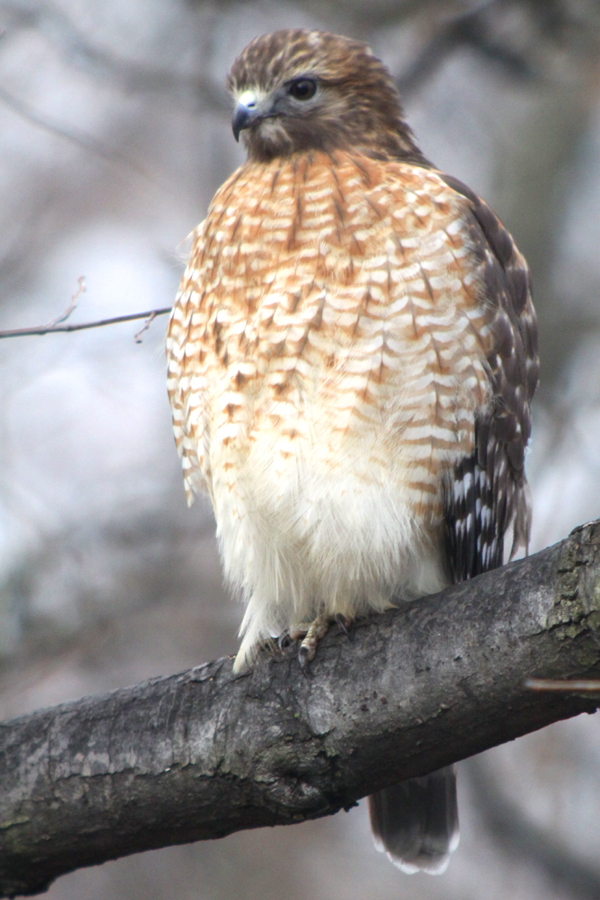 I can only hope that every day birding this year will bring such a gorgeous and cooperative bird.  May your 2010 be happy and healthy and filled with birds!
This post has been submitted to Bird Photography Weekly #71.  Go check it out!