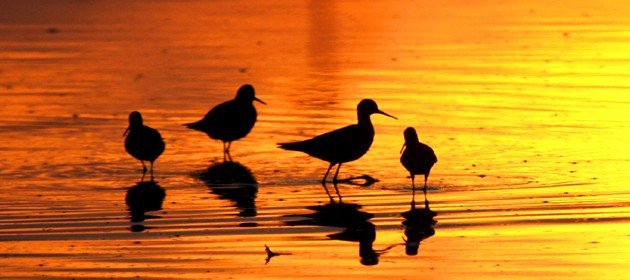 Those of you who visit this blog on more than the rare occasion are probably aware that I live in Queens and love living and birding here. You are also probably aware that Jamaica Bay Wildlife Refuge, one of the best urban birding sites in the world, is on my regular list of spots that I like to stop by and visit. After all, a world-class birding destination fifteen minutes from my house is pretty much irresistible. I have seen some absolutely amazing birds at Jamaica Bay Wildlife Refuge. I have taken friends birding there, I have taken my family birding there, I have met total strangers at Jamaica Bay and birded with them. Whether a birder is a rank amateur or a skilled expert Jamaica Bay has something to offer them. Heck, even non-birders can be impressed by a flock of shorebirds evading a Peregrine Falcon, an Osprey returning to its nest with a fish, an American Oystercatcher showing off its impressive carrot-like bill.
That is why it is so depressing that over a year after Hurricane Sandy breached the West Pond at Jamaica Bay Wildlife Refuge, turning it from an exceptional fresh water habitat surrounded by salt water to another tidal mudflat, the National Park Service is considering leaving it as it is. I can't abide the thought of Jamaica Bay Wildlife Refuge without a West Pond. And you shouldn't either.
Fortunately, a broad coalition of environmental and birding groups from the New York City area has come together under the name Birder's Coalition for Gateway, and is fighting to make sure that the West Pond is restored and that the refuge is managed properly for wildlife and passive recreation. To that end, a petition has been started asking Sally Jewell, the US Secretary of the Interior, to make sure the West Pond is restored. Please sign it!
All too often birders in the United States fail to come together over issues that are important to us. Please don't let this be one of those times. If you value wildlife, birds, and the idea that they can thrive in a densely packed urban area if provided with the proper habitat you should sign this petition. Sign it now!