This is the smallest and the most difficult to find Potoo in South America and I was lucky enough to find the easiest place to see this nocturnal bird that only a few people have seen it.   I had read that the Gareno Lodge was famous for this bird but I could not find a way to visit them that did not entail a visit with some tour company.   I searched the internet and read a few trip reports but I could not get their phone number or email;  so after a week of frustration I decided to go to nerby Tena and bird at Jatun Sacha.   I hoped to be able to get more information about this mysterious place once I got closer to Tena and my efforts paid off.    On our way to Jatun Sacha we crossed the bridge over the Napo River and turn left to drive the last few kilometers to Jatun when I came across a small sign on the road that gave their phone and email.   The search finally ended and we made reservations to visit them after our first five days with Jatun Sacha.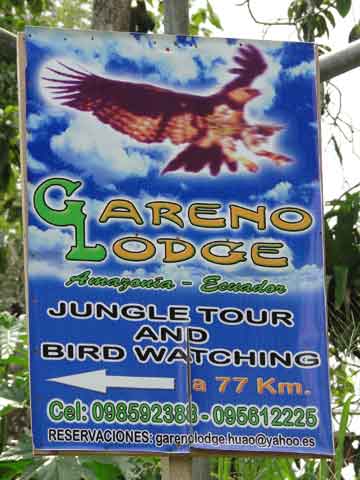 Gareno Lodge has been in operation since 2004 when it became the best place to see the Harpy Eagle nesting.   This event lasted until 2006 when the chick left the nest after 2.5 years of nesting and parental work.   Today Gareno Lodge is still putting on a spectacular show with many good birds but specially with the unique Rufous Potoo.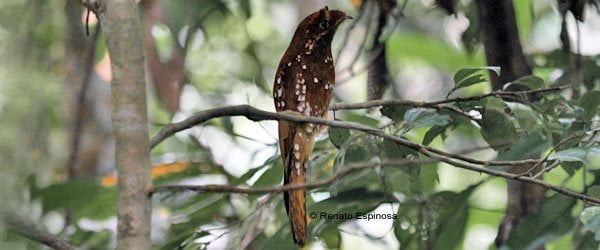 Rufous Potoo (Nyctibius bracteatus)
Also I have now created a web page for Gareno Lodge so anyone can find them and visit them directly supporting their unique efforts in conservation with the Huaorany community of Gareno.   If you want to see more photos of the birds in Gareno Lodge then visit Gareno at Pululahua Hostal .