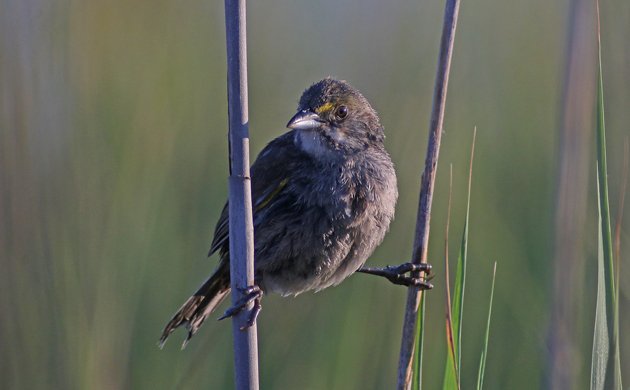 Last weekend we had an extended family weekend at a beach house in Wildwood, New Jersey, just north of Cape May. And while I would have liked to have spent hours exploring the various birding hotspots in Cape May proper, I compromised and instead explored the saltmarsh and dune scrub habitat at the Two Mile Unit of Cape May National Wildlife Refuge. In practice, this means that I spent a lot of time in a blind staring at a salt marsh. Well, not just at a salt marsh but at the Seaside Sparrows that make their living there, at least in the warmer months.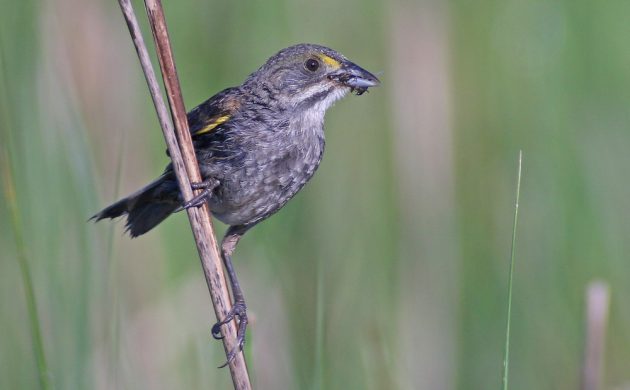 In particular, I was watching a pair of sparrows that were diligently hunting down a variety of invertebrates and taking turns disappearing into an especially thick clump of marsh grass where I presume they were feeding some seriously hungry nestlings. Both the number and variety of food items were impressive!
Anyone know what this tasty morsel is?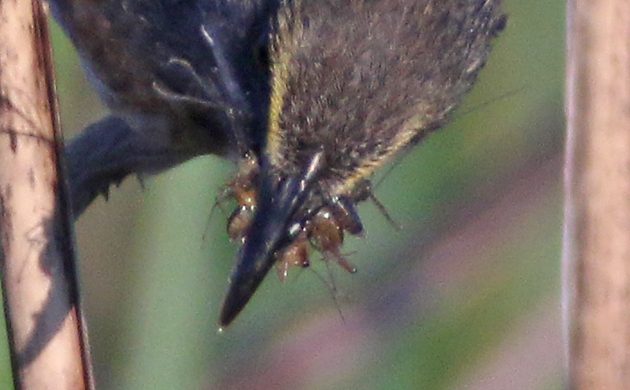 This heavily cropped shot shows just how many bugs these birds could carry at one time. Awesome and gross!
I am so glad that I didn't have to feed my son bugs with my mouth. In fact, I didn't have to feed him bugs at all! I like birds but I wouldn't want to be one, that's for sure.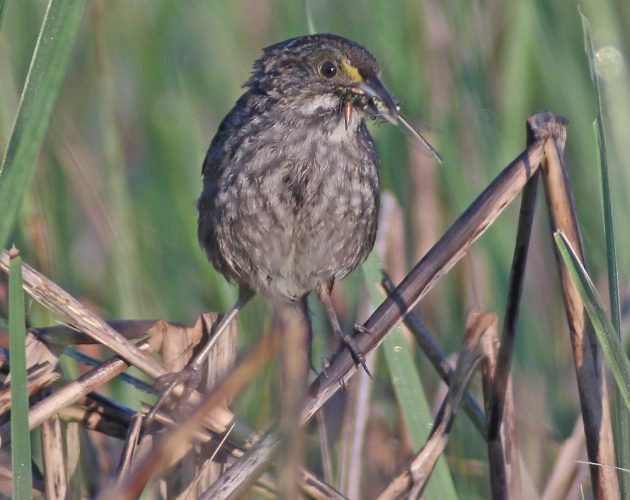 This shot includes a damselfly in the bird's mouth but I have no idea what the rest of the creepy-crawlies are.
Despite not getting into the legendary Cape May I still had a blast just hanging out in the blind. It's not often that you get a chance to watch a pair of Seaside Sparrows so closely and for so long. So if you are making a trip down the shore this summer, take some time away from the beach and check out the saltmarshes. You won't regret it. Well, you will if the mosquitoes are out but hopefully you'll get lucky!