Sitting on my folks' deck on a summer evening, after the sun has already dropped below the Catskill Mountains the song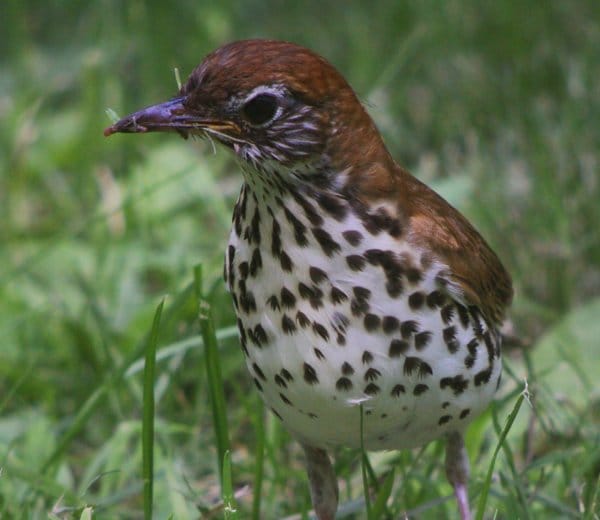 trills from darkened hemlocks.  When sleeping with the window open the same song sneaks through the screen impossibly early, when dawn is still merely a thought and no sunlight has cleared the horizon.  At midday, when the sun beats down with a force you can feel, snatches of song sound from the saplings in the side yard.  The song referred to is that of the Wood Thrush, one of the natural world's most beautiful singers, and a familiar sound to anyone who has spent time in the forests of eastern North America in summer.
Hylocichla mustelina is not the most gorgeous of birds – reddish brown above, white with thick dark dots below, pinkish legs and a big black eye circled with white –  but it does not need to look good.  In fact, on the forest floor where darkness is dappled with small circles of sunlight, being beautiful to the eyes might be a bit of a waste.  But being beautiful to the ear, echoing a song off of moss-covered logs, now that is where a bird of the forest floor can really stand out and be noticed.  Have you never heard a Wood Thrush and want to know what their song sounds like?  Just click here to hear a recording of a bird taken in Tennessee.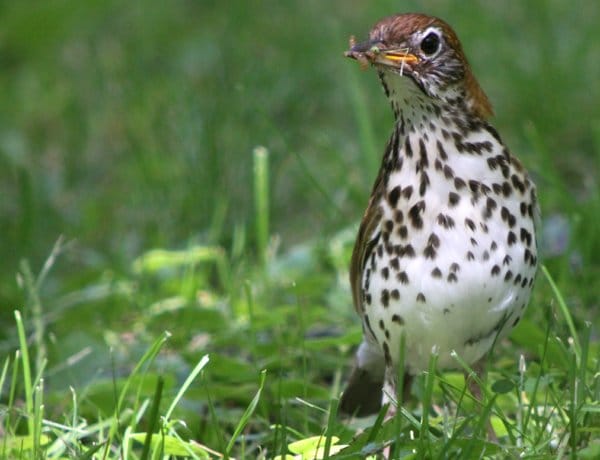 Wood Thrush are considered a Species of Least Concern by BirdLife International despite their declining population, because of their large range and population.  This is good news for me, for you, and for birders everywhere, but especially for my folks, who get daily serenades from this amazing avian songster.  Sadly, the thrushes that breed around my parents' house are likely not very successful in raising young.  In forest fragments the rate of nesting success drops dramatically as the likelihood of nest predation increases steeply.  Seeing thrushes carrying food brings hope to me anyway, even if it is statistically unlikely that the young will ever fledge.
Each and every picture here was taken in the front yard of my parents' house in Saugerties, New York, where the Catskill Mountains meet the Hudson River.  Enjoy!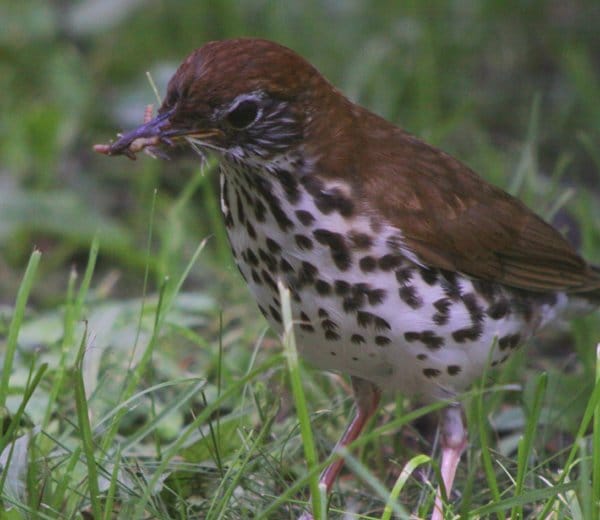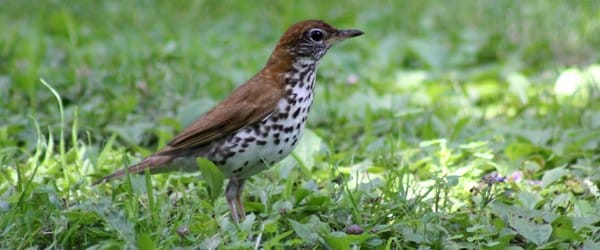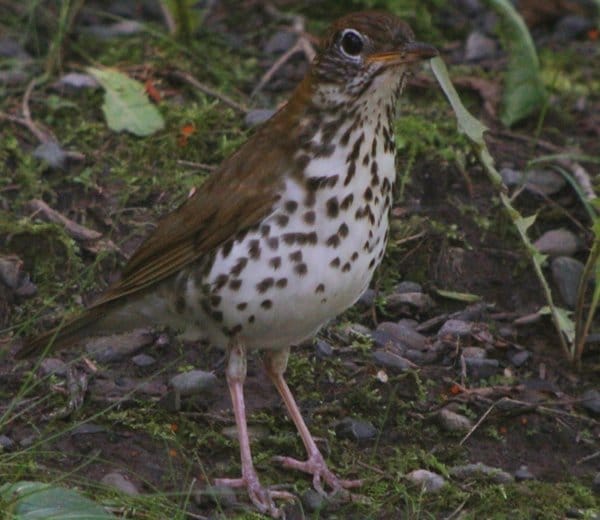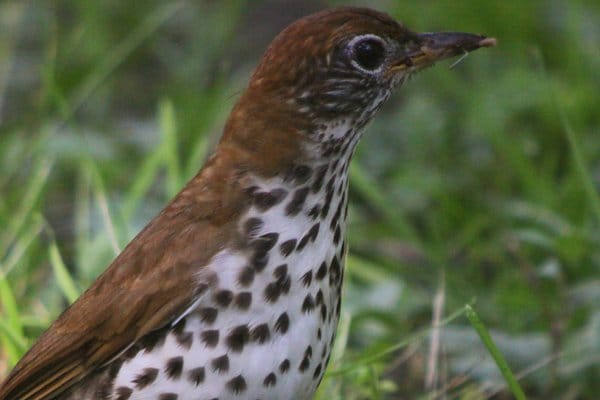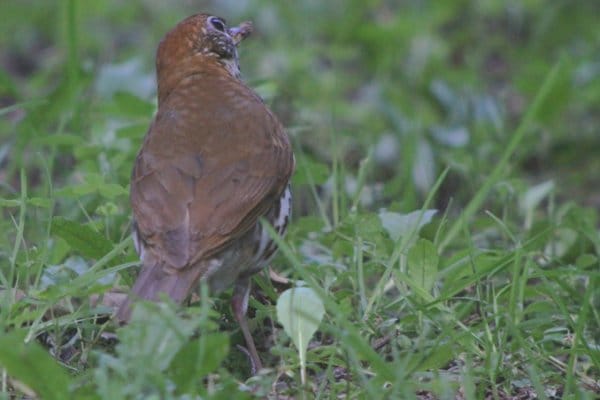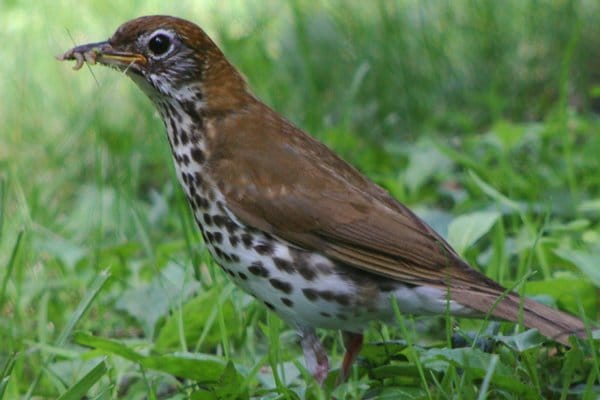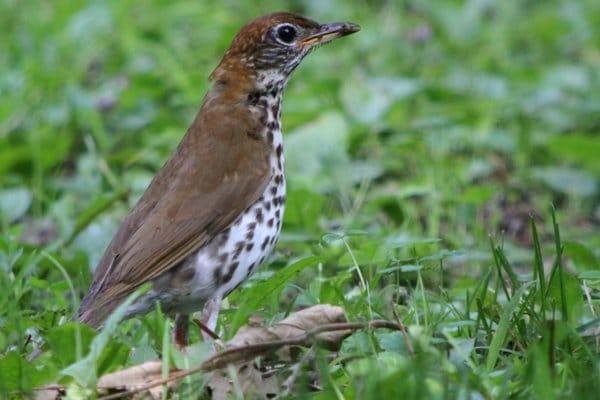 This post has been submitted to Bird Photography Weekly #151.  Go check it out!
If you liked this post and want to see more great images of birds make sure to check out 10,000 Clicks, our big (and growing) page of galleries here at 10,000 Birds.
…