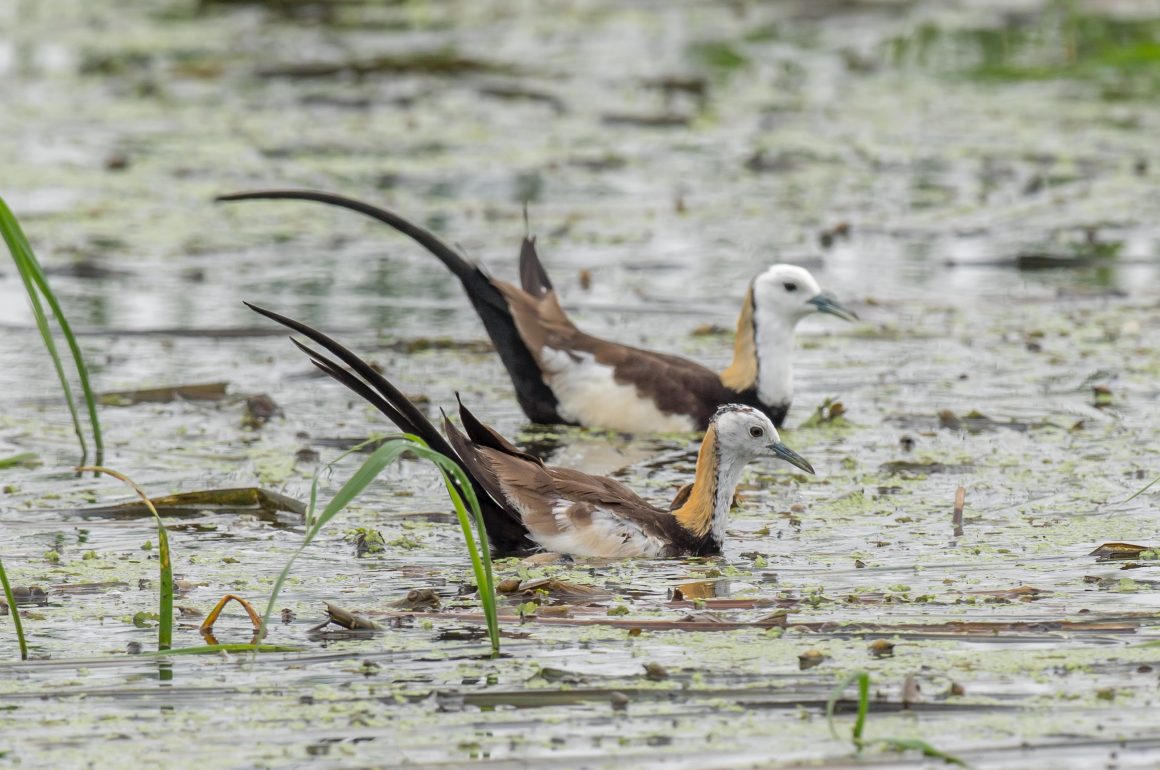 Summer in Shanghai is not the best season for birding – most birds seem to agree with me that it is too hot. And yet, there are still birds to see …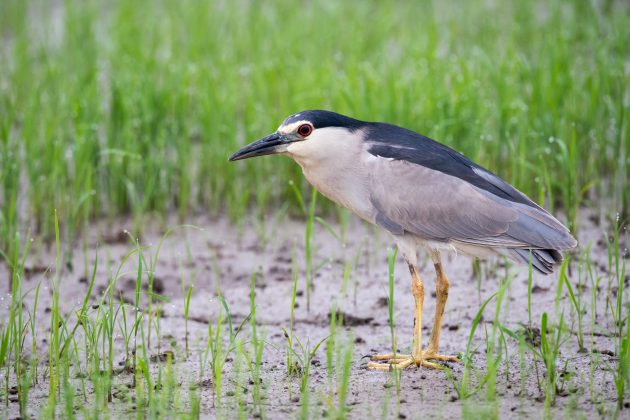 The Black-crowned Night Heron is one of my favorite common birds in Shanghai. If it wasn't so common, I would be quite happy to travel some distance to see it.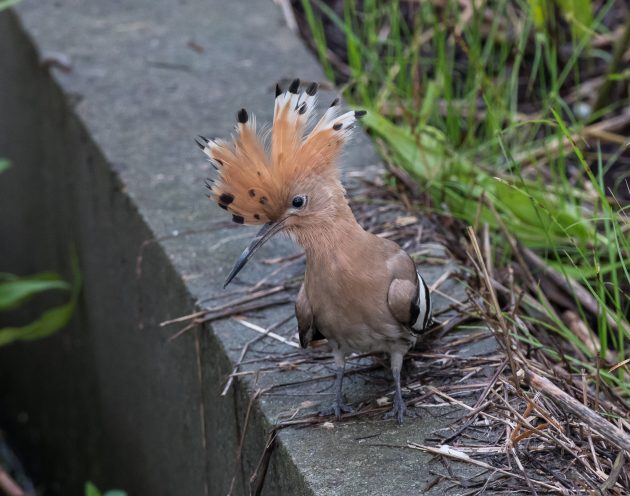 This Eurasian Hoopoe has just been pushed aside from its feeding spot by a Crested Myna – and even a juvenile, what a shame!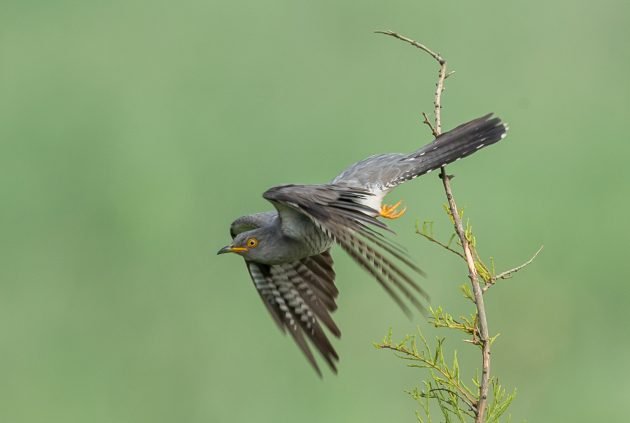 A Common Cuckoo, a rare example of me successfully taking an in-flight shot.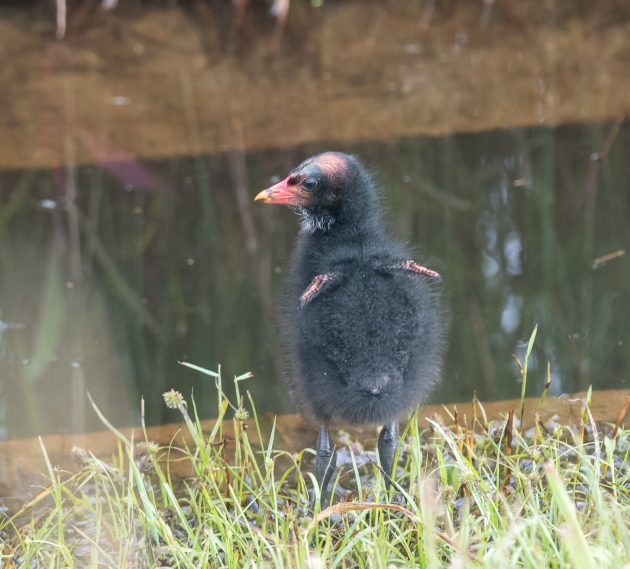 A Common Moorhen chick, both cute and ugly.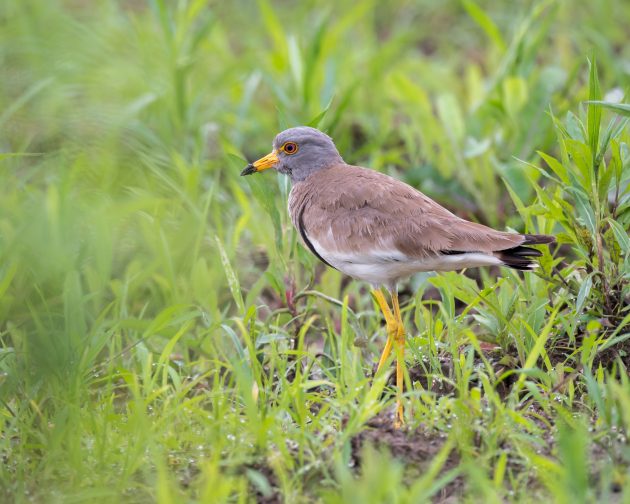 Grey-headed Lapwing – juvenile and parent.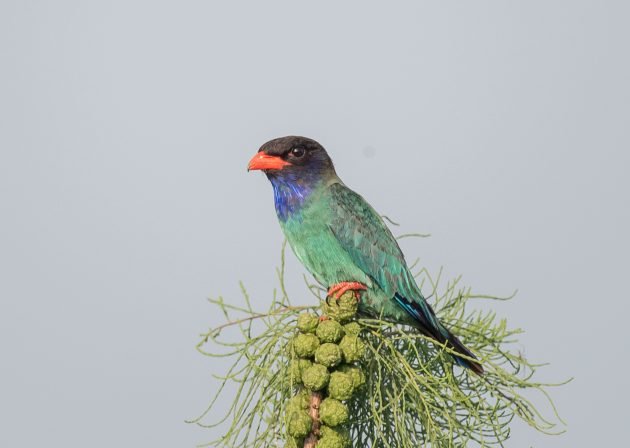 An Oriental Dollarbird adding some color to this post.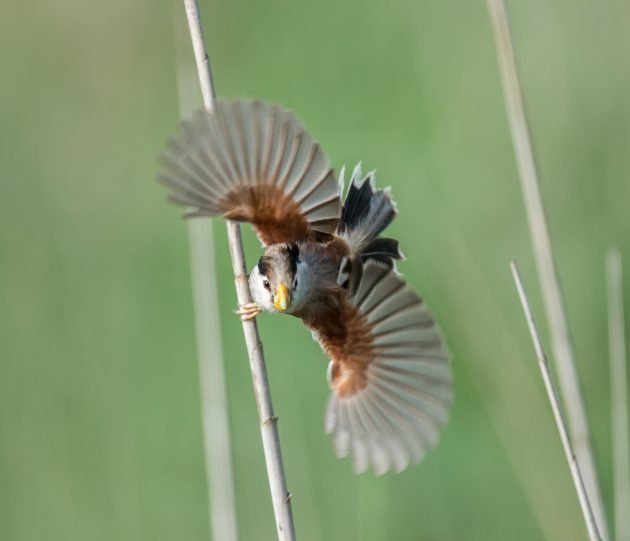 Another in-flight shot: Reed Parrotbill. The Chinese bird photographers call this the butterfly pose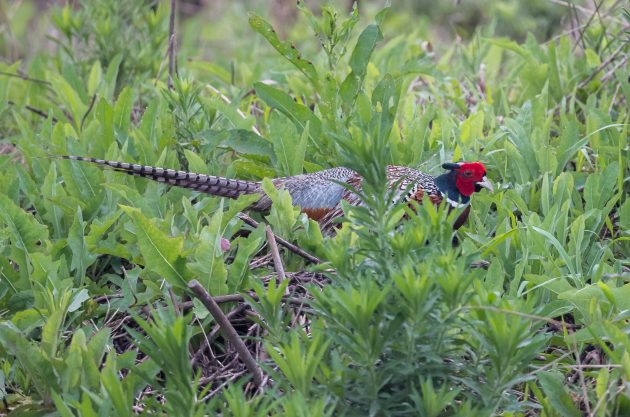 Ring-necked Pheasant, a native bird here in Shanghai.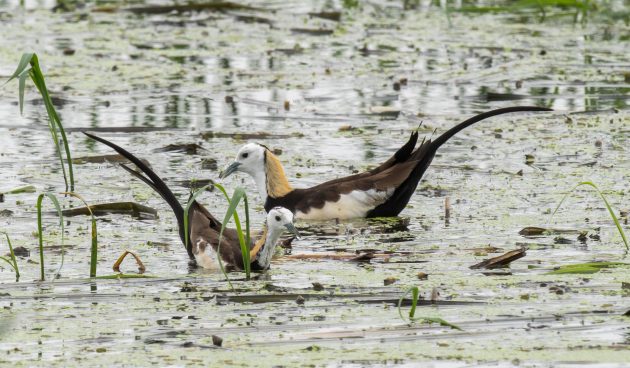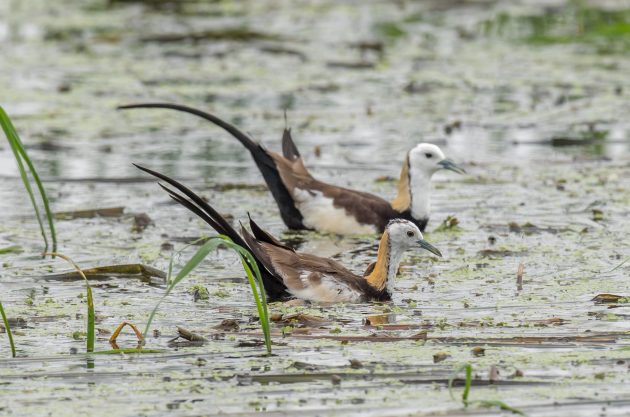 Synchronized swimming team, runners-up: Pheasant-tailed Jacana.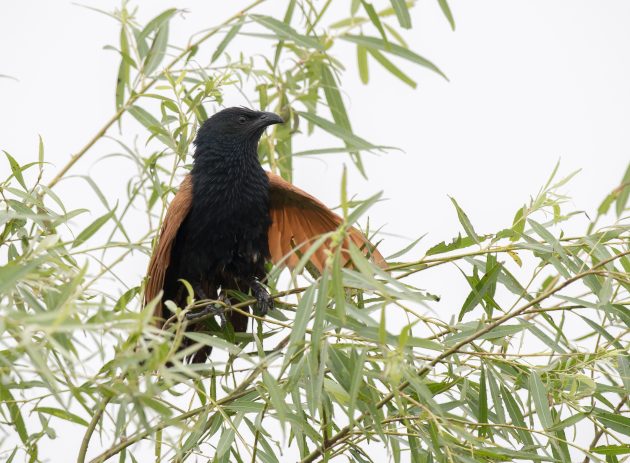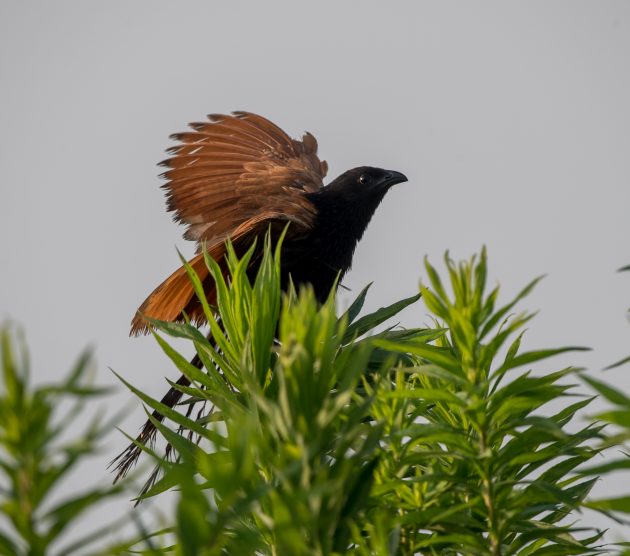 Lesser Coucal in the style of a Chinese watercolor painting. And enjoying the morning sun.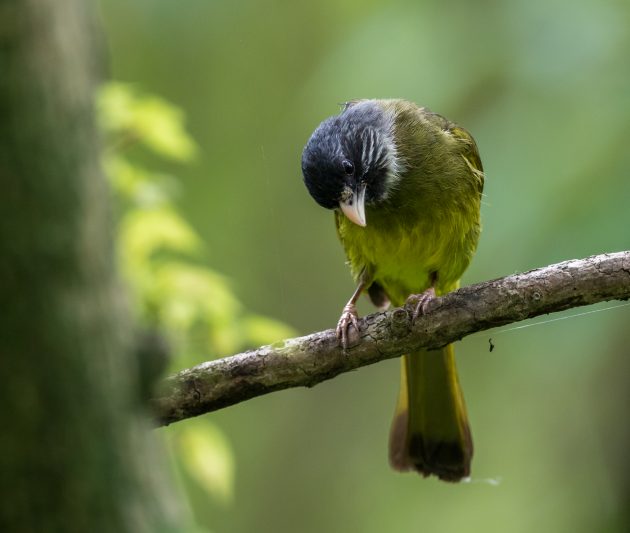 Collared Finchbill. Looking like it doubts my photography skills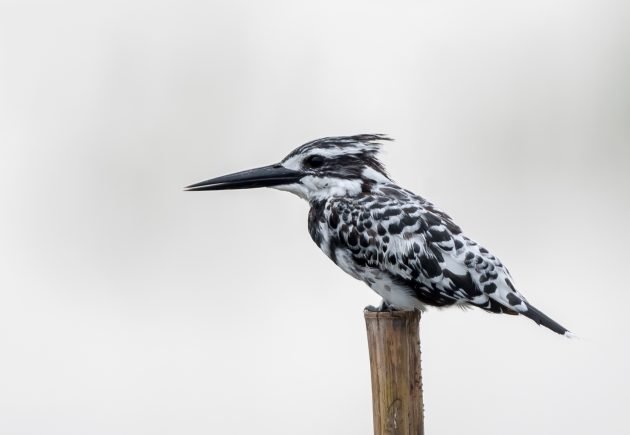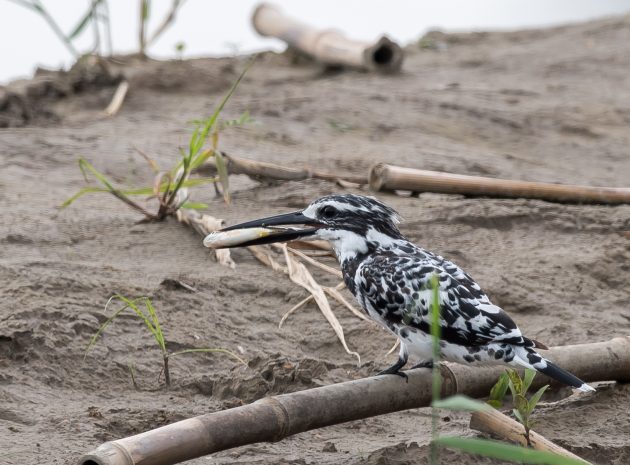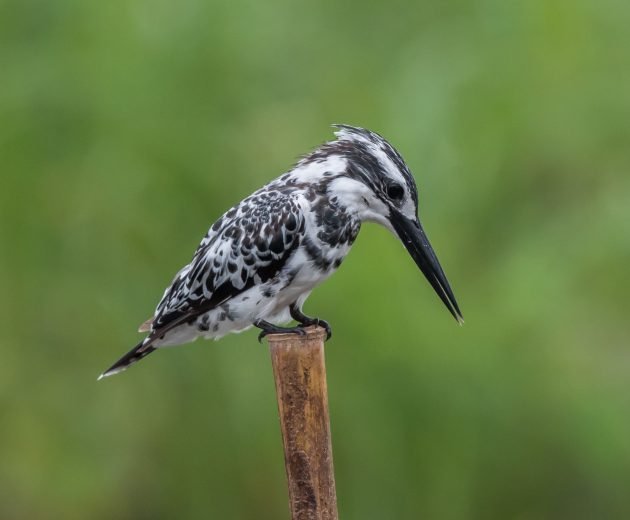 Pied Kingfisher. This should be the subspecies insignia, which is found in southeastern China and has a much larger bill than the other subspecies. Or so says Wikipedia.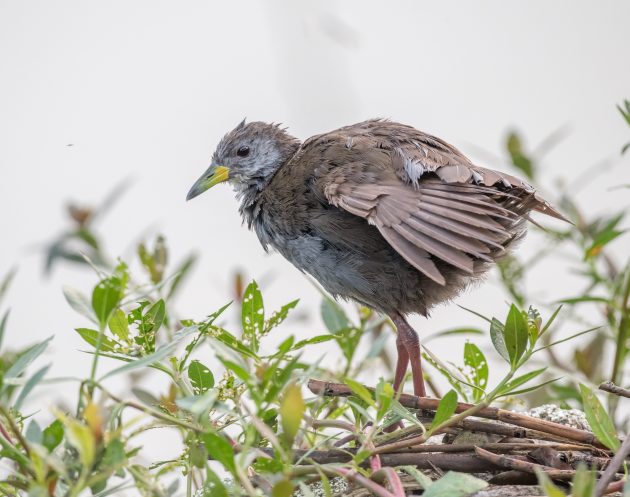 Brown Crake. Not quite done with the morning shower yet. And later, on the catwalk.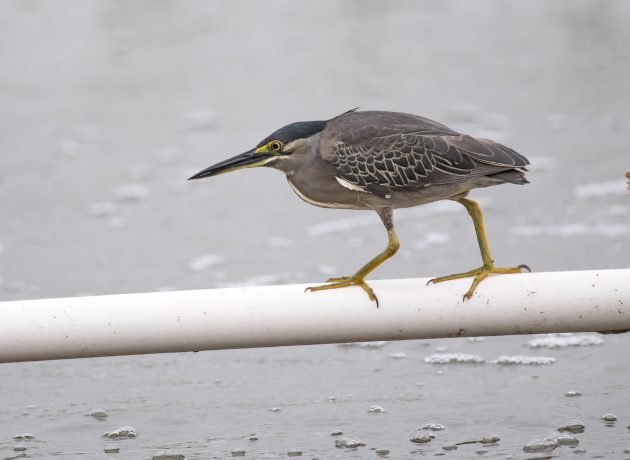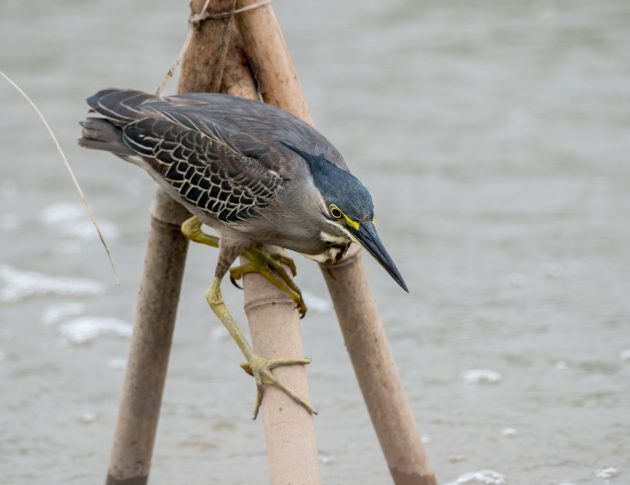 Striated Heron. A bird that looks like it has been designed by a successful sportswear company.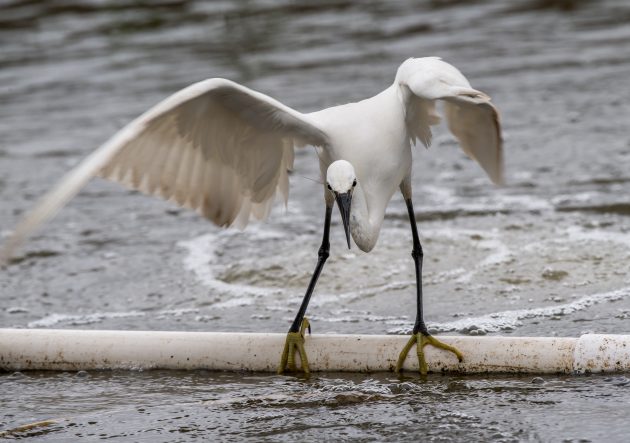 Little Egret. Striving for balance.
Light-vented Bulbul (juvenile). Photo chosen more for the fruit than for the bird, for once.
Now it getting even hotter – birding will be tough until the end of August or so. But then, it is time for some exciting migrants again.
More Shanghai birds here.