High on a hill over the town of Copan Ruinas sits the Hacienda San Lucas, a small hotel with a great restaurant that serves authentic (and delicious) Mayan food.  The entire birding group was there to eat dinner on our first night in Copan Ruinas, and it was one heck of an amazing meal!  But I am getting ahead of myself here: before we got to Hacienda San Lucas we had headed back to our hotel to wash up after our visit to the Enchanted Wings Nature Center.  Then Orlando, still the most amazing driver in Central America (you remember him from the memorable drive up to Cerro Azul Meambar National Park), drove us up and up on a narrow dirt road until we arrived at Hacienda San Lucas.  The view up there, enjoyed from rustic lawn furniture, was wonderful, and only enhanced by the fact that we walked through the bar and picked up some libations on the way.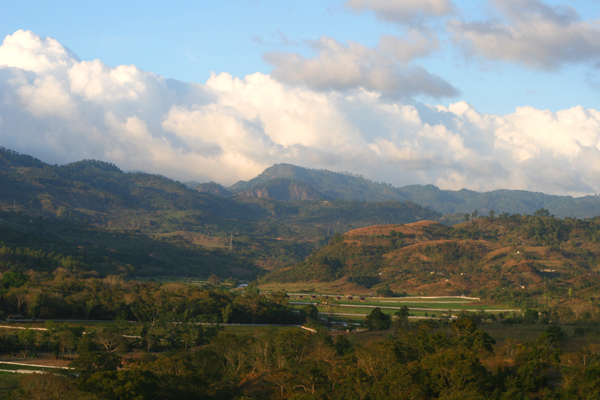 While we were enjoying the view Andrew, who works for the American Museum of Natural History in New York, and I heard a couple birds calling and wandered off a little bit, only to find a small flock of Red-throated Ant-Tanagers that included at least one adult adult male, a juvenile male, and an adult female.  There were a couple more birds than that as well but I can't remember now if they were juvenie males or adult females or what (the disadvantage of writing about the details of an experience over a month after the fact!).  The tanagers were nice but they couldn't compete for long with the view, especially when hordes of Cattle Egrets decided to fly to roost far below.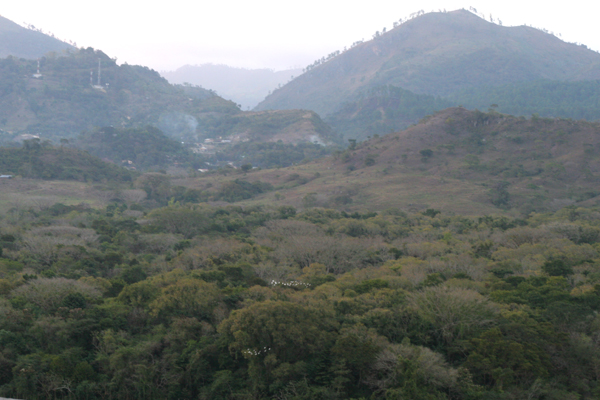 And once the sun started to set, well, nothing was going to tear any of us away from our front row seat at such a stunning sight!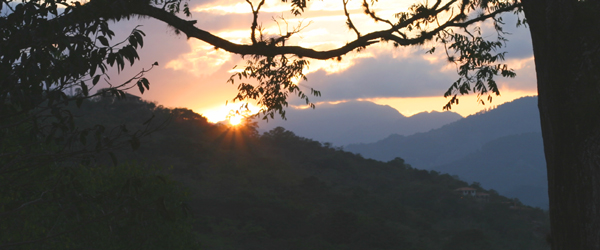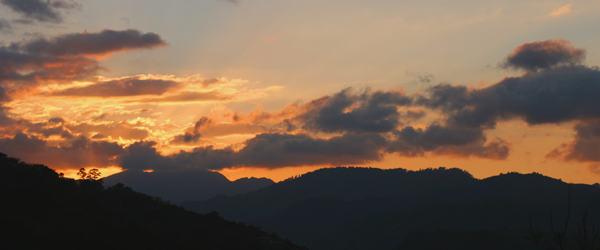 Once the sun was well down we started to hear the occasional Common Pauraque, the only time on the trip that we would hear a nightjar species.  They were a joy to hear even if they did stay out of sight.  As we walked to our outdoor candlelit tables to eat the delicios repast (seriously, if you are ever in Copan Ruinas get your butt up the hill for at least a dinner at Hacienda San Lucas) I got one last shot of the sky.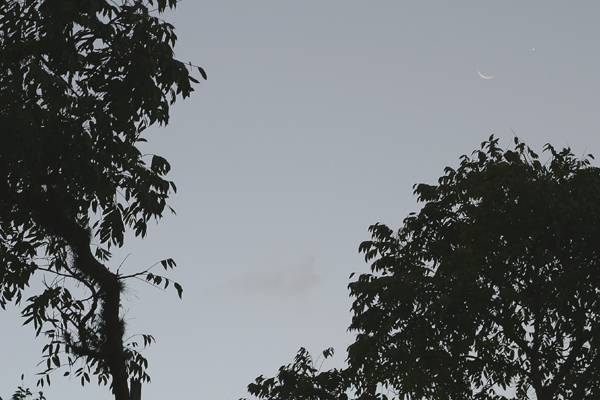 After our delicious dinner we were back to our hotel and asleep rather early, as we had a huge day ahead of us (perhaps my favorite birding day of the entire trip and how could it not be considering FIVE life warblers awaited me?).  So, for those of you who feel, perhaps correctly, that this post was a bit light on birds fora birding blog well, come back tomorrow and you will have nothing to complain about!