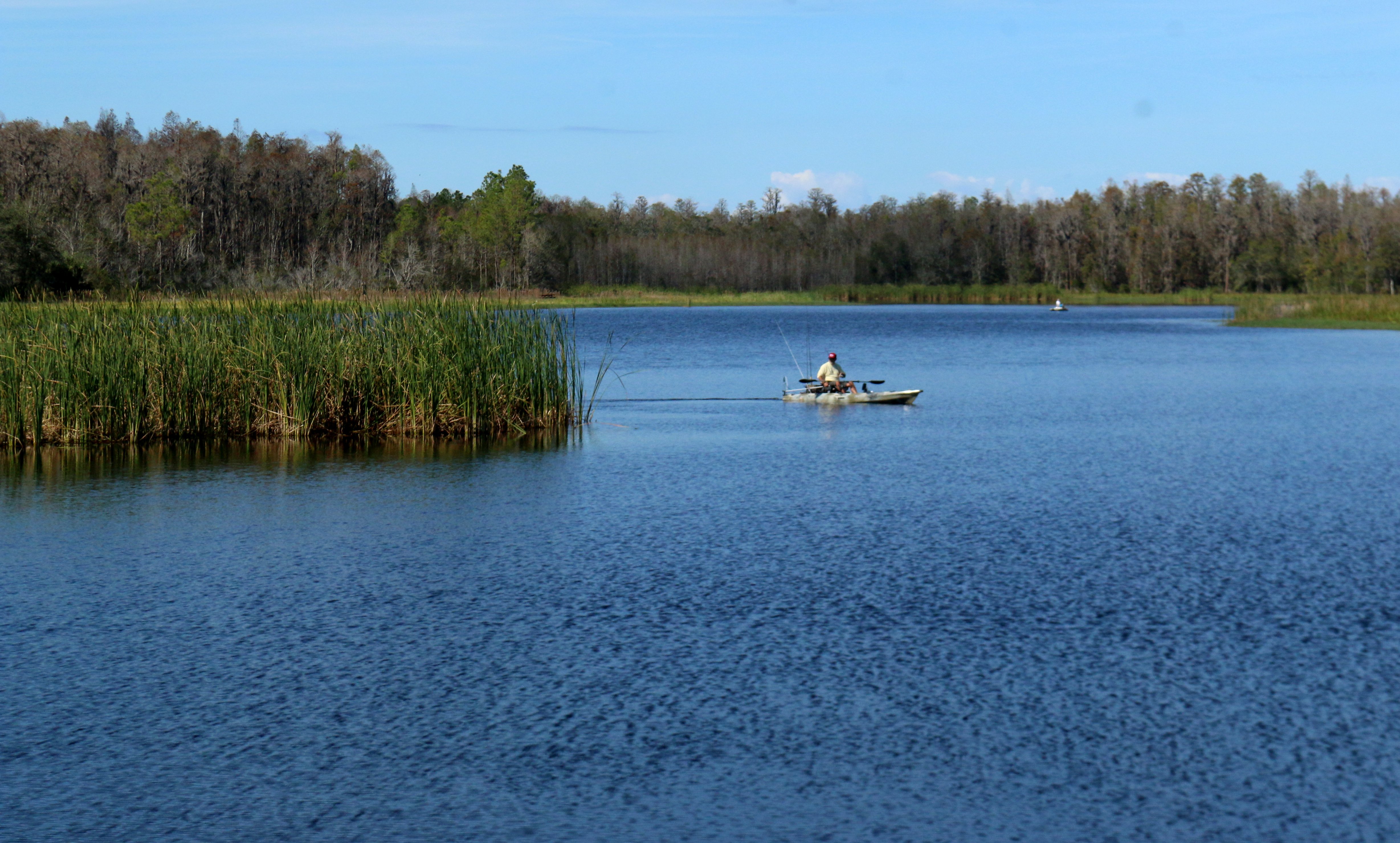 Colt Creek was my 99th Florida State Park. What started as a general interest morphed into a freelance job, then evolved into a passion (er, obsession?) for Florida's State Parks, Trails, and Historic Sites that hit a crescendo for me when I pulled through the gates of the park. Sure, few people remember number 99 when 100 is such a beautiful, round number, but I was determined to enjoy the sunshine and take my time.
Mac Lake is the park's focal point, a long body of water set in cattails and other reeds. Large picnic pavilions border one side, and while I was there the largest was commandeered by a family party. While I enjoyed the view of alligators and Double-crested Cormorants from the nearby fishing pier, I quickly walked away to distance myself from the blasting country music.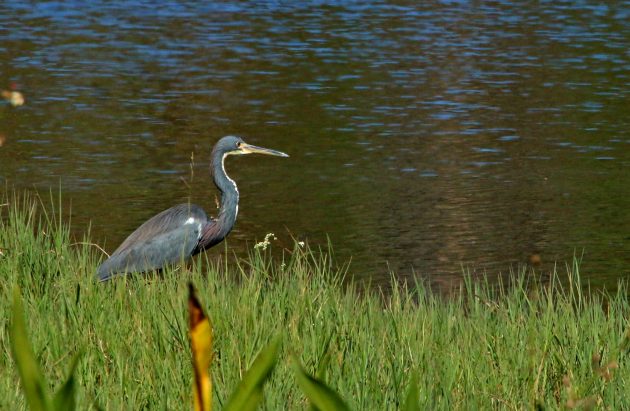 Tricolored Heron looking for lunch.
I had a 250 mm lens on my camera, and was primed for birds as I left the party fun and bumping bass line behind. Great Egrets and Great Blue Herons patrolled the shallows; a flock of White Ibis formed the largest clump of waders on the opposite shore. Tricolored and Little Blue Herons provided diversity, while an Osprey and group of circling Turkey Vultures were the only shapes that broke the constant blue of the sky. An Anhinga sat on the wooden fence separating visitors from a soft spot at the edge of the lake, and I remembered that photographing wading and water birds can be a lovely, relaxing experience. For the most part, they just stand or sit there, unperturbed as I rapidly clicked my shutter.
Still, I wouldn't be fully experiencing the park's birding opportunities if I ignored the songbirds. Every so often a tree would be alive with flitting wings and feathered tails, mixed flocks feeding together before moving on. The first such cluster bordered Mac Lake, full of Palm Warblers, Yellow-rumped Warblers, and a Marsh Wren tucked into the shadows. Eastern Phoebes moved through the treetops, then flew on.
From the corner of the lake I discovered a grassy pathway to a smaller water body, adjacent to group camping areas and a smaller day-use area. I spooked a small herd of deer in the nearby woods as I walked by, before accidentally flushing another Great Egret and white-colored Little Blue Heron. The open space above the water echoed with the cries of a trio of Red-shouldered Hawks, communicating to one another through a series of high-pitched shrieks. As I craned my neck to watch them, I stumbled upon a second mixed flock, this time sporting a lone Black-and-white Warbler, a Ruby-crowned Kinglet, a handful of Blue-Gray Gnatcatchers, and more.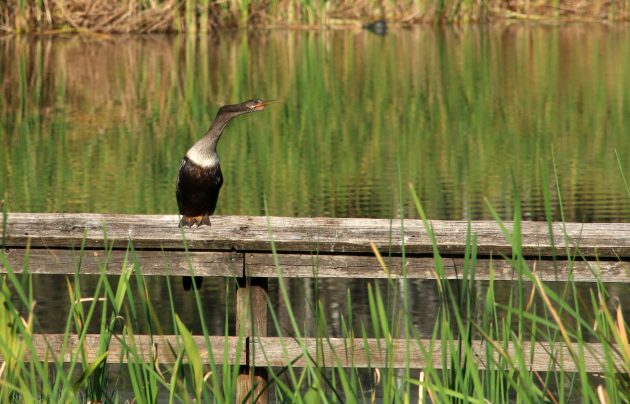 Anhinga.
By the time I looped back along the edge of the larger lake, I was both hot and completely serene, long ago forgetting my preoccupation with the number of parks I had under my belt. But this is why we love birding, right? For the moments our minds are focused on our avian fellows, time and space are briefly suspended. Mindfullness? Check. Exercise? Check.
Still, did I also visit my 100th park later that day? Check. Story to come!