Summer isn't even over yet and I'm already thinking about our next trip abroad. Maybe you are too. If so, you must consider Central America. Not only is the natural beauty spectacular and the Maya ruins fascinating, but Central America is a birding paradise. During our week in Belize this past July, we saw nearly 100 new birds while pursuing a variety of activities. Parakeets and toucans flew around at will, and there were Vermilion Flycatchers as far as the eye could see.
Our vacation included a day trip to Tikal in Guatemala. Tikal is one of the most popular destinations in Guatemala, and rightfully so. This ruined metropolis was once the thriving seat of the Maya empire, with over 100,000 inhabitants. Today, more than 3,000 buildings are nestled within a massive rainforest. The tallest of them, like the temples in the photo below, loom high above the jungle canopy.
The archaeology of Tikal is phenomenal. Fans of ancient ruins may well keel over in shock and awe. The experience is immersive. Unlike most sites that cordon off the attractions, Tikal is a place that invites visitors to reach out and touch, and sometimes even climb, the buildings.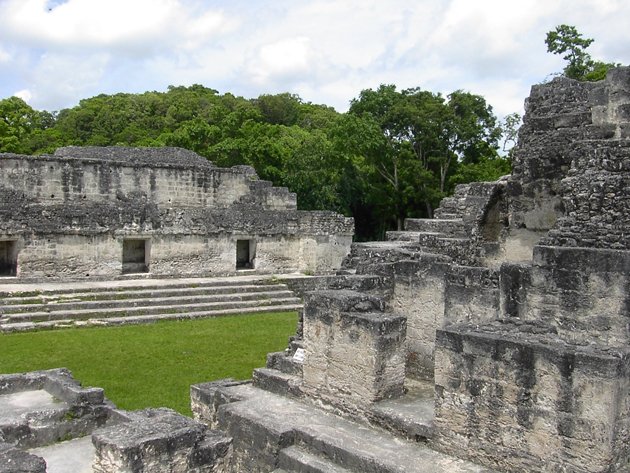 How about the birds? Even if you aren't there specifically to bird watch, you won't be able to avoid some of the most breathtaking bird sightings of your life. We were greeted by an Ocellated Turkey at the front gate and had to pass by Purple Gallinule, Northern Jacana, and Least Grebe just to enter the ruins. Crested Guan flew through the plazas. Montezuma Oropendola perched in the trees. Best of all, we saw our first Keel-billed Toucan in Tikal. What a beauty!
There are more than just fantastic birds to spot in Tikal. We were lucky enough to see both Howler and Spider Monkeys in the canopy. Coatimundi, reminiscent of lean raccoons, came out of the jungle in force. I even got a good look at a Gray Fox near one of the temples.
Tikal has so much to offer visitors. Best of all, it's only 50 miles from Belize, which should be high on every traveler's list. When you think vacation, see if you can't take on Tikal!