Mike Bergin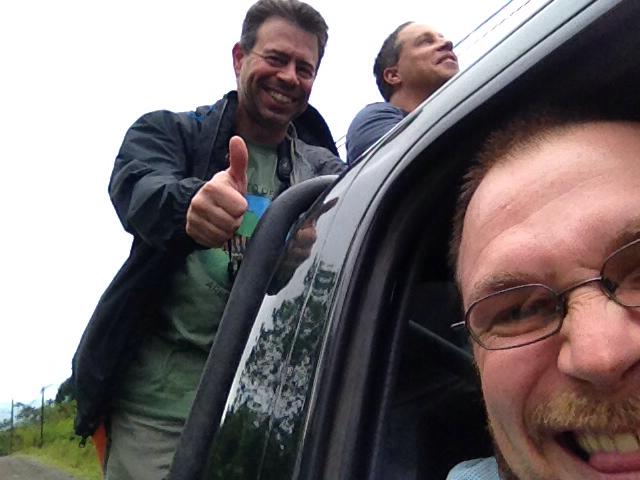 Mike giving the Conteo de Aves Arenal 2014 a major thumbs-up, while Corey makes faces and Patrick does the actual birding.
There are approximately 10,000 bird species on this beautiful planet. Initially, this site was designed to chronicle my ongoing effort to see and enjoy every one of them. Back in August 2003, I was new to birding and eager to learn all about it. Now, I'm somewhat more knowledgeable on the subject but still have a long way to go!
While much of my time is devoted to being a leading authority in the field of standardized test preparation, I have a major passion for nature and birding, especially world birding. Besides founding 10,000 Birds and I and the Bird, Mike has also created a number of other outstanding sites and resources, including the dearly departed Nature Blog Network.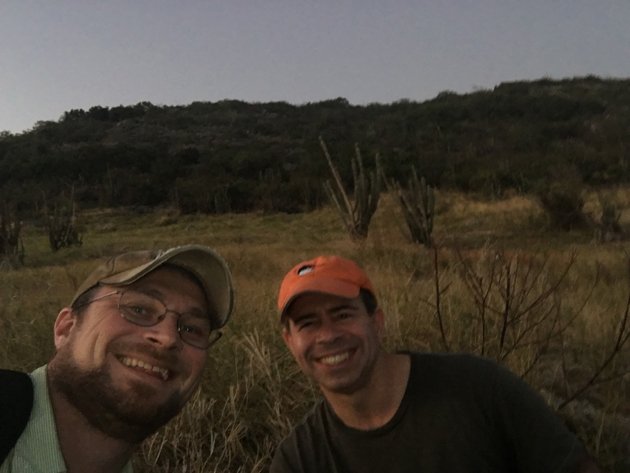 Mike and Corey listing intently for Puerto Rican Nightjars.
My family and I are based in Rochester, NY these days, but you may find me anywhere.
If you know where this photo was taken, you've seen some pretty amazing birds inside a massive crater!
Good birding!