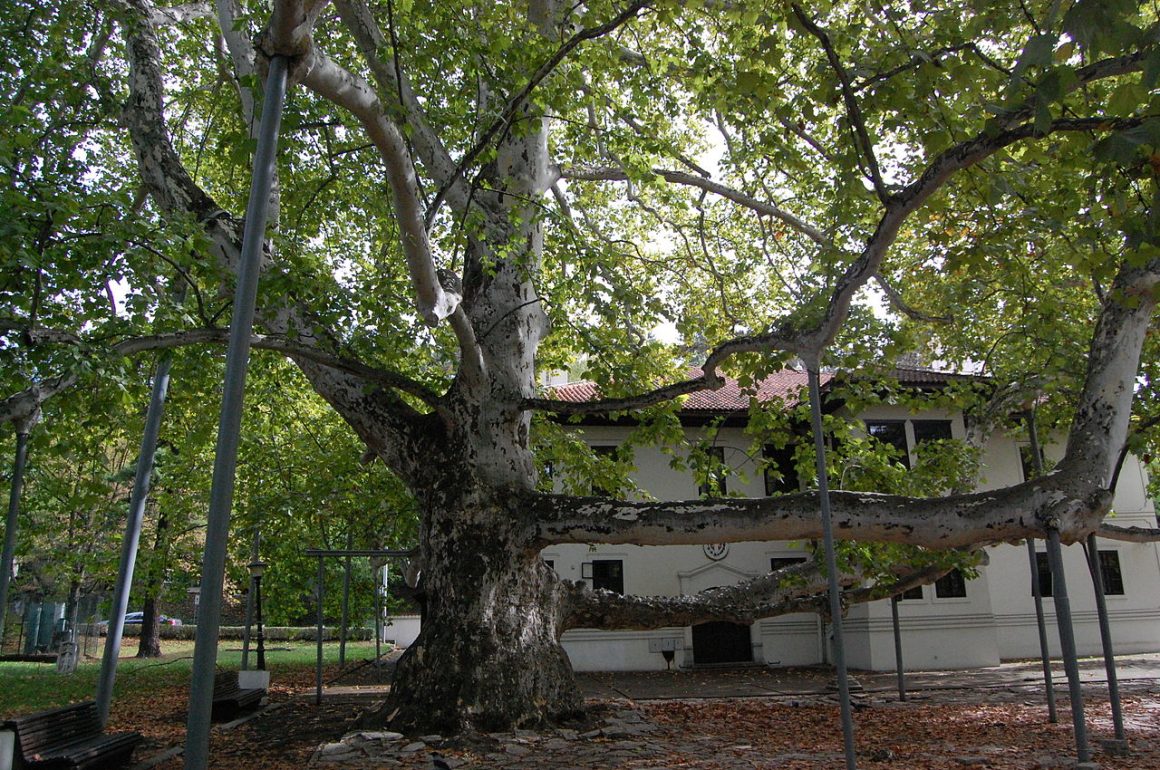 Belgrade, the capital city of Serbia, offers several great birding spots and here are some recommendations for areas to go birding in and around the city, how to get there by public transport, and some of the bird species you might expect to see.

Within the city
Ada Ciganlija Island (below) is a popular recreational area located in the Sava River within the city of Belgrade. To get there, take the bus line 56 to the "Cukarica" stop. Some bird species you might see include the Caspian Gull, Pygmy Cormorant, Eurasian Sparrowhawk and Northern Goshawk, Eurasian and Short-toed Treecreeper, Mistle Thrush, Song Thrush, and the Redwing.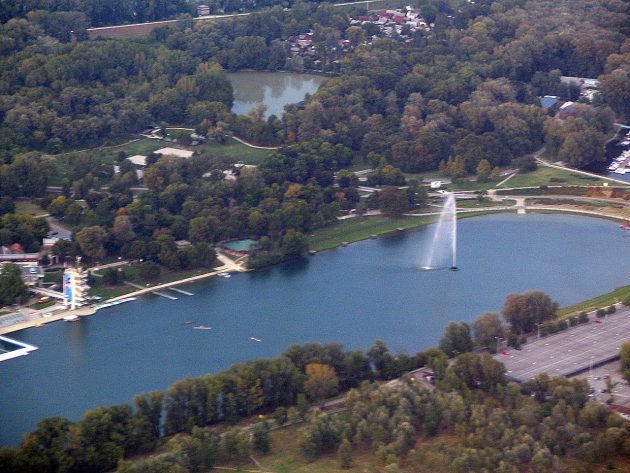 Zvezdara Forest is located in the eastern part of Belgrade. It is home to almost a hundred bird species, including woodpeckers and songbirds. To get there, take the bus line 65 to the "Zvezdara Forest" stop. Local bird species include Coal, Marsh, Willow, Eurasian Blue and Great Tits; Wood and Willow Warblers, and the Common Chiffchaff.

Another great birding location in Belgrade is the Topcider Park (banner image by Andy Mabbett / Wikimedia Commons), which is located in the western part of the city. To get there, take bus lines 94 and 49. The park was founded in the 19th century and has some very old trees, as well as several small ponds and streams, making it a great habitat for birds. Some of the birds you might see there include the Brambling, Hawfinch, Eurasian Bullfinch, European Greenfinch, European Goldfinch, European Serin, and the Eurasian Siskin.

Kosutnjak Park, a former royal deer-hunting forest, is located to the west of the Topcider Park. The park is home to the Middle Spotted, Lesser Spotted, Grey-headed, Eurasian Green and Black Woodpeckers.

Finally, green areas along the banks of the Sava and, especially, Danube rivers are also great birding locations, at their best during the migration season (mostly April and August). For example, accessible by car or public transport, Reva and Capljin are two neigbouring floodplain zones by the Danube that are known for their birdwatching opportunities. To get there, take bus line 108. The best way to explore these areas is on foot, as there is a walking path along the levee. Some of the birds you might see in these areas include the Eastern Olivaceous Warbler, Hawfinch, Black Woodpecker, Golden Oriole, Savi's Warbler, and the White-tailed Eagle.

Around the city
There are several great reserves near Belgrade. One of the best is Obedska Bara Special Nature Reserve (below), a wetland area located about 50 km west of Belgrade. Obedska Bara is home to more  than 220 bird species, including the Glossy Ibis, Pygmy Cormorant, Black Stork, Black Kite, Lesser Spotted and White-tailed Eagles, Collared Flycatcher, and many woodpecker species such as Black, Gray-headed, Eurasian Green, Lesser and Middle Spotted Woodpeckers.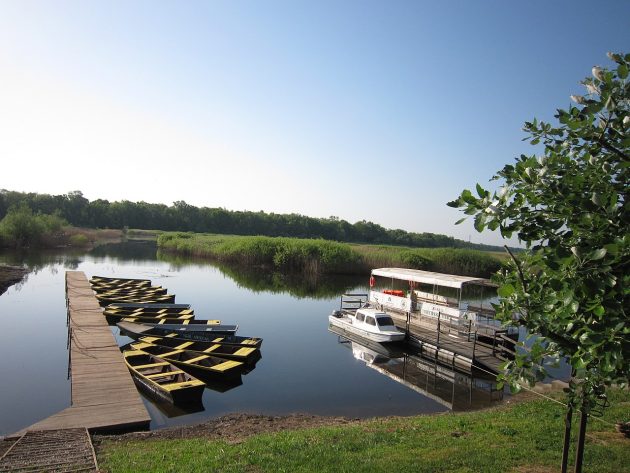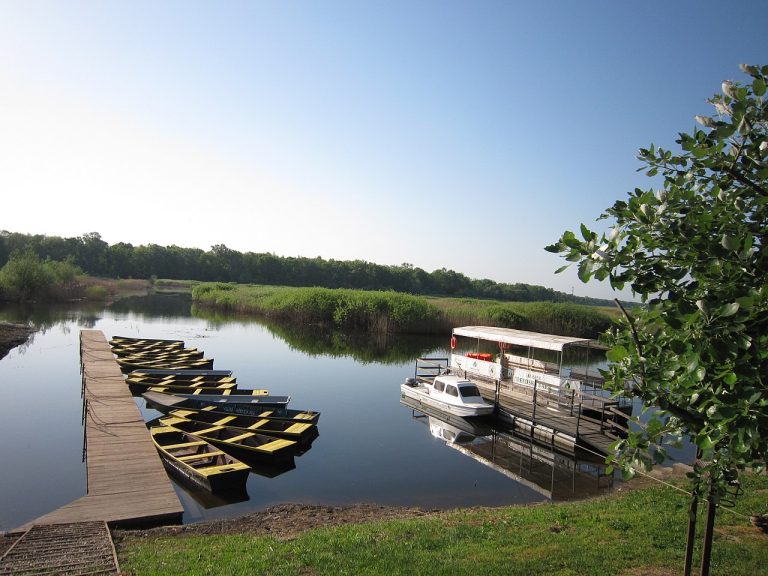 Another great birding location is Deliblato Sands Special Nature Reserve, which is located about 70 km east of Belgrade. This vast area of mostly forested sandy terrains is home to about 180 bird species, including many migrants that pass through the region during the spring. Some of the birds you might see there include the European Nightjar, Black Woodpecker, European Bee-eater, Eurasian Hoopoe, European Roller, Wryneck, Tawny Pipit, Red-backed Shrike, Barred Warbler, Northern Wheatear, Golden Oriole, Black-headed Bunting…

My time was short and since AI was everywhere in the news, I decided to try ChatGPT and let it explain to you where to go birding. My idea was only to reveal it in the last sentence.

Yet, it didn't work. There were rather robotic repeating of the same sentences, "some of the birds you might see there include the…" in every paragraph, then, ranking the birding areas as best for winter or spring was rubbish, and the choice of birds mentioned was sometimes totally wrong (never recorded there) but more commonly those few mentioned would be so ubiquitous and so very common than no one would be interested in them. Also, all bus lines were wrong, plus those generic advice like cheap tourism brochures ("You may also want to bring binoculars and a field guide to help with identification").

Hence, I had to rewrite just about everything. When it comes to birds and birding, AI still has a long way to go.
Photos by Wikimedia Commons