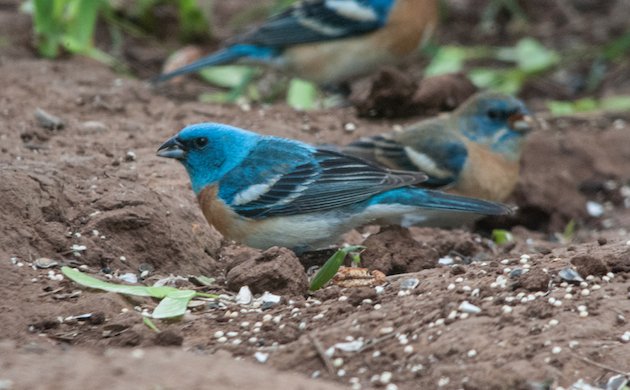 During March and April the Lazuli Buntings (Passerina amoena) begin showing up in Southern California but we don't usually see them up north until May or June. The bright turquoise blue head, contrasting rufous breast and conspicuous white wing bars make the mature male Lazuli Bunting easily recognizable (click on photos for full sized images).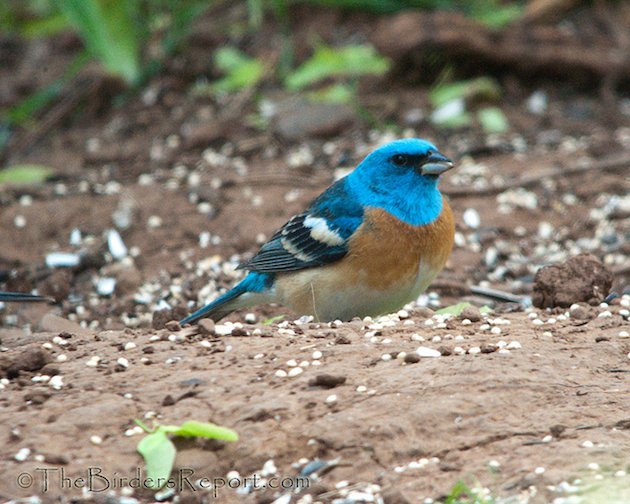 The female is not as flashy or as easily distinguishable as the male but is beautiful in her own right.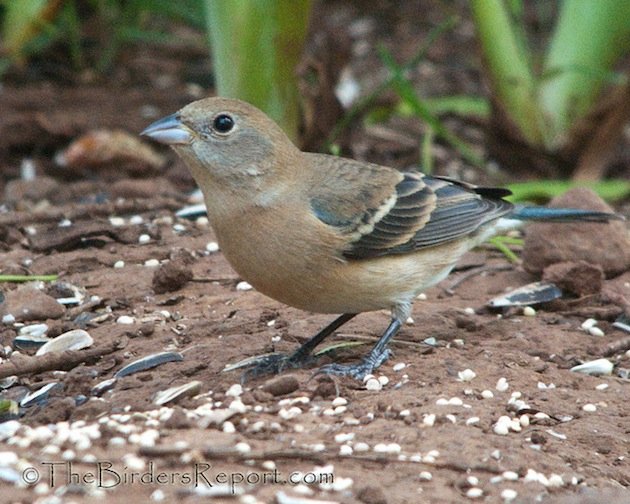 The Lazuli Bunting breeds in brushy habitats from sea level to more than 3,000 meters throughout the western United States and southwestern Canada.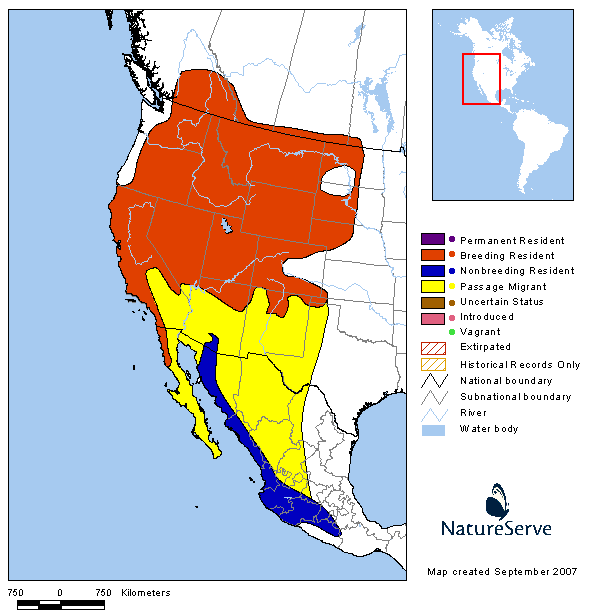 They are aptly named for the semi-precious gemstone Lapis Lazuli, however the males exhibit delayed plumage maturation and do not attain full brightness until 2 years old.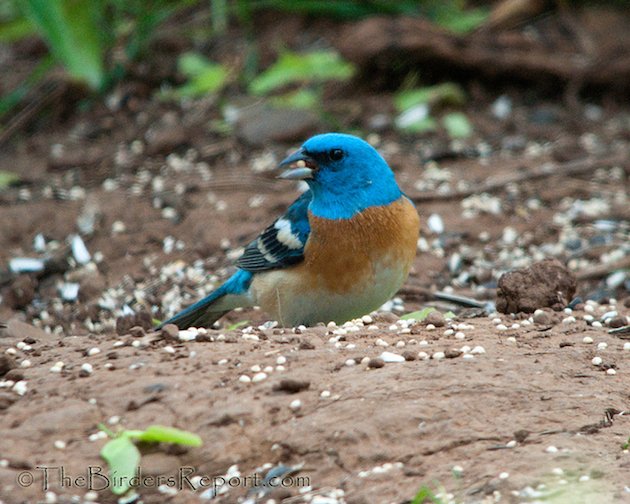 Note the black upper mandible in contrast to the pale blue lower mandible.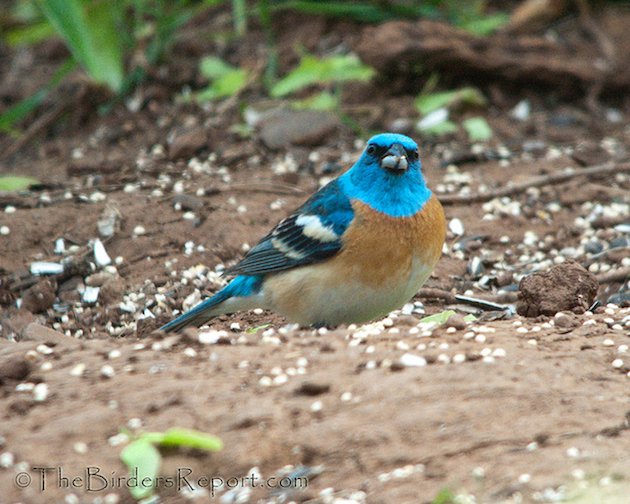 This is most likely a yearling male. Note the brown feathers on his nape and back and the buff tips on his greater coverts.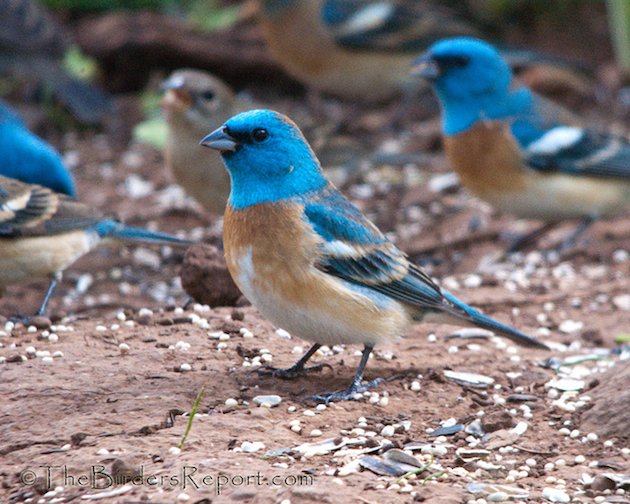 Yearling males tend to have paler and duller blue feathers with brown or buff tips, especially on the head, nape, and back, resulting in a dull blue-brown, blotchy appearance. This is even more apparent in the bird in the background of this photo.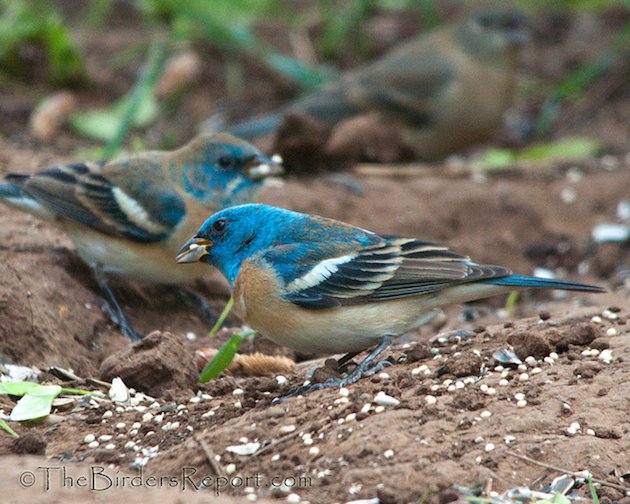 If you live in the western United States, or visit during the summer months, these bright blue gems may be seen at backyard bird feeders. This flock was photographed in a friends yard. Isn't it nice to have friends that feed their local birds?