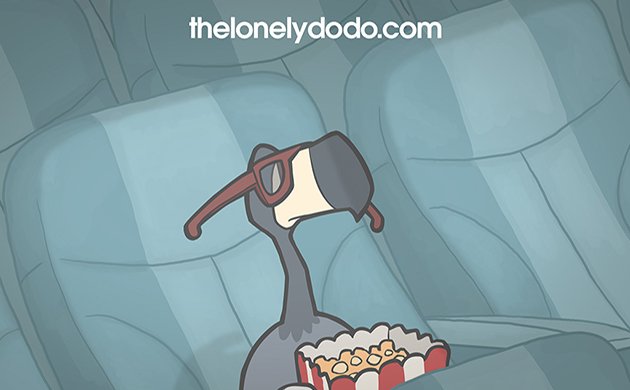 Haranguing people to care about wildlife and conservation is all well and good, but often such preaching falls on deaf ears. It can be hard for the average joe to understand why preserving exotic species in far-flung places is so important. Enter the Durrell Wildlife Conservation Trust, and The Lonely Dodo.
The trust uses education, fieldwork, and a zoo in the Channel Islands to further its goal of saving threatened species from extinction. To get this message out to the world, they recently partnered with the folks behind the Wallace and Gromit animations to produce a new video, The Lonely Dodo. British actors Stephen Fry and Alistair McGowan volunteered to voice the narrator and the Dodo, respectively. The result is a charming yet bittersweet cartoon which depicts what happens when an animal is the last of its kind left on the planet. (It also features a very brief yet tasteful Pink Pigeon mating session, which is rather sweet.)
"Although the film may be very cute and funny in parts, there is a hard-hitting message that we want to get across—that we don't want other animals to go the way of the dodo," Michael Webber, Campaigns Manager at Durrell, told 10,000 Birds. "Other animals are in danger of being as lonely as The Lonely Dodo and this is what we are striving to prevent. This was the very reason why Gerald Durrell chose a dodo as the brand mark for Durrell nearly 55 years ago—as a reminder of what can happen if we don't act fast to help these species."
Since its launch in April, the video has garnered 250,000 views on YouTube and 50,000 visitors to TheLonelyDodo.com, which has plenty of information and ways to support Durrell in its mission to aid dwindling species. "We hope to create a connection with new audiences and inspire people to become regular donors to Durrell so that we can continue to save species from extinction all over the world," explains Webber. With a powerful message hidden in an adorable package, it sounds like they're off to a good start.