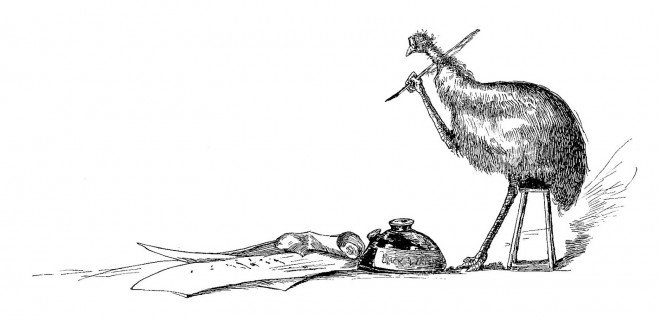 Literally. Because what's better than some good, soul-stirring poetry? Reading some good, soul-stirring poetry about birds—and nature—of course.
The good folks at BirdLife International remind us that there are 4 weeks left to enter this year's RSPB/Rialto Nature Poetry Competition. Prizes include cash, a creative writing class in Wales, a tour of East Anglia with British nature writer Mark Cocker, and publication in British poetry magazine The Rialto. This year's judge is poet Simon Armitage.
The contest rules state, "The term 'Nature Poetry' will be given a very wide interpretation by the judge." So fire up your pens/typewriters/computers and get to versifying! The deadline is March 1. Click here for more information and here for last year's winning poem, about Black Kites in New Delhi, India.
In case you need inspiration, check out the results of 10,000 Birds' limerick contest from a few years back. And here's a repository of bird poems, including some by Mike and Corey. Good luck, and may the odds be ever in your favor.
(Writing emu image by digitalstampdesign.blogspot.com)