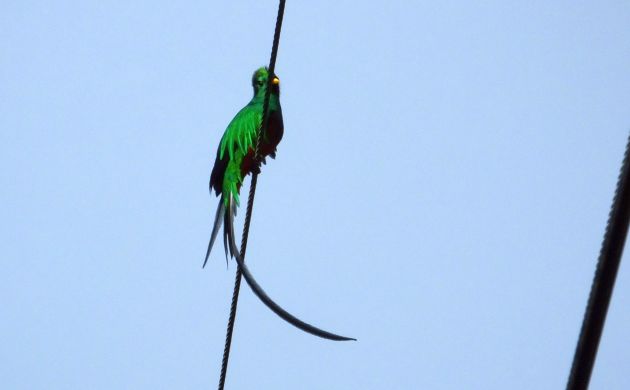 All too often, roads are avenues for destruction, at least for nature. Habitat is destroyed to make them and then the fresh cuts become long-lasting scars that make it all too easy for people to eat away or completely remove what remains. Even so, despite the big risk for biodiversity, we need roads. At least we do if we want to use vehicles to more easily move from one place to the next. If habitat is protected, they can also act as important pathways to fantastic places and can greatly facilitate connecting people with birds and biodiversity.
In terms of birding, they more easily bring us to a vast variety of species, Costa Rica included. There are several birds in Costa Rica that require walks on forest trails and stalks in deep primary forest but a high percentage can also be seen right from the edge of a road, maybe even from your rental car window. The following sites offer some of the best of such roadside birding in Costa Rica.
Humid Lowlands, Caribbean Side
Most roads in this part of Costa Rica pass through pasture and cultivations. Bad roads will get you to some good habitat but the best sites for roadside birding are the ones mentioned below. A huge number of species are possible including everything from macaws to parrots, King Vulture, and even Sungrebe and other uncommon wetland species.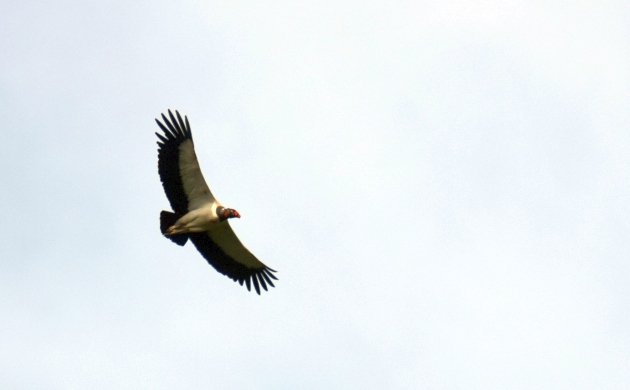 Cahuita, Puerto Viejo de Talamanca, and Manzanillo– Tall forest still occurs in much of this area and it can be easily birded from many a roadside. The main road to Manzanillo passes through beautiful lowland rainforest as do many side roads. Two of the best are Paradise Road and the RECOPE Road.
The Sarapiqui Region– Various side roads reach good forest, a few of the best being roads that pass near Pueblo Nuevo, and roads behind Chilamate and Tirimbina. That said, some can become extremely slick and muddy. Drive with care and if the road looks too muddy or the car starts to slide on the wet clay, turn around while you can!
Humid Lowlands, Pacific Side
Many areas have also been converted to pasture and oil palms but good lowland rainforest can still be found along some roads. Expect Scarlet Macaws, Yellow-throated Toucan, manakins, and most of the South Pacific regional endemics.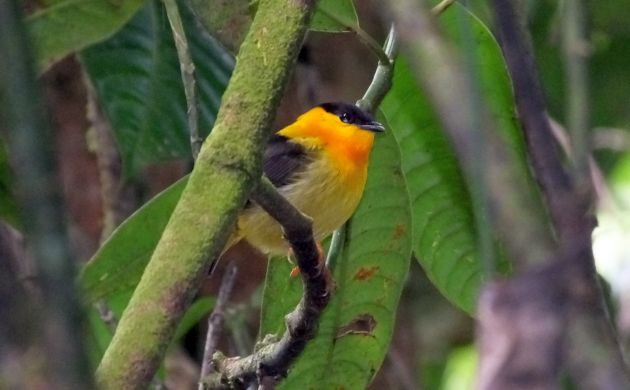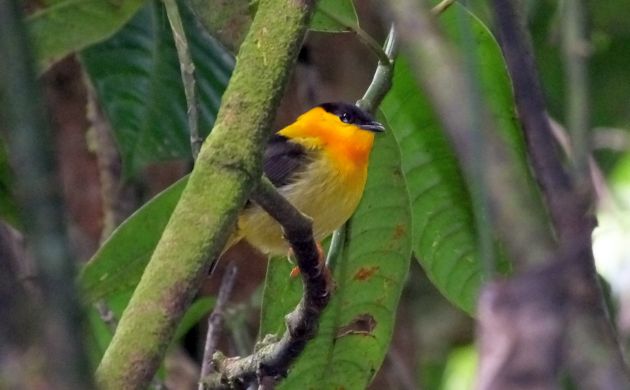 Roads in the Osa Peninsula– Once again, check road conditions as you go but expect great birding near Dos Brazos, the road to Rancho Quemado and Drake Bay, and the road to Carate.
Roads near Dominical– There is good forest right along the coastal highway but there's also a fair bit of traffic. Try side roads that pass through forests of the coastal cordillera.
The Bijagual-Jaco Loop– This very birdy way passes by the edge of Carara National Park and eventually loops around to pass through patches of forest and second growth before reaching Jaco.
Caribbean Foothill Forests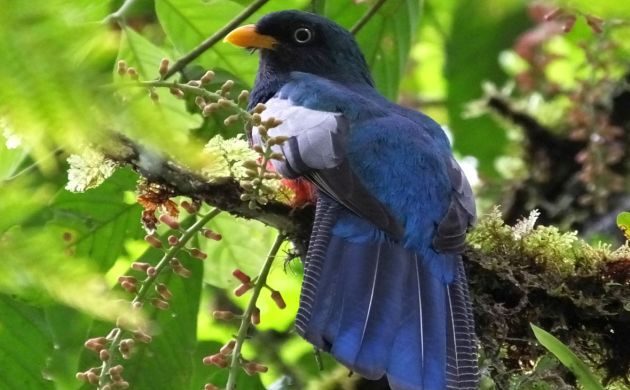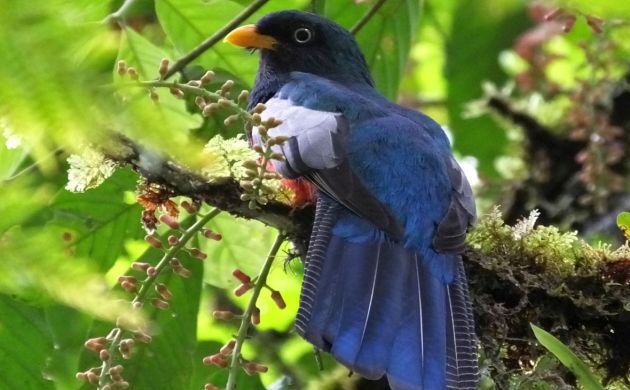 Fantastic foothill forest birding is less accessible by road but there are a few, very good sites. Watch for excellent mixed flocks, raptors, antswarms, and rare chances at Red-fronted Parrotlet, Lovely Cotinga, Bare-necked Umbrellabird, and Yellow-eared Toucanet.
Bijagua to Tenorio National Park– An excellent road to bird, many a rare species is possible!
Manuel Brenes Road– This hotspot is not generally suited for two-wheel drive vehicles but sometimes, road work is carried out to improve it. This quiet road passes through excellent habitat and the birding can be utterly fantastic. Watch for antswarms, mixed flocks with occasional Sharpbill, Snowcap, and much more.
Middle Elevations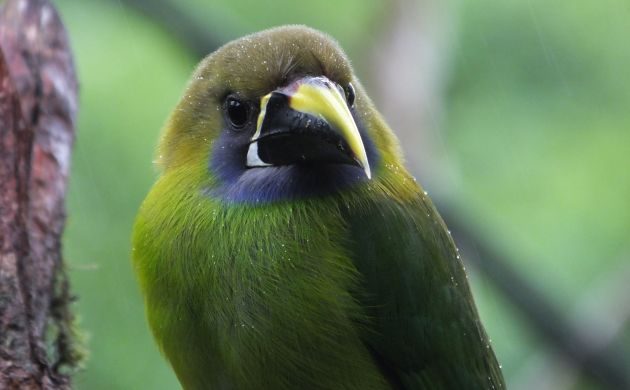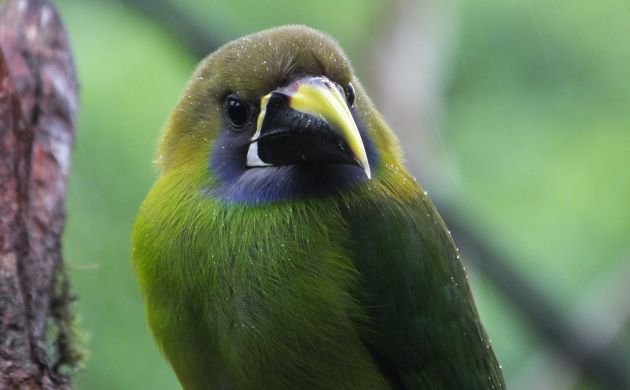 Pretty good roadside birding in middle elevational habitat is possible in a number of places but these might be some of the best options.
Virgen del Socorro– This classic birding site features a slightly rough road through good forest and then loops around to access some foothill rainforest. Always birdy, always good!
Bajo La Paz near San Ramon– There are a couple of easily accessible areas with good roadside birding. From March to August, bellbirds are usually present, Sunbittern can be seen on roadside streams, and many other species are also possible. For excellent local guiding, contact Nacho Arias.
San Vito– Several roads just outside of San Vito offer excellent birding. Some can be rough and in the wet season, impassible.
High Elevations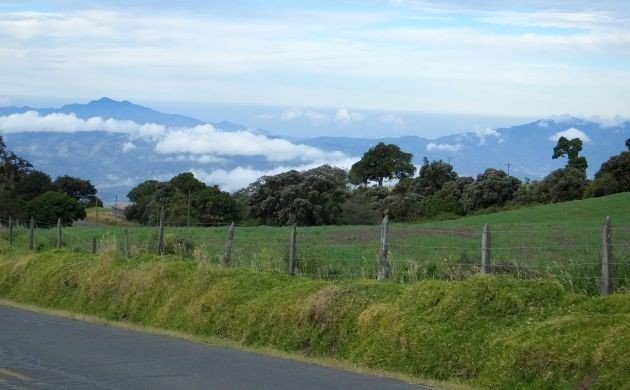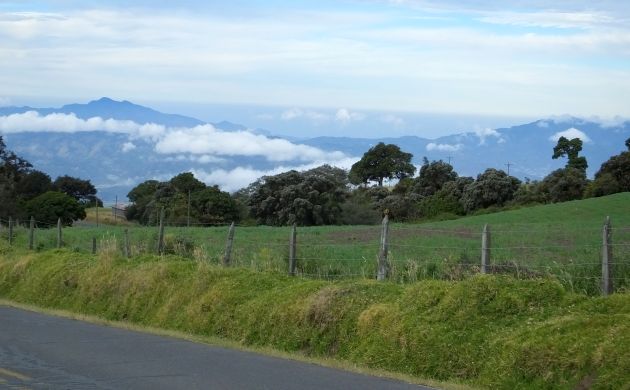 A good degree of high elevation forest is protected in Costa Rica but how to reach it? The following options are three of the most accessible sites.
Providencia Road– This road leaves the main highway to descend through fantastic primary forest. It's fairly quiet and all high elevation species are possible, even the rare ones.
The Road to Irazu– An easy road that passes through cultivated fields before eventually reaching patches of good forest past San Juan de Chicua. Higher up, it also accesses paramo with Volcano Junco and Timberline Wrens.
The Road to Poas– Another easy road and quick drive from the San Jose area, the best birding is along the upper part of the road with forest on one side and tree-dotted pasture on the other.
Dry Forest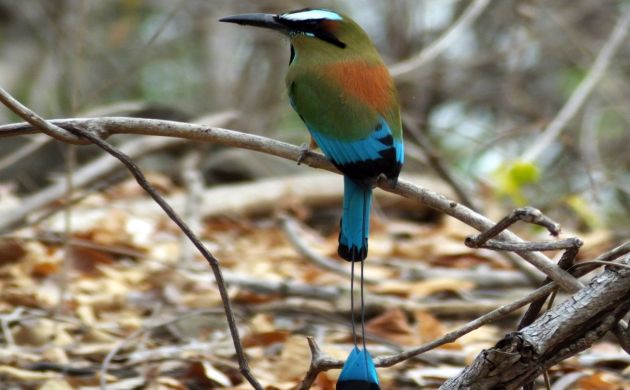 Costa Rica has plenty of good dry forest birding. Take most roads from just north of Tarcoles all the way to the border and the birding will be good. Some of the best sites could be the Guacalillo Road, roads near Ensenada, and roads near Liberia but there are many places to explore, many areas with suitable habitat.
Special Sites
These are a couple of areas that sort of fit into their own special categories of birding.
Wetlands near Ciudad Neily– The rice fields, drainage ditches and riparian zones in the Coto area are a popular destination for local birders. This is where we go to see Red-rumped Woodpecker, Savannah Hawk, Veraguan Mango, Sapphire-throated Hummingbird, and other uncommon species. Two of our recent additions to the official bird list were also found here; Bare-faced Ibis and Dark-billed Cuckoo!
The Southern Nicoya Peninsula– Roads in this underbirded area pass through lots of moist forest, open fields, second growth, and rocky coastal habitats with a few wintering Wandering Tattlers. The birding is always productive and a good way to add Plain Chachalaca, Elegant Trogon (possible split), and Ivory-billed Woodcreeper to your Costa Rica list.
These are some of the better sites for roadside birding in Costa Rica but other sites also await exploration. Be aware of the condition of the road as you drive it and see what you find!