There are many tales of a Tufted Titmouse taking hair from humans to use as nest-lining material.  Watching a titmouse take hairs from a human is something I have always longed to see but I never considered how cool it might be to see a titmouse take hair from another creature.  Fortunately, a pair of fellow Queens birders who will be known to those who read my posts about going to Ecuador, Karlo and Alison Mirth, witnessed a Tufted Titmouse taking hair from a Raccoon in Forest Park, Queens, recently and Alison got some pictures that she agreed to let me share here on 10,000 Birds.
This behavior is not at all out of character for Tufted Titmice as is explained on All About Birds:
They line this cup with soft materials such as hair, fur, wool, and cotton, sometimes plucking hairs directly from living mammals. Naturalists examining old nests have identified raccoon, opossum, dog, fox squirrel, red squirrel, rabbit, horse, cow, cat, mouse, woodchuck, and even human hair in titmouse nests.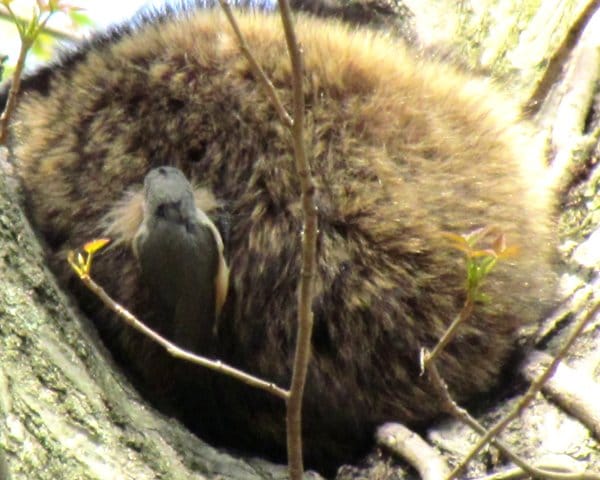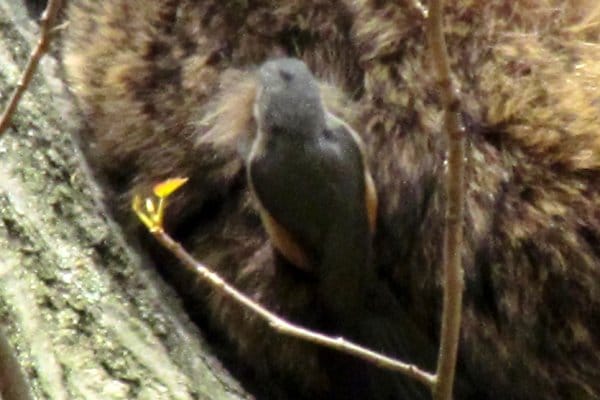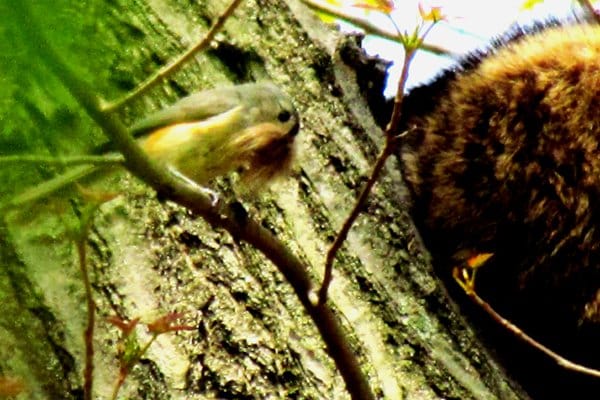 all three photos are ©Alison Mirth and are used with permission
Sure, they may look cute when they are coming to your bird feeders but don't turn your back on a Tufted Titmouse or you may end up bald!
As an added bonus here is a video of a Tufted Titmouse attempting to pluck a Raccoon that I found on YouTube.
…