As is my wont at year end, it's time to ruminate on my previous 52 weeks of avian observation (as well as recycle copy from the previous year's ponderings!) A year list is a lovely thing, both as a running account of birds gone by and a driving motivation to seek out more of the same. Every time a glorious new year begins, the counter rolls back to zero and every pigeon and starling and is special again, at least for a moment or two!
How did 2009 stack up for me as far as listing went? Not too bad.
Number of species seen or heard in 2009: about 327 (very shaky estimate)
New life birds: 80
Total life birds as of 12/31/09: 663
Total ABA-area birds as of 12/31/09: 444
First life bird of 2009 – Red-cockaded Woodpecker (Weymouth Woods, NC 1/18)
Last life bird of 2009 – Rufous-throated Solitaire (Blue Mountains, Jamaica 11/8)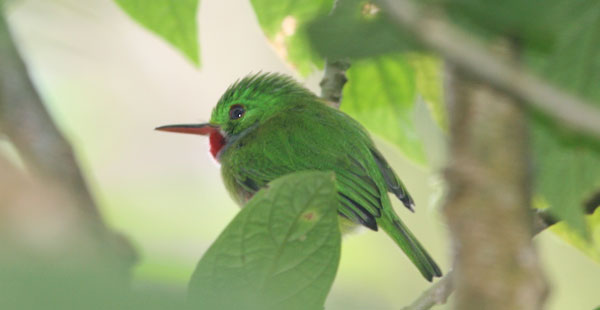 This has been a pretty fine year of birding, one that took me to some fantastic locations both far from home and close by. My first lifer of the year was the predicted Red-cockaded Woodpecker with Nate in North Carolina. while my last one was completely unexpected. 2009 was also the year I broke my American Woodcock jinx in western New York's own Owl Woods.
However, my year listing lost steam midway through the year. I've been so busy that birding, particularly its attendant paperwork, has been on my backburner. Consequently, I'm sure I've seen a number of birds this year that I've just forgotten to tally.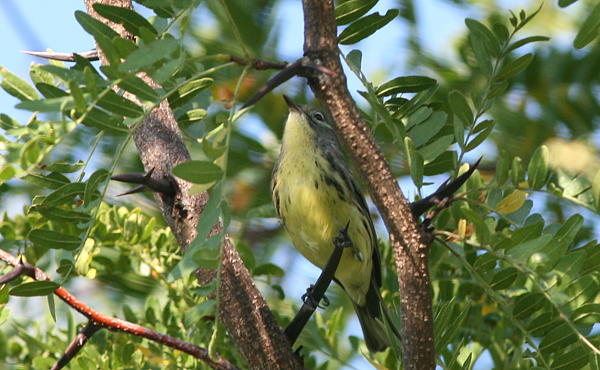 What will my first life bird of 2010 be? I'm hoping that a winter finch or owl that has previously eluded my gaze will take up residence in my backyard in the next couple of weeks. Failing that, I predict my first life bird of the year will be Eared Dove or some similar species common to the city of Quito. That's because my first big trip of the year is ECUADOR! Cool, right? I will be the grateful guest of Renato and Paola Espinoza of Pululahua Hostal from 1/22-27. Expect to hear much more about this exciting excursion, particularly its dramatic implications for my 2010 year list.
Here's to the very best of birding in 2010!