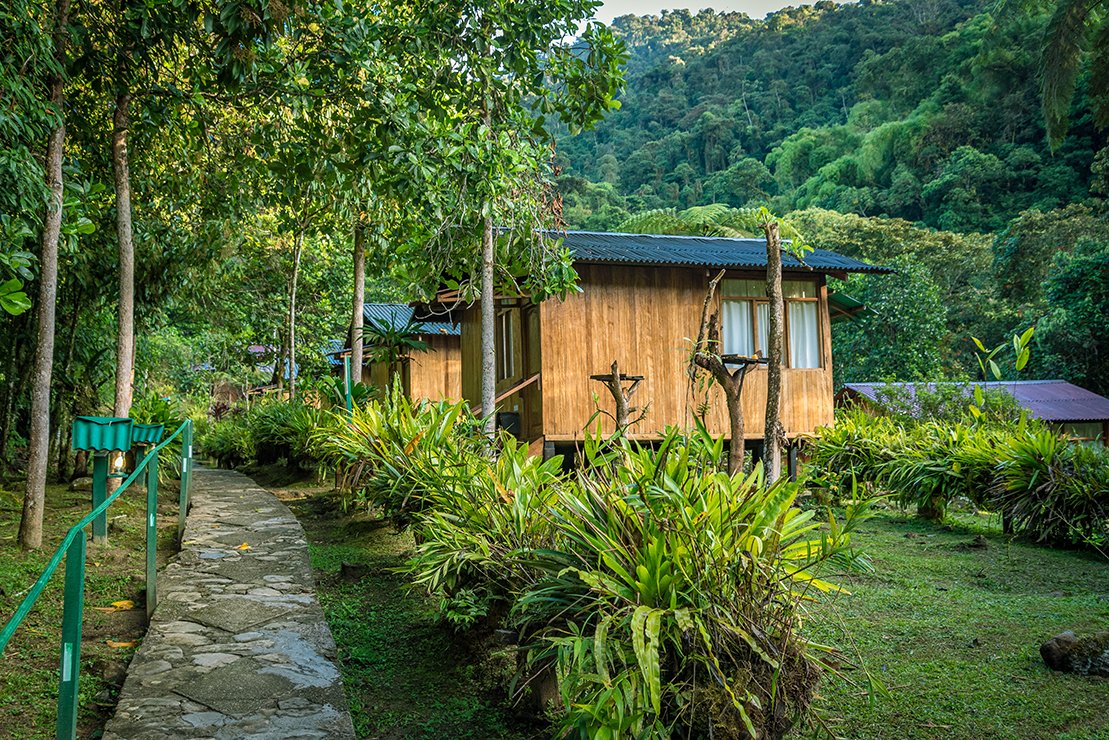 10,000 Birds is running a series of articles by and about tour guides, tour companies, eco-lodges, and other birding travel organizations. We want to help the birding tourism industry come back strong from the COVID pandemic. Please consider using the services described in this post or any of the other posts we are sharing this February.
InkaNatura Travel is the only leading tour operator in Peru owned by Peru Verde, a non-profit conservation group. InkaNatura Travel was established in 1996, in Lima, where our main office is located. We also have local offices in Cusco and Puerto Maldonado. We are committed to nature conservation and our main aim is to preserve biodiversity and environment in each area we operate in. All our products are related to natural conservation areas and part of the profit goes to the funds that Peru Verde uses to preserve these ecosystems.
For example, one of our most popular tours is birdwatching along the world famous Manu Road, crossing an extraordinary range of life zones, from highlands (Cock of the Rock Lodge) to lowlands (Manu Wildlife Center). Our journey begins at 3,400m/11,150 ft, from Cusco city, and then we continue our journey to the lush cloud forest region where the Andes fall down into the Amazon basin. We first visit a mountain wetland habitat teeming with migrant and local waterfowl, before crossing two mountain ranges to a maximum altitude of 3,900m/12,790ft.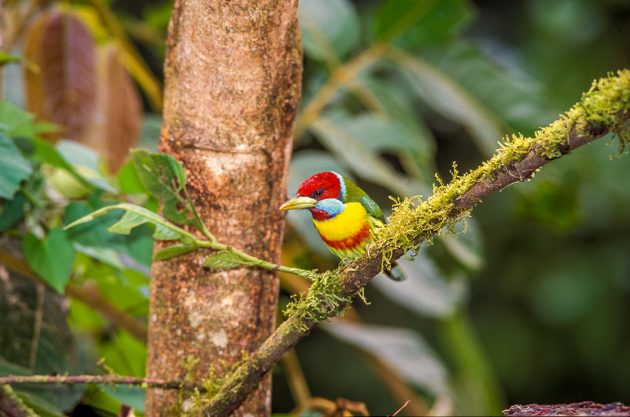 From there we follow a sinuous ribbon of highway on its plunge through an extraordinary world of forested cliffs, waterfalls and gorges. In the high part of Ajanaco we could watch Giant Hummingbird, Creamy-crested Spintail (an endemic specie), Chestnut-breasted Mountain-Finch, and by Pillahuata we could watch Chesnut-bellied Mountain Tanager, Band-tailed and Barred Fruiteaters, Gray-breasted Mountain-Toucan. We descend through the startling and rapid environmental transformations characteristic of the tropical Andes, passing from grassland and stunted trees through elfin forest, until we wind through a lush and magical world of overhanging trees, giant ferns, monster begonias, countless orchids and bromeliads, and a diverse and teeming with birdlife. We have the chance to observe the Cock-of-the-Rock (Rupicola peruvianus) in full, raucous courting display. This lek and its observation blind are famous among birders.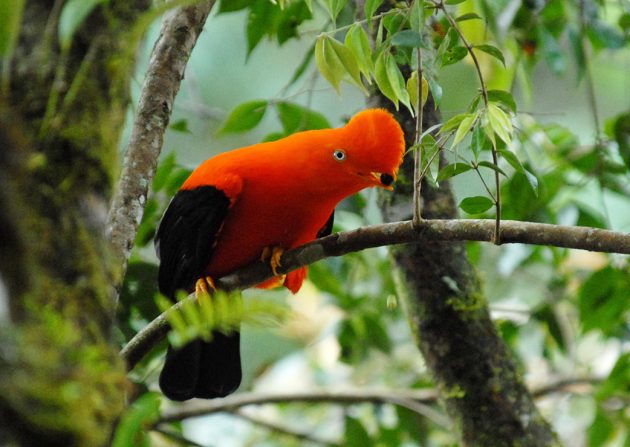 We follow with our birding activity in many different habitats like bamboo forest, flood plain areas and hill forest. It allows us to spot different species of birds such as hummingbirds (Golden tailed sapphire, Rufus-crested Coquette, Violet-headed Hummingbird, Gould's Jewelfront, Sapphire-spangled and Blue-Tailed Emeralds, Fork-Tailed Woodnymph, Gray-breasted Sabrewing, White-necked Jacobin, Koepcke's Hermit). As we follow the broad, rushing course of the Alto Madre De Dios river past the last foothills of the Andes, our ever-changing route offers sightings of new birds, like White-winged Swallows and flocks of Sand-coloured Nighthawks.
Reaching the lowland rainforest, we visit the Macaw Clay Lick project and a natural Macaw Lick. In groups of two and three the big Red-and-green Macaws come flapping in, landing in the treetops as they eye the main stage below — the eroded clay banks. We also set off for an oxbow lake to search for Hoatzins, which look like rust-colored, punk chickens.
As an independent traveler when you book your tours directly with us you will experience the best Peru tours and by doing so, you will be helping in the maintenance of national parks and reserves of Peru.
(InkaNatura Travel www.inkanatura.com whatsApp +51984691838)