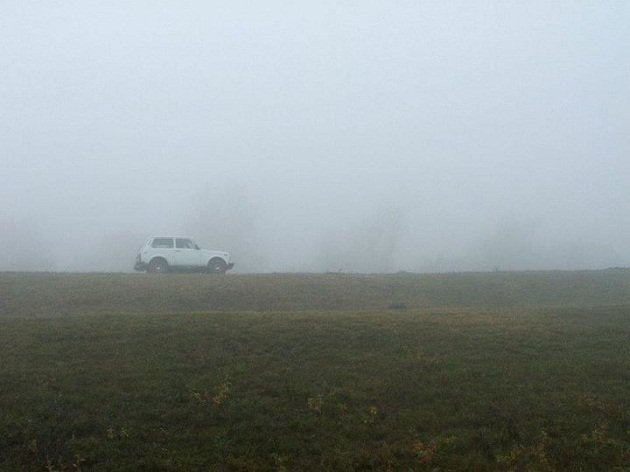 I don't know what those so-called meteorologists are doing: they all claim a moderately cold morning, but do not say a word about the fog! Yet, tree branches are covered in hoar frost and the fog is so thick one could cut it with a machete! Of course, I was going – birding, so the view of the fog (certainly not through the fog) has drawn several comments which I will not share here with you…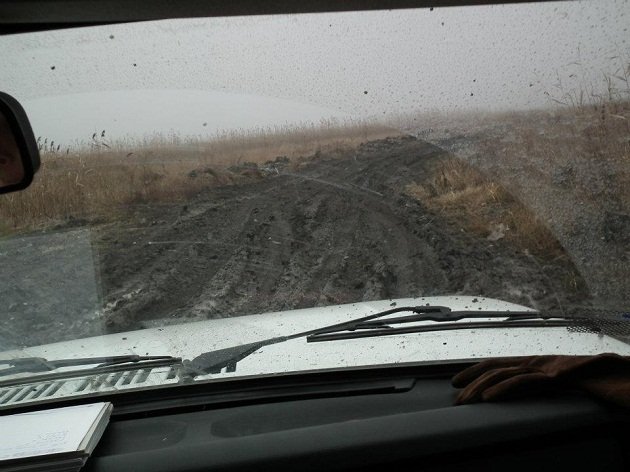 While the car is bumping along the dirt road, a Common Reed Bunting awaits me on a low branch… and then performs a real dance, twitching its tail sideways and following it in a series of quick steps! A way to beat the cold?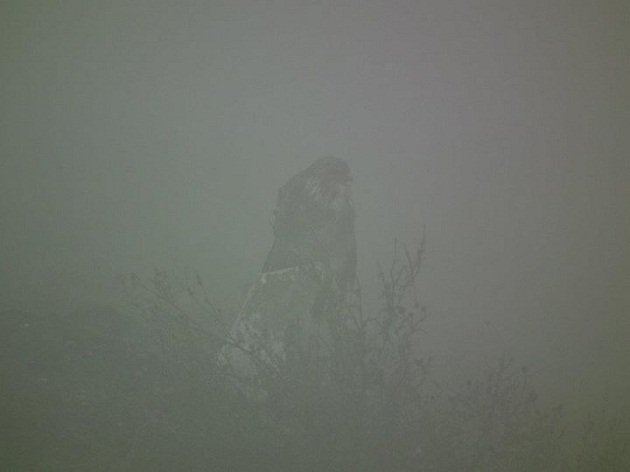 A Common Buzzard in the ground, another on the top of a bush… Buzzards were the most obvious birds, most of them coming from the more northerly countries to overwinter here and serve for target practice to a hoard of trigger-happy poachers. Against the European regulation, the Northern Goshawk is a huntable species in Serbia, which is used as an excuse to indiscriminately shoot all medium-sized raptors (especially buzzards) because they are all colloquially called "goshawks".
A mug of coffee in a fog-enveloped willow grove with a two Great Spotted Woodpeckers busy chasing each other and then drumming the bark looking for breakfast, followed by an unusual tsrrrrrrrr – three Eurasian Nuthatches looking for food.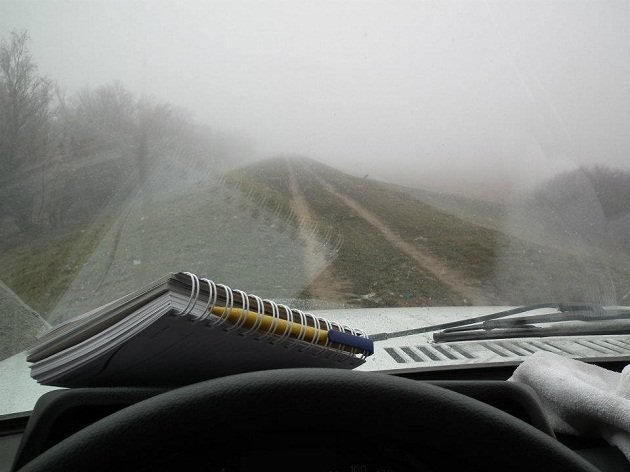 Mute Swans in their pond, several Great Egrets flying through the white dough, a dozen Eurasian Teals, seducing beauty of frost-covered willows – seducing from a warm cocoon of car, that is.
There is a bird in a low bush, a smallish raptor with slaty back and almost orange nape – an irresistible male Merlin, posing for quite a while. Here it is a strictly wintering species, and the first individual I have seen this winter.
Large birds flying through silver fog… buzzards? No, they are Common Ravens. It rains in a nearby grove – the temperature is shyly going up and the branches are defrosting. The sound is that of rain drops; not from the clouds, but from tree crowns.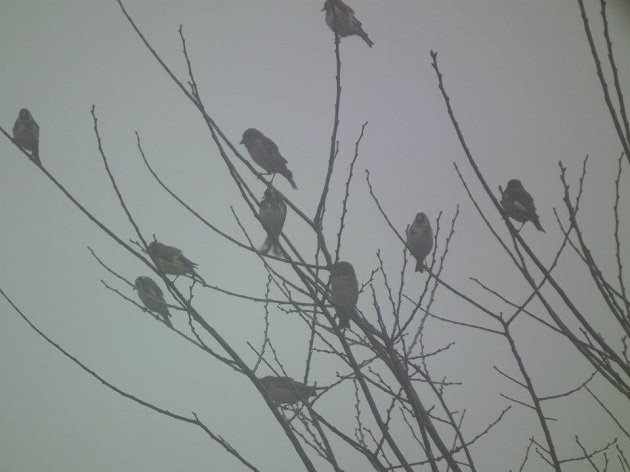 A flock of about a hundred European Goldfinches, a dozen European Greenfinches and a few Eurasian Tree Sparrows among them… and that Merlin again! Now it lands on the ground and – observes me for a change.
Finishing the field trip, there is one Common Kestrel, all puffed up to block as much air as possible… And that fog.
I hate fog.
Photos copyright © Senka Puhalo & Dragan Simic