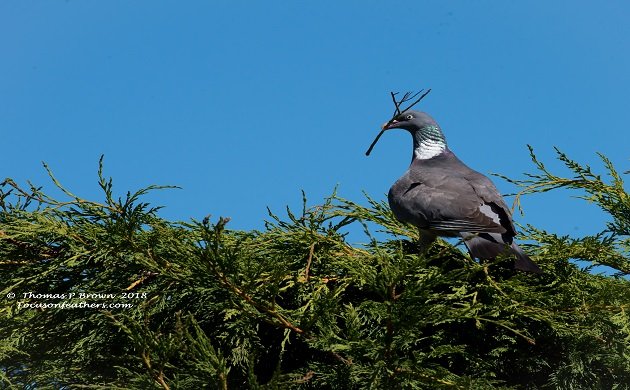 After leaving Africa, I was fearing a real let down in my birding. New Zealand had been good, Australia was incredible, and South Africa was almost life altering. Where do you go from there? Well, for us, we went to Doha, Qatar. Probably not on most birders Top Ten list, but it was a natural layover for us, we had some great friends living there, and there is a decent list of birds to be added to any year list. We arrived at the Doha Airport at 11:45 PM, after an 11 hour flight, were picked up by Carol and Livia over an hour later (customs was a bit of a nightmare) and after a quick visit, in bed by 2:30. Not far from this very time, my first miscalculation occurred. It seems that I had not paid much attention to the Sunrise/sunset schedule in this part of the world. I am a real "suns up, time to get up" sort of guy. I woke up, the sun was shining, and I started to get dressed. I knew I was going to be tired, but this was seemed a bit extreme. I looked at my cell phone, and discovered that it was 4:05 AM in the morning. I had been asleep for a little over an hour. The call to prayer was just going out over the loud speakers. Note to self; make sure you know what part of the hemisphere you are in.
Our hosts had a plan in place to not only see their home city, but to get in as many birds as possible, but the minute we walked outside; I knew it was going to be a tough day. The winds were howling, sand was blowing all over the place, and it was stinking hot, and it was only 8:30. We gamely hit a bunch of spots, had to completely bail on others, as it was getting close to 50 degrees and that nasty wind just would not let up. In the end, I ended up with 9 species, 4 of which were new to the list, the Black-crowned Sparrow Lark, White-checked Bulbo, House Crow, and the Indian Silverbill.
Here is that White-cheeked Bulbo.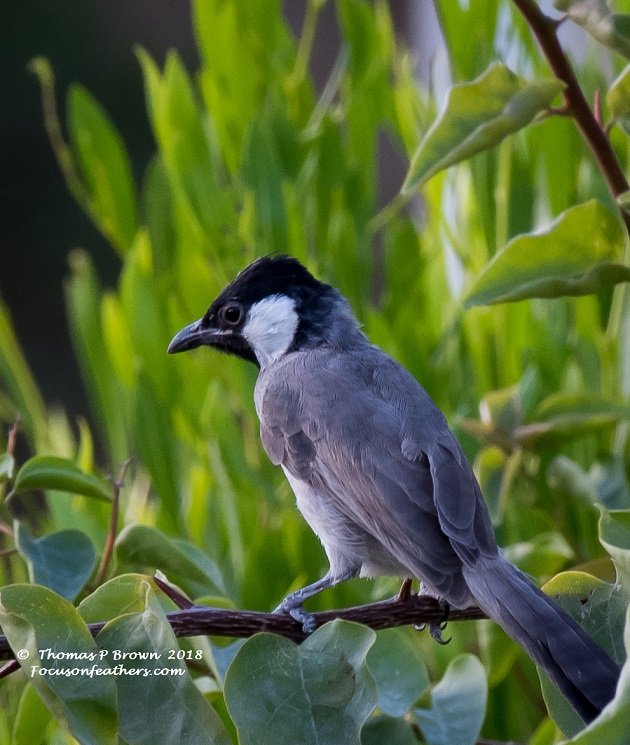 These are the Indian Silverbills.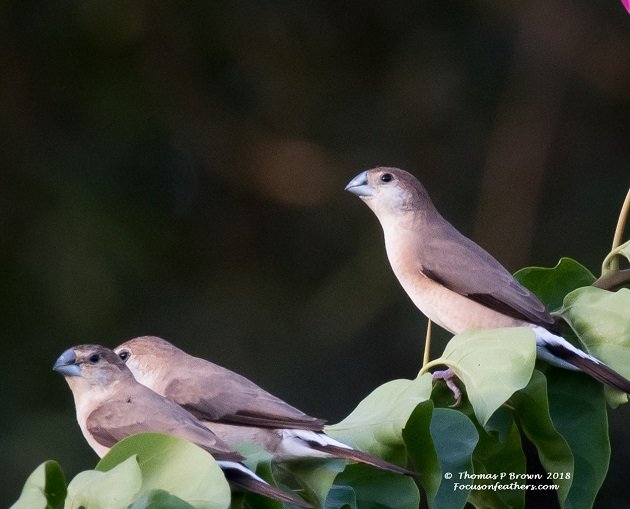 And this guy is the House Crow.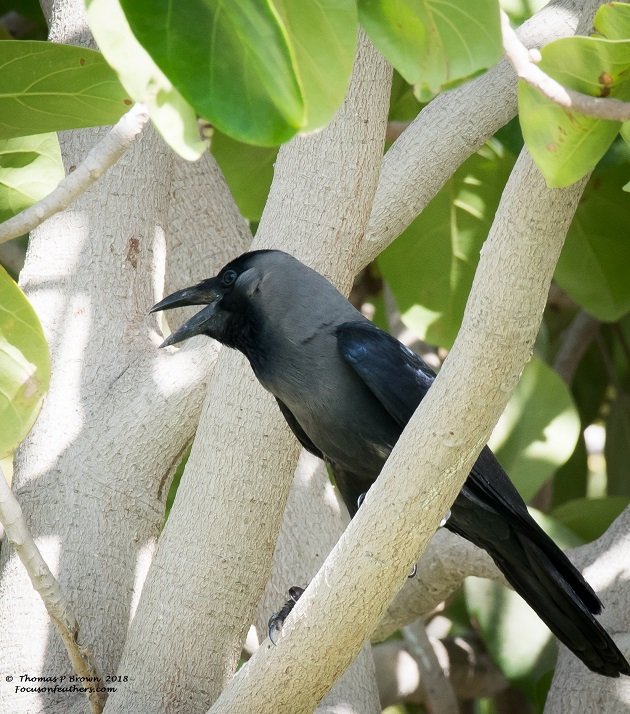 On the day that never seems to end, we were then off to the airport at 12:30 am to catch out early morning flight to Edinburgh, Scotland. This leg of the trip was for the most part all about my father-in-law. We have been dragging him thru every bird spot possible, so he could go to Scotland to see where his family is from. His father was born in 1898, in Alness, just a bit north of Inverness, so that was a first stop priority. That does not mean that we can't make a stop or two along the way, right? I mean he waited 76 years, what's a couple more days? With my Royal Society for the Protection of Birds (RSPB) field guide in hand, off we set to put a few Scottish birds on the list. After picking up the motorhome, our first stop for the night was in Perth's Noah's Ark Caravan park. Set right in the middle of a nice mix of brush, mature trees and agricultural areas, this place was loaded with birds. With a walk that night, and again in the early morning, that included a jaunt along the power line access road, I managed to get 31 new species including 13 new birds for the Little Big Year.
Since then, there have been lots of short stops here and there, some overnight caravan parks that have been nice surprises, a couple of highlights that almost always have been RSPB reserves, or sponsored parks. The Forest Walk that originates at the Black Rock Caravan Park was a real highlight, with its deep narrow rock canyon, that was featured in a "Harry Potter" movie and Great Spotted Woodpeckers, the small estuary at Big Sand Caravan Park, in Gierloch with its great shorebirds and huge open bank, home to nearly 30 pairs of nesting Bank Swallows.
Speaking of Bank Swallows, here is one of those family groups.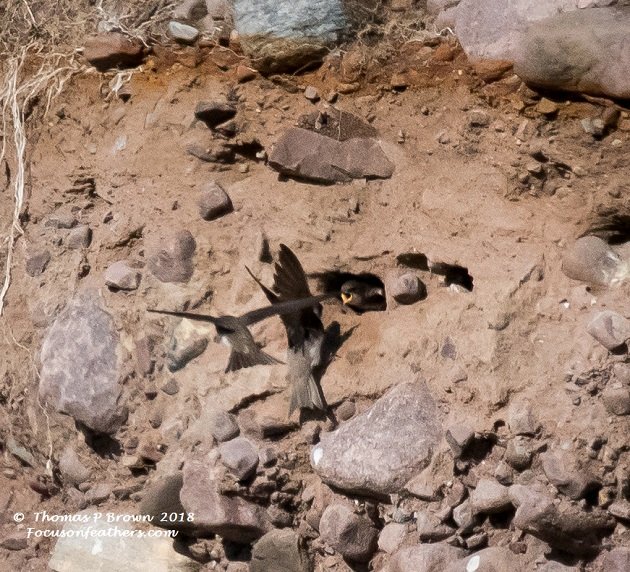 Loch Kinellan, with its pair of Slovian Grebes, Sheildag, with their pair of nesting White-tailed Eagles, the ferry ride over to Isle of Skye, got me Manx Shearwaters, and Guillemots. The "Best of the Best" so far, has been the RSPB site at Strathbeg. The top notch facility, several hides, and an abundant number of great birds, including a pair of Tree Sparrows, has made it one of the surprise highlights for Scotland.
Here is the male Tree Sparrow. You can see why the bird is easily confused with the English House Sparrow, so I consider this a great find!
Here is that Slovian Grebe. For the sake of my writing, I am using the local names that are used for certain species, like this bird is also known as the Horned Grebe.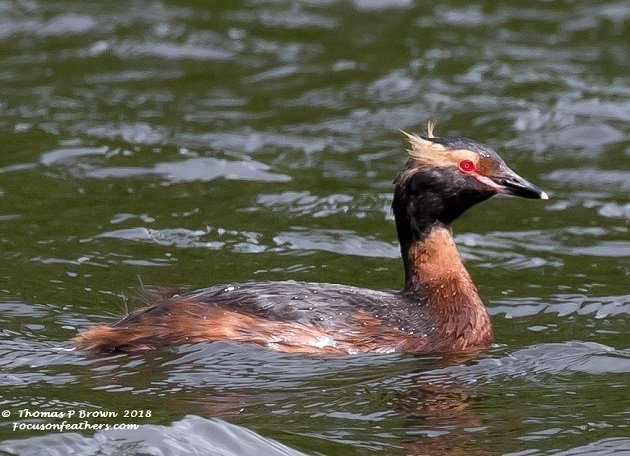 Here are a few more of the birds of Scotland so far. I found a pair of Black-throated Divers at Loch Marree. The weather so far here in Scotland has been incredible. Warm sunny, except the day I found these two. Dark, Gloomy and windy.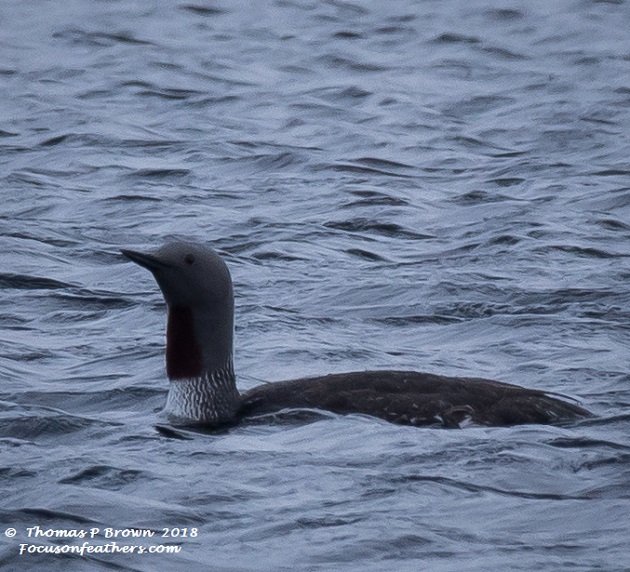 These Dunlins and the following Common Ringed Plover where there in Gierloch.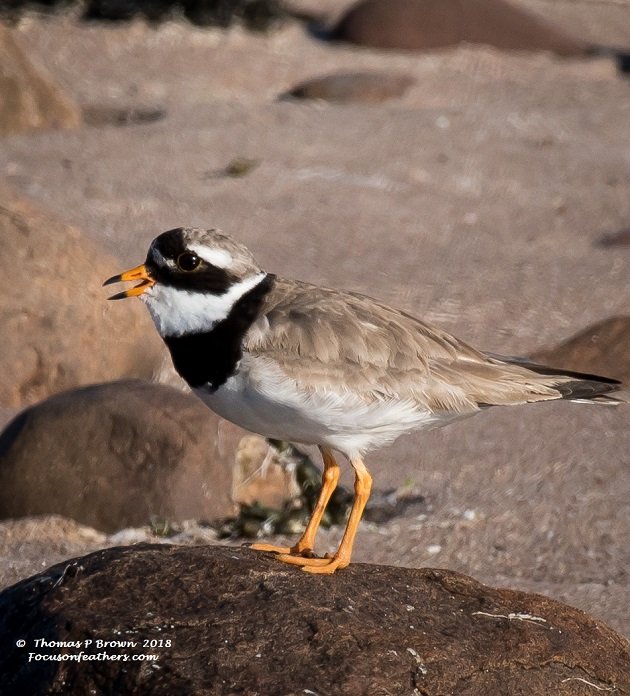 Blue Tits have been a pretty consistent in most areas,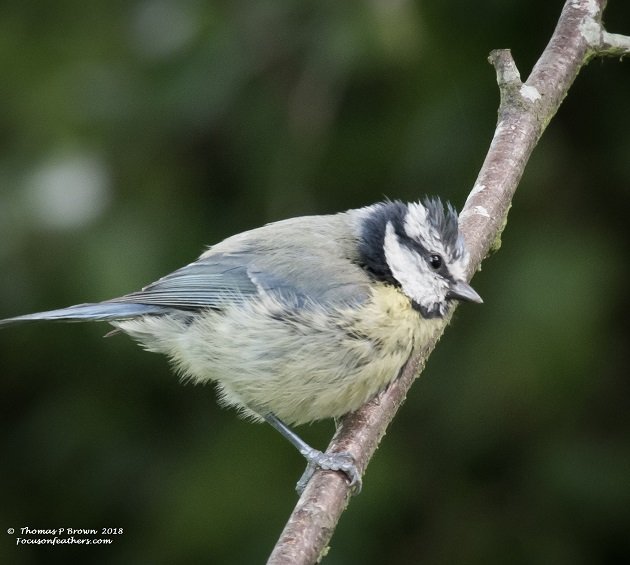 But after finding a great number of Long-tailed Tits the very first day, I have not seen another one since.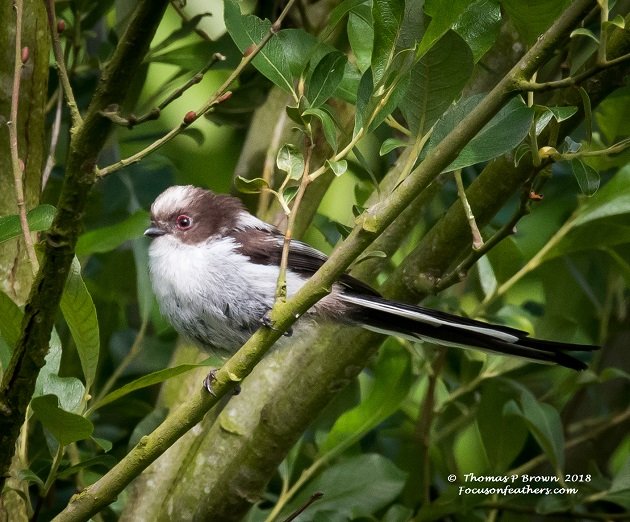 This bashful bird is the Great Tit.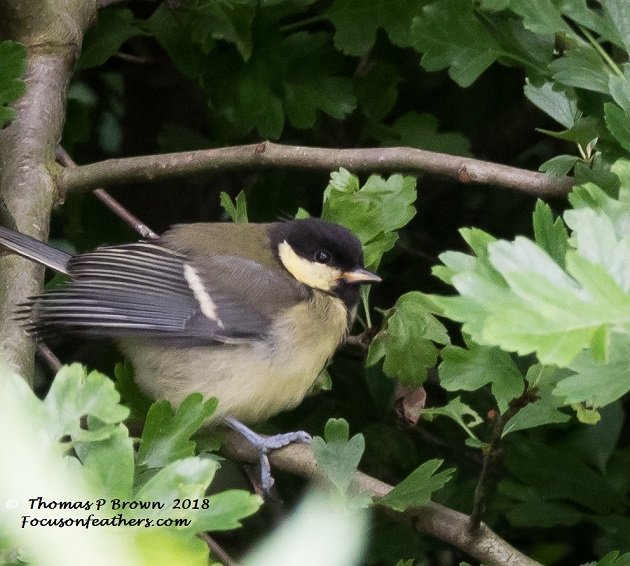 Every now and then I get a surprise visit from a Bullfinch.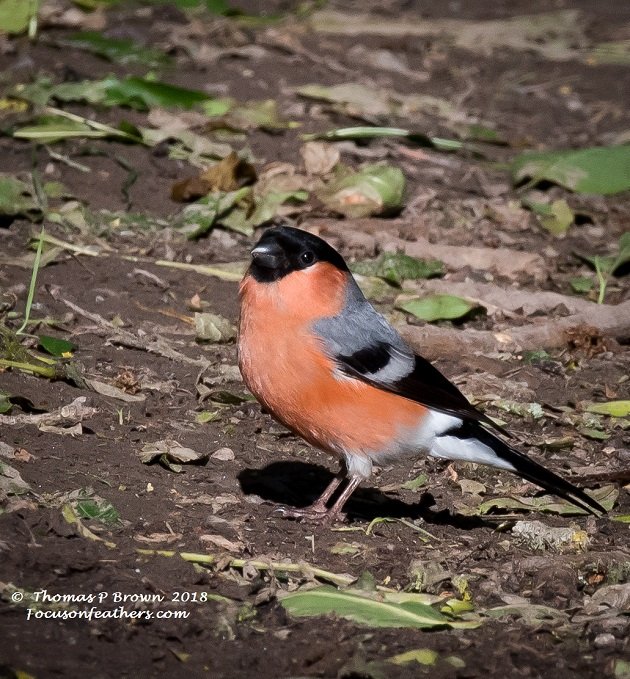 I always consider it a treat when I find a White-throated Dipper.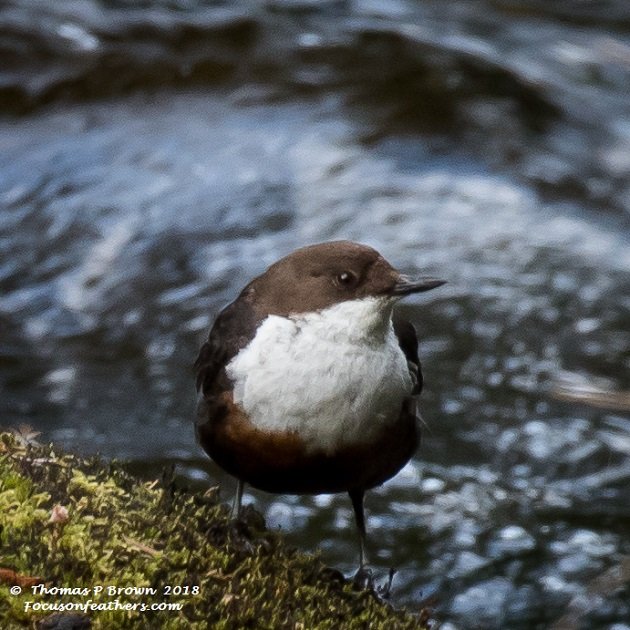 This is a profile of the Wood Pigeon from the cover picture. It just amazing how big these birds are.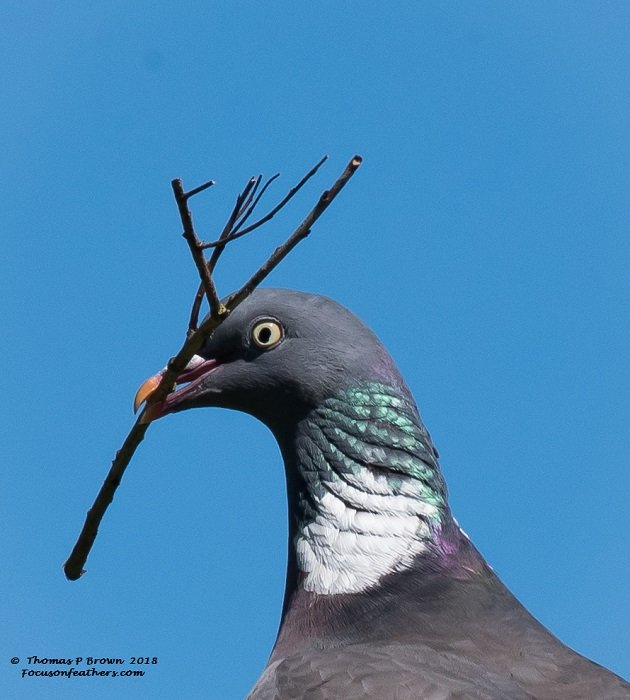 I have found House Martins in a couple different locations.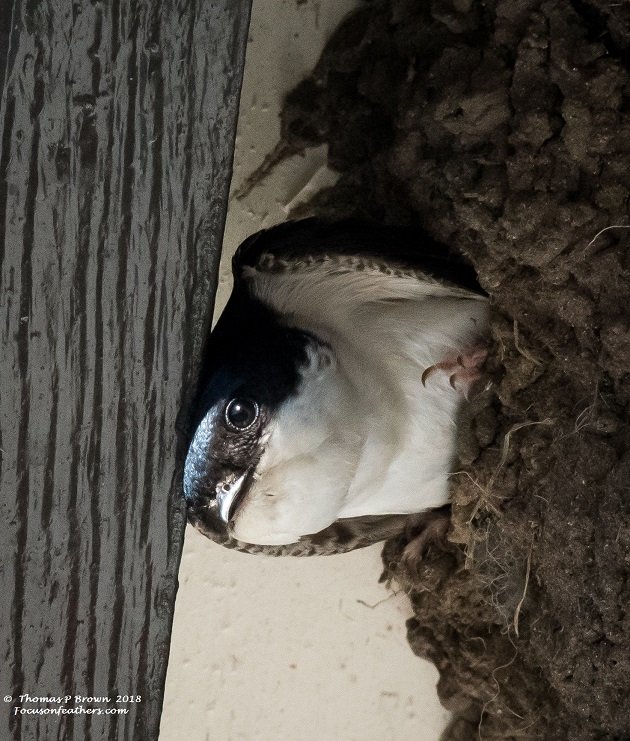 Here is a pretty good shot of the European Oystercatcher.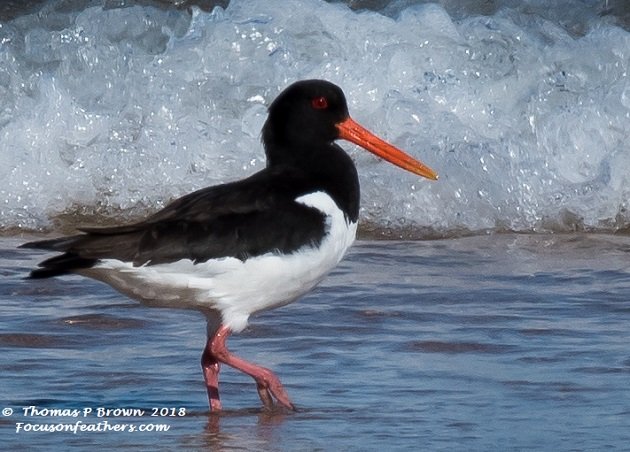 We are on our way to cover the north end of Scotland, and then back down the central east side to try to pick up some grouse, ptarmigan, Crested Tits and Capercaillie. Wish me luck!
As of today, the 3rd of July, here in Scotland, my numbers are as follows:
Little Big Year: 778 species
Total eBird reports: 216
Scotland Species: 94