South African ex-pat Mike Pope is Chair of the Kuwait Ornitholigical Records Committee (KORC), runs the excellent Birding Kuwait website, is a superb photographer (genuinely, his photos are as good as most of those published by professionals – see below – and are posted on his website at 800px wide so every detail is there for all to see), and is one of those men who are just 'cool' (even in the heat of the Kuwaiti desert). He's also a very nice guy, great company, and passionate about Kuwait, its birds, and local conservation issues.
Who better then to write a guest post about Kuwait?
Pay attention to the high quality of the photos of these high quality birds. Readers who have visited the Middle East can appreciate just how hard it can be to get exposure levels right in such bright light and how hard it can be to even get close to some of these birds in a small country where indiscriminate hunting, as Mike explains, is all too common still…
Birding Kuwait
Mike Pope
I'm an avid birder and photographer from South Africa who has been working in Kuwait since October 2006. I have an interest in conservation, eco-tourism, wildlife, the great outdoors and exploring and discovering new places, new birds and other fauna. People generally don't understand what makes birders tick, but think about it – birds are all around you wherever you are there they are, but are mostly unnoticed and it is only once you start trying to identify them that the bug slowly bites.
It is an incredibly rewarding hobby and a challenging learning experience and the more you understand it, the more you want to learn and see. As you saturate your own patch, so your horizons expand within your country and eventually the more exotic places outside your country and so the family indirectly benefits too with travel to interesting destinations.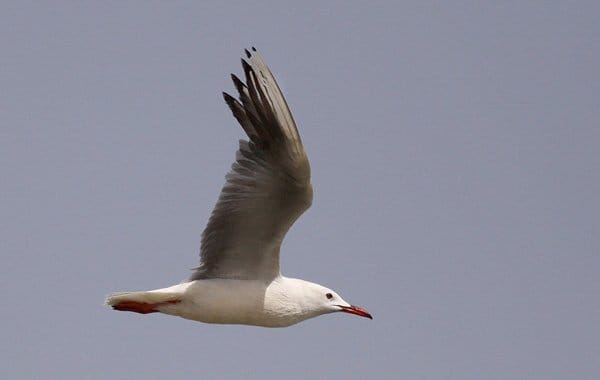 Slender-billed Gull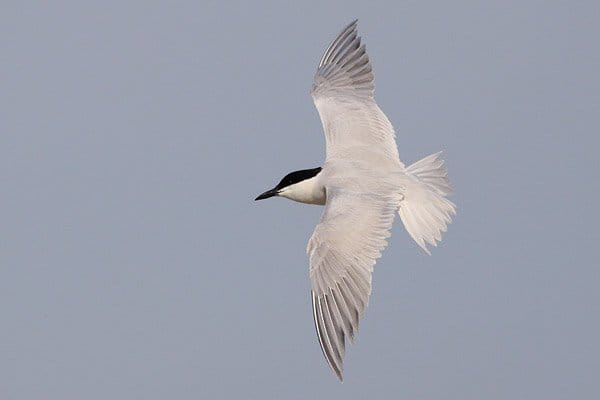 Gull-billed Tern
With the advent of the digital age, recording birds and easing identification is at hand with everyone that has a digital camera and through this medium even more is being learned about birds and their habits – it is almost a snow ball effect and the results can be seen in the increased number of entries in any given photographic competition
There are just over 10,000 species of birds in the world, and of those around 350 have been recorded in Kuwait, with the vast majority being seen on passage during the spring and autumn migration as they stop and pass through.
I created a Blog for Birding Kuwait (http://www.hawar-islands.com/blog/14_stub.php) in January 2007.

Cream-coloured Courser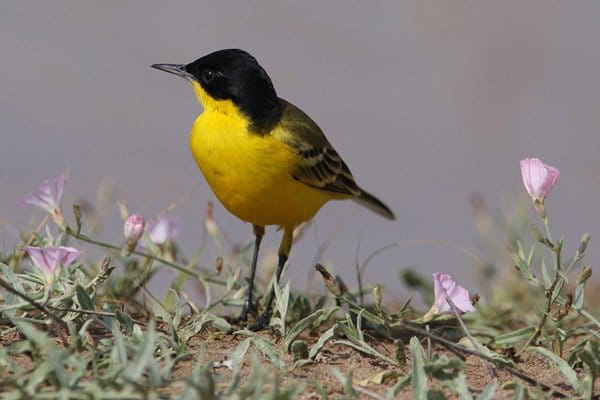 Black-headed (Yellow) Wagtail
The objective behind it is to showcase and promote birds and birding in Kuwait, especially to highlight to Kuwaitis that these avian jewels need all the protection that they can get on their annual hazardous journey called migration. To give them the best chance of survival we need to protect the limited habitat and environment they use when they stop over for food and rest before continuing. Aside from documenting what is seen on each outing, it has also become a real time, on-line, photographic field guide to the birds of Kuwait, with at least 2 updates a month to keep it fresh.
People are generally astounded when they see my Blog with images of the birds taken in Kuwait – most don't believe that the images are taken here, believe me they are – it comes with getting out and exploring Kuwait.
Sadly Kuwait still has many hunters who kill migratory birds indiscriminately and my local birding colleagues are working hard with authorities to curtail hunting wherever possible, but it is also about education and for that there is a long way to go. Kuwait hasn't followed UAE, Bahrain and Qatar who are more diligent about curtailing indiscriminate hunters and having policies to protect key habitats and important bird areas.
Other challenges encountered is access to private and protected sites. These are strictly controlled, mostly we hope to keep shooters out, but that often impacts those of us who are birders/photographers indirectly when suddenly access is prevented for no given reason – very frustrating. But we let this pass and over time things change and we eventually do get access to pursue the recording of birds for our growing database
Despite all these challenges and relatively low numbers of birds, Kuwait is an exciting country to bird in – primarily because it is small, easy to get from one site to another fairly quickly, has a low density of birders, and it is on the migration route of so many species. All of these elements mean that the possibility of personally discovering a new species for Kuwait, the GCC Region and even for the Western Palearctic as defined by Cramp and Simmons (1977 – "Birds of the Western Palearctic") are pretty good.
Kuwait is of interest to European birders, listers and Western Palearctic twitchers as it is on the southern boundary for Western Palearctic (WP) species as defined by Cramp and Simmons in 1977 and is one of the key migratory routes during spring and autumn for many species, from raptors to shorebirds to passerines. This past spring, we had eight separate groups visit Kuwait (representing eight European countries) specifically to come and watch birds.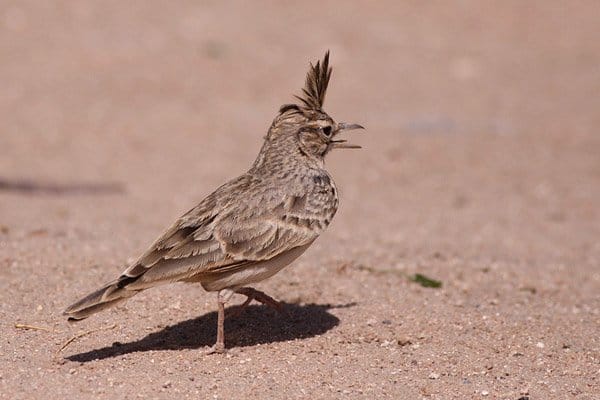 Crested Lark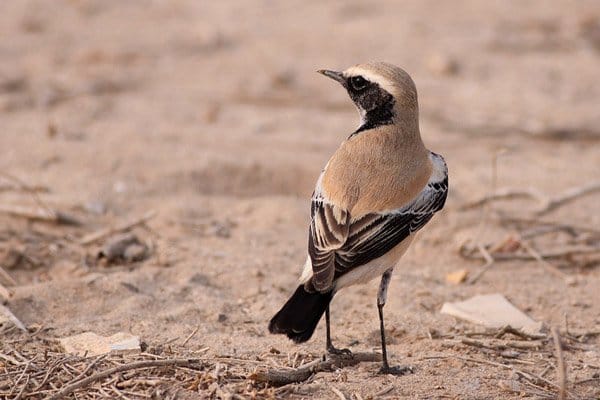 Desert Wheatear
Kuwait's inclusion inside the Western Palearctic is beneficial to us but not without controversy. While Kuwait is considered to be inside the WP, the neighbouring United Arab Emirates (UAE) falls just outside the borders of the "Western Palearctic" as defined by Cramp & Simmons but its exclusion is purely arbitrary. The 20°N line is used to define the southern boundary of the region across most of North Africa; if extended directly across the Arabian Peninsula all of the UAE would be included. Even using the Tropic of Cancer (nearly 24°N) would include most of the UAE. As it happens the rather random 28°N line was chosen a quarter-century ago for the Arabian Peninsula so Kuwait is covered by BWP but the UAE is not. I suspect there is a movement afoot to make revisions.
2009 was an excellent year for birds in Kuwait and included many 'firsts' etc. I have included the birding highlights for 2009 below, as ratified by KORC (Kuwait Ornithological Records Committee):
1st (7 species) – Asian Koel, Mongolian Finch, Sombre Tit, African Darter, Dusky Warbler, Indian Pond Heron, White tailed Eagle

2nd (5 species) – Pallid Scops Owl, Grey necked Bunting, Red footed Falcon, Rustic Bunting, Greater White fronted Goose

4th (3 species) – Grey Phalarope, Arctic Tern, Common Crane

5th (2 species) – Stock Dove, Sociable Lapwing

6th (3 species) – European Golden Plover, Ferruginous Duck, Stock Dove

7th (3 species) – Crested Honey Buzzard, Rufous Turtle Dove, Ferruginous Duck

8th (1 specie) – Hume's Wheatear

9th (3 species) – Black Stork, Spur winged Lapwing, Dead Sea Sparrow

10th (2 species) – Black Tern, Dead Sea Sparrow
2010 has started off well too: 8th record of Hume's Wheatear still at SAANR, Great Bittern at Manchester Club, 5th record of Common Crane at SAANR, Golden Plovers at Pivot Fields and yesterday 2nd record of Lesser Flamingo in exactly the same location as it was seen almost 2-years ago to the month. We have a group from France and UK arriving at end of this week to chase down these Western Palearctic Specials…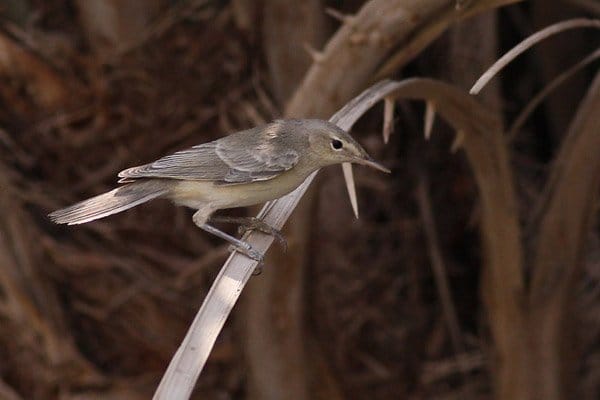 (Eastern) Olivaceous Warbler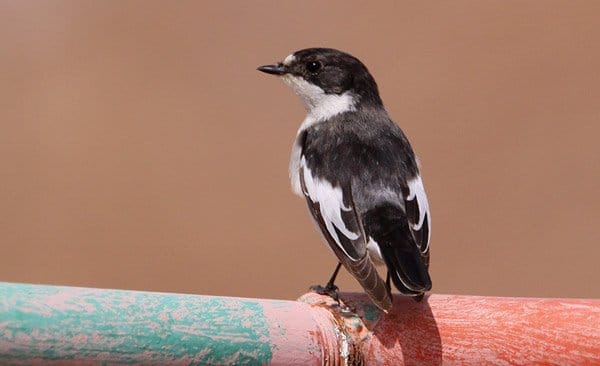 Semi-collared Flycatcher
There are individuals and small groups (KORC, OSK, KERA) that want to see change and do a lot of work and lobbying behind the scenes to increase awareness of conservation and protection of the limited natural resources that Kuwait has to offer. As ex-pats where have limited effectiveness lobbying:
Lobbying and getting collaboration from police to protect Jahra East Outfall from shooters
Working with authorities to review gun licenses and to try and increase the price of ammunition to make it more prohibitive to shoot indiscriminately
Working with the appropriate authorities to monitor bird trade at informal markets
Working with conservationists at Khiran Pearl City Development to conduct monthly census to gather data to support and show the accuracy of the EIS (environmental impact study) for this marine development
Working with KERA to build and establish a Biodiversity database for Kuwait
The publication of the annual bird report for Kuwait in both English and Arabic
Lobbying against development where the proper environmental impact studies have not considered the impact of important habitat for breeding and migratory birds
Taking part in coastline census as part of the environmental impact study for the proposed causeway
Collaborating with BirdLife International to provide data to their World Birds database for the identification and eventual protection of known and new IBA sites
Creation of websites to showcase birds and birding in Kuwait – currently there are 4 and it is as a direct result of this that we receive more international birders each year. A few have commented that Kuwait is on par with Israel during peak migration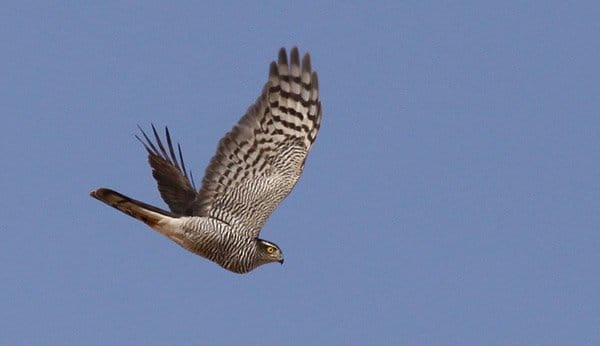 Eurasian Sparrowhawk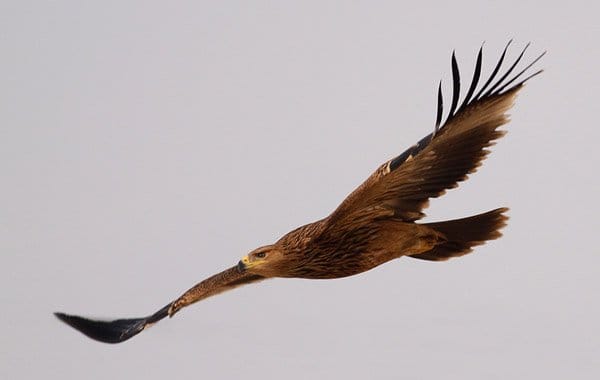 Imperial Eagle
Below is an extract taken from Birdlife Internationals publication of Important Bird Areas (IBA's) in the Middle East to provide some background to Kuwait.
Kuwait occupies the north-eastern part of the Arabian peninsula bounded on the north and west by Iraq, on the west and south by Saudi Arabia, and on the east by the Arabian Gulf. It has approximately 550 km of coastline, of which the main feature is the large embayment of Kuwait Bay. Kuwait has a surface area of approximately 18,000 km2 and extends between 28°30´N and 30°05´N and between 46°33´E and 48°36´E. At the start of 1990 the total population was 2,086,000, the average population density was 110 persons per km2 and Kuwaitis constituted about 40% of the population. However, only 4% of the country is permanently inhabited, the rest being relatively barren desert with permanent or even intermittent water streams lacking. The State has a number of offshore islands of which only Failaka is inhabited. The islands of Bubiyan, Warba, Mishan, Umm Al-Nammel, Auhha, Kubbar, Qaruh and Umm Al-Maradim are not inhabited except for a few police outposts on some islands and oil drillers on Bubiyan, the largest island.

Located at the south-east corner of the western Palearctic realm, Kuwait possesses a fairly rich avifauna despite its small size and harsh climate, with more than 280 species having been recorded; however, probably only 16 species breed on the mainland and only eight of them regularly, the rest being passage migrants or winter visitors. Species from the adjacent Indo-Malayan and Afrotropical realms form minor components of the avifauna, but which may be more significant than past records indicate.

Kuwait is on the cross-roads of several major bird migration routes between continents. The high ranges of the Caucasus, the Elburz and the Zagros Mountains and the wide expanses of the Black Sea, the Caspian Sea and the Gulf, all present natural barriers to bird migration. Thus, one of the major routes that passes through Kuwait is from eastern Europe along the river valleys of Turkey, Syria and Iraq, across the head of the Gulf eastwards along the western edge of the Zagros mountains to Pakistan and India. The second important route runs east of the Caspian Sea and Elburz Mountains then south-westwards through passes in the Zagros across Kuwait and the Arabian peninsula into eastern and central Africa via the Bab Al-Mandab straits.

Only about 10% of the country's avifauna are resident throughout the year but in summer their numbers are augmented by the arrival of several species, mainly terns, four species (White cheeked, Bridled, Lesser Crested and Swift Tern) of which breed on Kubbar Island.

Kuwait is not yet a party to any of the international area-based conservation conventions, although it has signed the Biodiversity Convention. It is a party to the Regional Convention for Cooperation on the Protection of the Marine Environment from Pollution, and to the Action Plan for the Protection and Development of the Marine Environment and the Coastal Areas.
All photographs copyright Mike Pope 2009, and used with permission