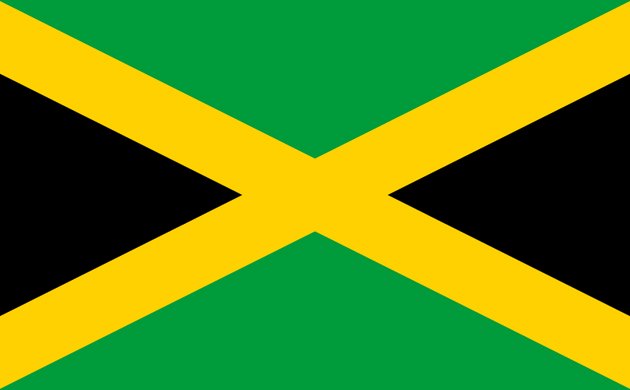 The national bird of Jamaica is the Red-billed Streamertail, known colloquially as the Doctor Bird and scientifically as Trochilus polytmus. It is endemic to the island of Jamaica, which means that Jamaica is the only place in the world where the Red-billed Streamertail can be found. Let's pause a moment and drink in the splendor of this marvelous hummingbird.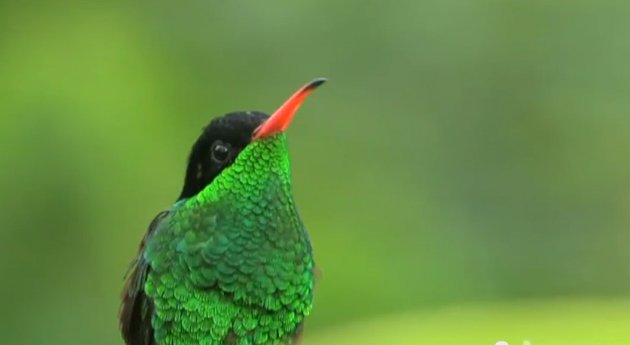 Both the pictures above and below are of the Red-billed Streamertail and were taken by James Currie. To see more of his (and others') marvelous hummingbird pictures check out Twenty Hummingbirds to See Before You Die.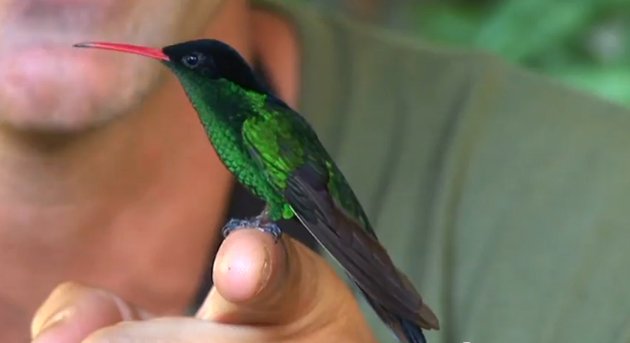 Nice, right? But Jamaica is loaded with nice birds. How did this particular one end up as the national bird?
When Jamaica was preparing for independence from Great Britain back in 1962 they decided to make a big celebration of it, of course. And to help celebrate they decided to have contests to design the national flag and to write the national anthem. While they were at it they set up a National Flower Committee to choose a national flower. For some reason this same committee was also used to decide upon the national tree, fruit, and bird. Their rational for choosing the Doctor Bird?
The Doctor Bird or swallow-tail Humming Bird lives only in Jamaica and is one of the most outstanding of the 320 species of Humming Birds. It is well to note that the beautiful feathers of these birds have no counterpart in the entire bird world population and produce iridescent colors characteristic only of that family. The Doctor Bird has been immortalized for many decades in Jamaica folk lore and song.

from Ministry Paper No. 20, National Emblems (link is a PDF)
Sure, they might have been a flower committee but hummingbirds like flowers so I guess you can say that they were experts. Besides, they made a good choice with a beloved bird and there is nothing wrong with that.
Also, for the record, back in 1962 when Jamaica's National Flower Committee was deciding what bird would be the national bird, there was only one streamertail. That is, the Black-billed Streamertail had not yet been recognized as a separate species from the Red-billed Streamertail. So, really, maybe they both should be considered the national bird?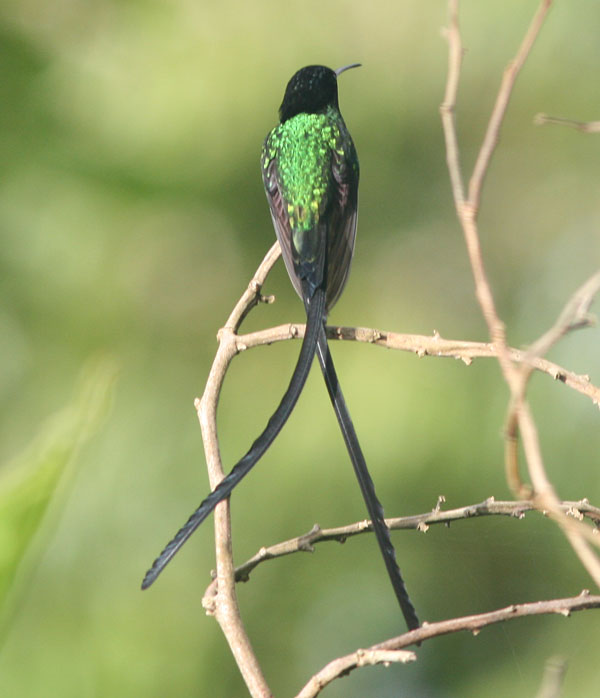 Black-billed Streamertail by Mike Bergin. You can see more of this bird here.
So why is it called the Doctor Bird? Now that is a topic for a whole other blog post, which you can find right here.
…
Want to see all of the national bird posts on 10,000 Birds?  Click on our National Birds page!
………