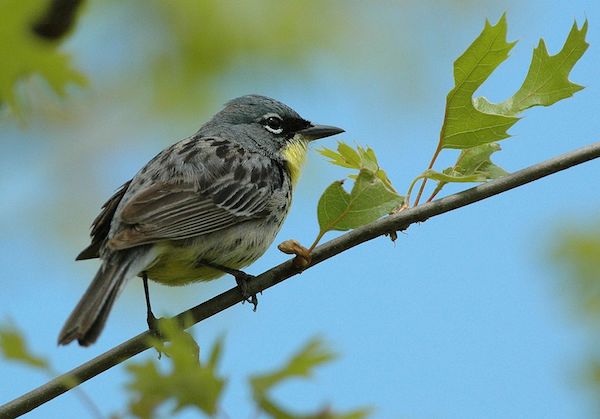 As my long-time fans may remember, back in 2007 – which is to say, more than a decade ago, and YES I am dying a little inside at that realization – I dipped on the Coney Island Creek Western Reef Heron, a major rarity from another continent that was seen by pretty much every other birder on the eastern seaboard. As a result (albeit a very very indirect result) I left my boyfriend, moved more than halfway across the U.S., and got a master's degree and a tattoo.
Last Friday, a Kirtland's Warbler appeared in Central Park for the first time ever, shortly before I was obliged to get on a plane to Tennessee. By the time I got back, it had moved on, but not before giving everyone else spectacular views – as well documented at this very site.
So, faithful readers, what's next for Carrie?
1. Get a Ph.d.
2. Emigrate to Spain
3. Take up Crossfit
4. Start a new religion
5. ?
Featured Image: This Kirtland's Warbler is not the tiny jerk in question. Photo by Jim Hudgins courtesy of the U.S. Fish and Wildlife Service.