As surely as day follows night which follows day, summer attains its height only to pass with cool breezes and migrating songbirds into autumn. The final weekend of August has arrived. From here, we glide into Labor Day and then xmas shopping! How are you celebrating the last weekend of August and will you be birding? Share your plans in the comments below…
I had best get to birding, hopefully in a place beset by shorebirds. Corey is going to be birding somewhere in Queens, hopefully, and a visit to the beach is planned for Saturday.  Depending on the pace and track of Hurricane Irene, he might be out looking for storm-tossed birds on Sunday afternoon/evening!
Whatever your plans this weekend, make time to enjoy SkyWatch Friday. Also be sure to come back Monday to share your best bird of the weekend (or worst if you're so inclined!)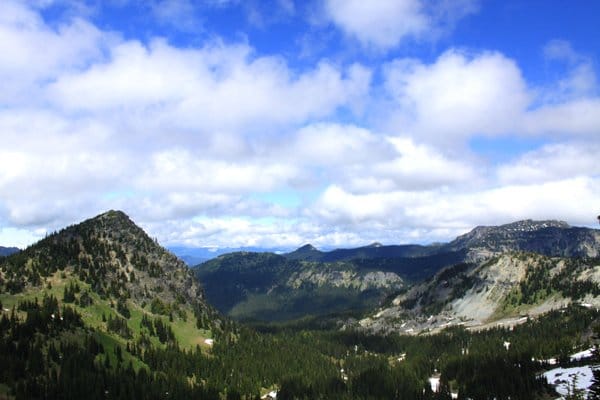 Keep your eyes to the skies for epic views, like this phenomenal vista Corey captured at Mount Ranier National Park!