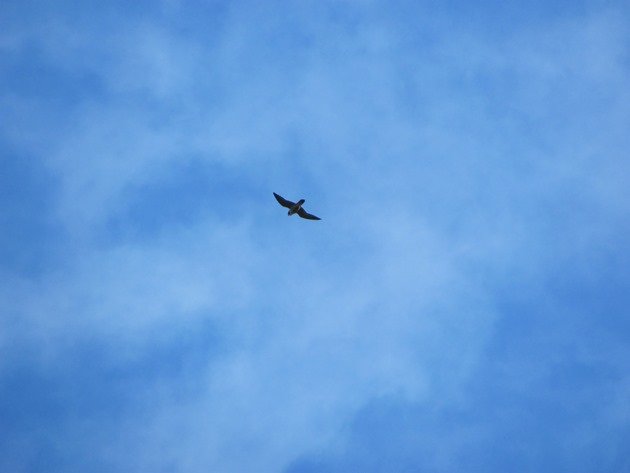 Keep your eyes to the skies for hunting falcons!
Is it that time already, when a young birder's fancy turns to, um, non-birds? Indeed, those long hot stretches between migratory periods can try a bird watcher's soul as surely as a cold, dark, birdless winter. Fortunately, once you get tired of your local residents, you can expand your interest in nature towards everything else that blooms and bustles in summer. I love watching moths, butterflies, and dragonflies this time of year. In fact, I've already bagged Ebony Jewelwing for the year, always a pleasure! What other aspects of nature interest you when birding becomes banal?
Corey and I will be enjoying capital weather in our respective corners of New York State. How about you? Where will you be this weekend and will you be birding? Share your plans in the comments below.
Whatever your plans this weekend, make time to enjoy SkyWatch Friday. Also be sure to come back Monday to share your best bird of the weekend!